Recently, Bike About Tours asked me if I'd like to join them on one of their Versailles all-day bike tours. Why yes, I would love to! I've ridden all over Paris on my bike, but never in Versailles, and certainly not around the château grounds. It had been 19 years since the last time I was inside the Château de Versailles, and this would be my second time in six months back to the château. I was pretty thrilled about it.
Because getting to the Château de Versailles on public transportation can be confusing, the tour begins just next to Notre Dame Cathedral, where we all met and then took the RER C together. After an easy ride there and picking up the bikes at a storage space in Versailles, we were on our way. For those who have never been – or have only ever gone directly to the château, then back to Paris – the city of Versailles is a lovely place with a great indoor/outdoor market, beautiful architecture, and fascinating history (obviously!). It's worth a visit on its own and makes a great day trip from Paris that is manageable for those who get overwhelmed by trying to work out those excursions outside the City.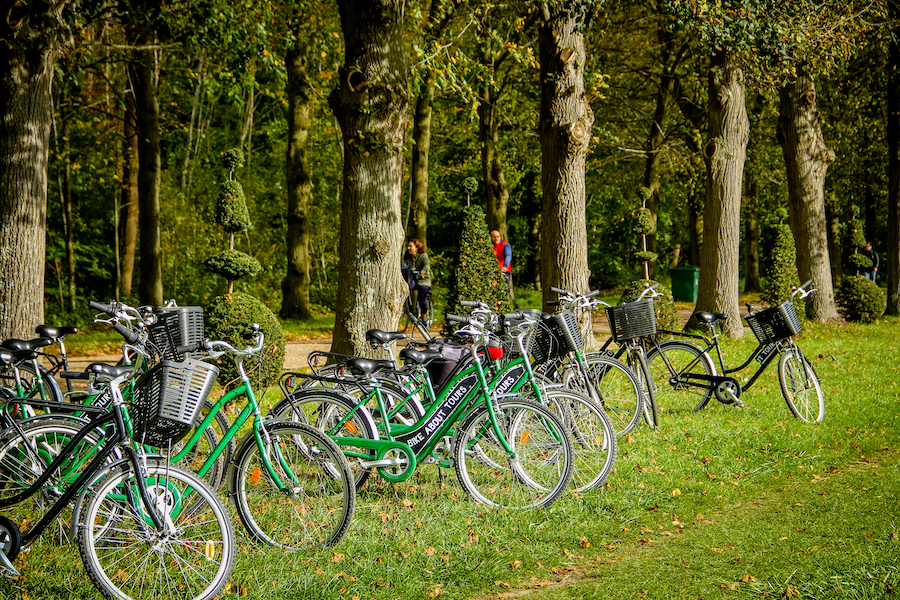 Our guide Rachel led us safely through Versailles, to the marché to pick up what we wanted for lunch, then on to and through the grounds of the château. The weather has been perfect lately for outdoor activities like this. As it's the end of October, the weather is fallish and just a little chilly but with plenty of sunshine, but not too chilly. The weather proved positively delightful for our mid-day picnic along the Grand Canal, which was also an opportunity to chat with others on the tour but not obligatory. One couple went off alone next to the Canal to take romantic photos of themselves while eating. 🧺💏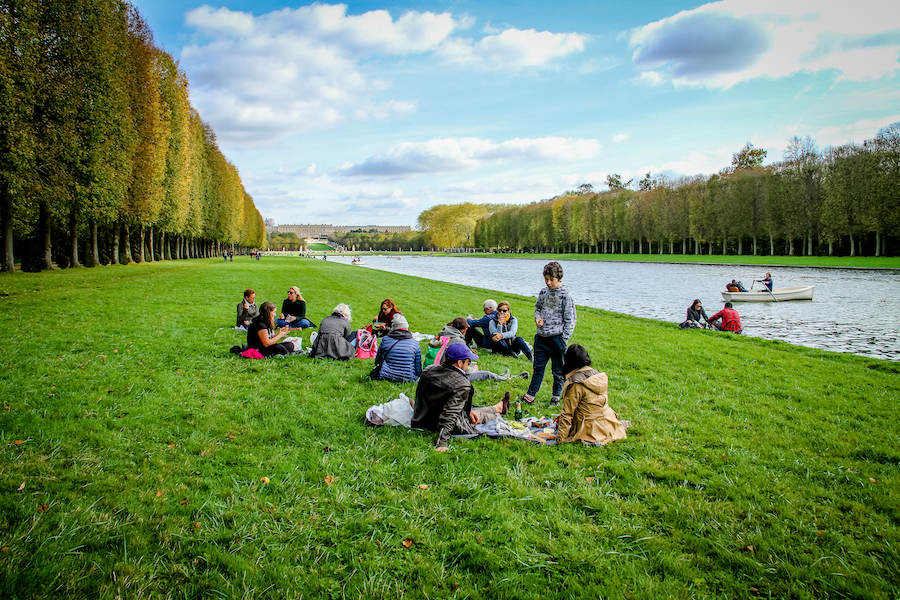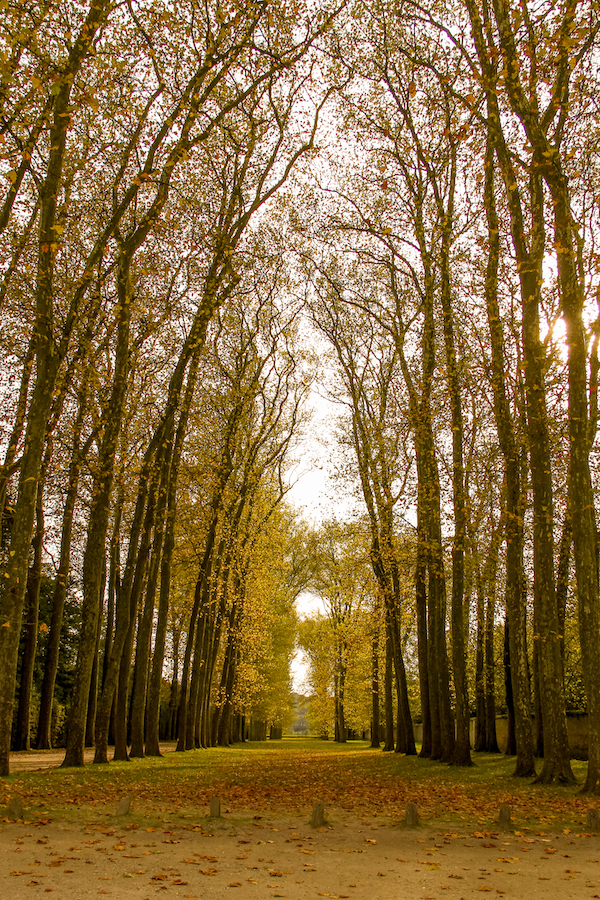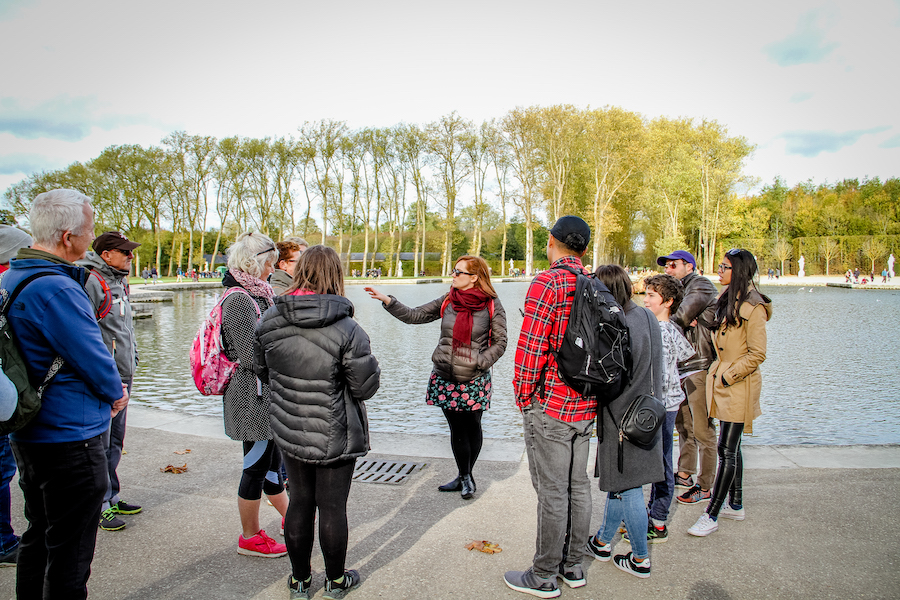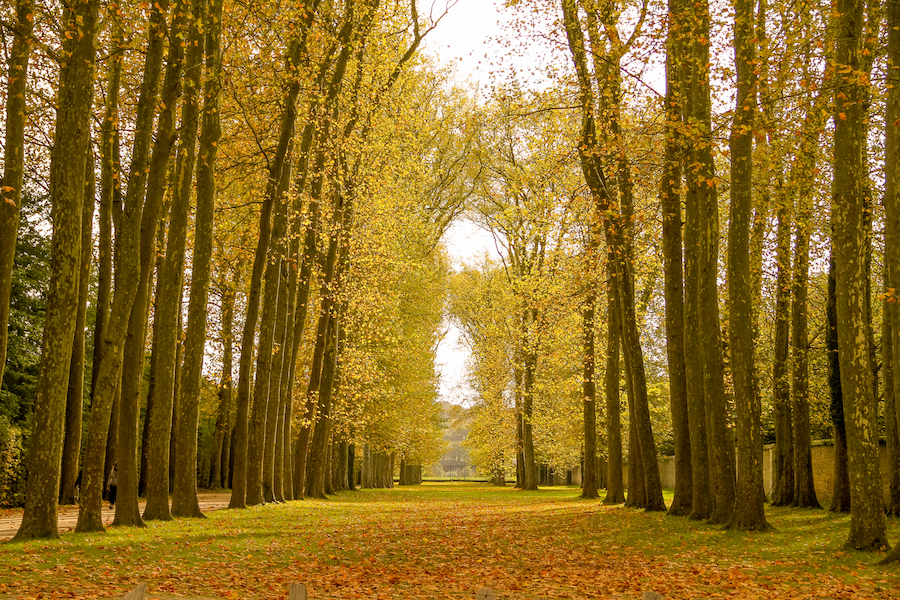 The tour takes you through the old royal forest and all the way up to the gates of the Petit and Grand Trianon. If you've been to Versailles before, you know that these are a looooong walk from the château so being on a bike is very convenient. We also visited Marie Antoinette's village, which included many different (quirky) stories from the Queen's days frolicking around these grounds. There is so much history here that it really is best to do with a guide. The BAT guide does not enter the château with the group, so the guide part is taken over by the audio guides, which is included in the tour (and ticket) price.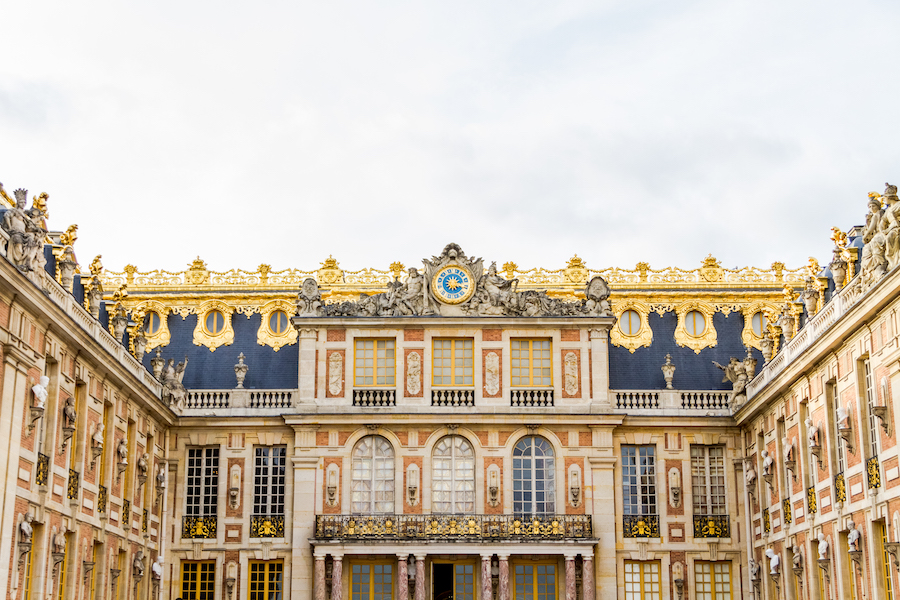 ⚜️ Over a decade in business, Bike About Tours offers tours with more of an emphasis on the less
17 rue du Pont Louis-Philippe
Paris 75004
Also, don't miss the:
☕️ Peloton Café
17 rue du Pont Louis-Philippe
Paris 75004
This experience was gifted. All opinions are my own. Photos may not be used without permission.