I'm just back from another great trip to Amsterdam. It had been over a year since my last visit, and I decided I had to go to enjoy autumn there since the photos I saw from last year were so beautiful. Fall in Europe this year has been odd. Perhaps because of the heat this past summer, the leaves have not turned the vibrant yellow and gold of past years. We're now in late October, and there is still a lot of green everywhere. The golden hues that are present are reminders that the holiday season is around the corner.
For this trip, I had several projects in the works so it was just as well that I traveled alone. Do you mind traveling alone? I don't at all usually, but I realized recently that traveling alone in the months with shorter days is less fun, especially as a female. Let's face it: it's more fun to settle into a gezellig (cozy) spot for dinner or a drink when you have a companion.
Upon arrival at Amsterdam Central Station, I headed to my accommodation at SWEETS Hotel. SWEETS is not your typical hotel; in fact it's a collection of bridge houses across the Amsterdam area that have been converted to individual hotel rooms. Thus, no two rooms or houses are exactly the same. I love this idea, and it feels so very Dutch. One of the things I came to appreciate the most about the Dutch once I began spending so much time there years ago is how conscious they are about wastefulness. Recycling is not political, it's second nature. Cycling isn't just for "active people", it's for everyone. So it is no surprise to me whatsoever that they would also make these lovely little bridge houses into something useful for today's world.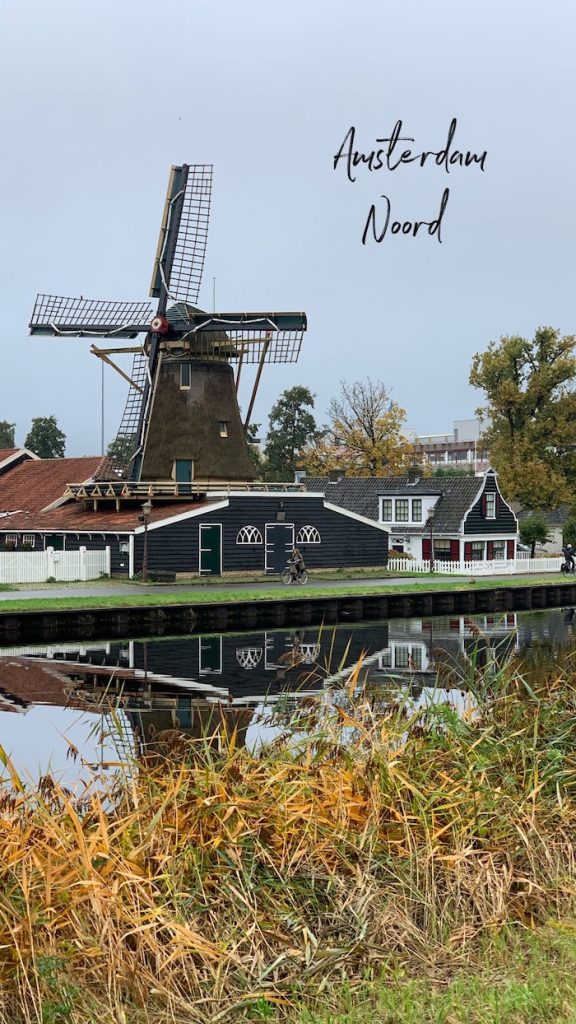 My accommodation was the Buiksloterdijk location, located in Amsterdam north. This is a lesser-known part of Amsterdam but I have seen more and more restaurants, bars, hotels, and attractions open up in this area since I moved from Amsterdam, so it still feels very much a part of the city. I had been feeling a bit fatigued from Paris life lately, so I was thrilled when I arrived at the bridge house and saw that it was a bit removed from the bustling city. The surrounding area is full of locals in typical Dutch houses (seriously, so picturesque). I really enjoyed the area, and I slept like a baby. The first thing I heard each morning upon waking was people pedaling across the nearby bridge on their commute to work. 🚲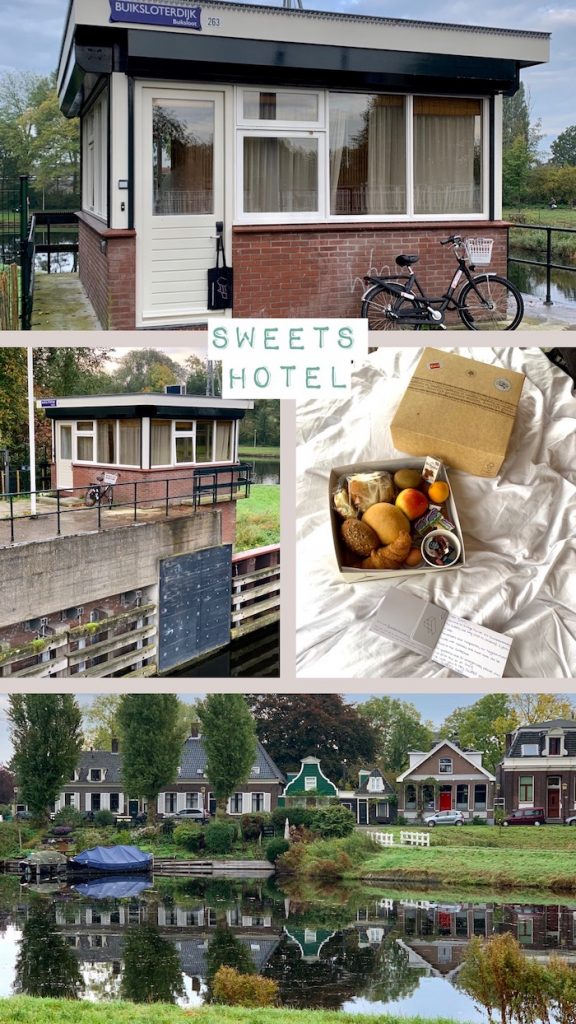 The room doesn't have much excess space, but with windows on all sides (with shades and curtains for proper privacy) you really don't feel that the space is small. Breakfast is delivered to your door every morning by a bakery, and wow, what a breakfast! I was reminded just how much I miss Dutch baked goods. The box even included my personal favorite, krentenbollen (currant buns), which I savored every bite of. I generally eat pretty light in the morning, so to have a few extra things to snack on later in the day was really nice.
Of course some of their locations are closer to the city center, but it was so pleasant to commute by bike each day to my room.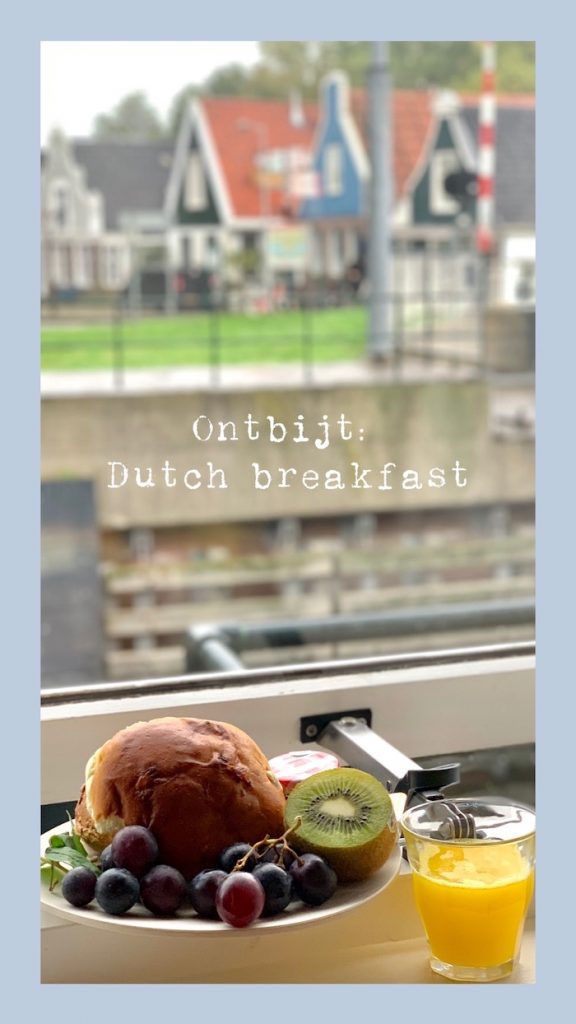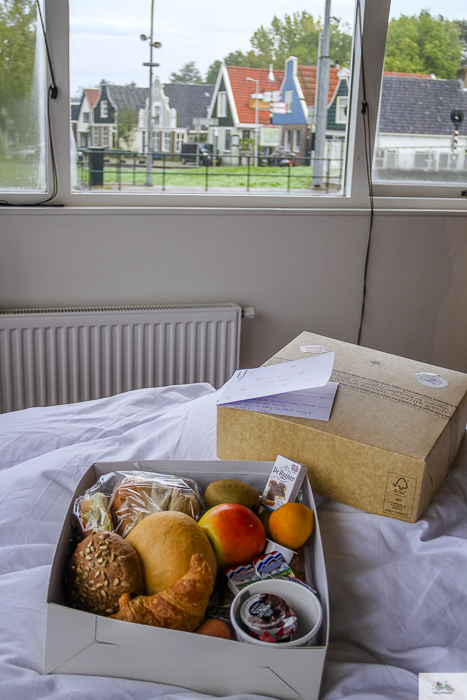 One of the best canal reflection shots you can get is along Damrak. This is where lots of the boat companies park their tour boats, and the Red Light District is just behind.


I always recommend renting a bike in Amsterdam. It's the best way to see as much of the city as possible, and it's just so bike-friendly there's no reason not to. Parking is so easy (almost anywhere goes!), and nearly everyone knows the rules of the road. While I could have taken the metro (a quick two stops from Amsterdam Central Station and three stops from the city center), I loved being on a bike so I could get some exercise, see things I wouldn't see underground (see photos above of Amsterdam Noord), and get some fresh Dutch air.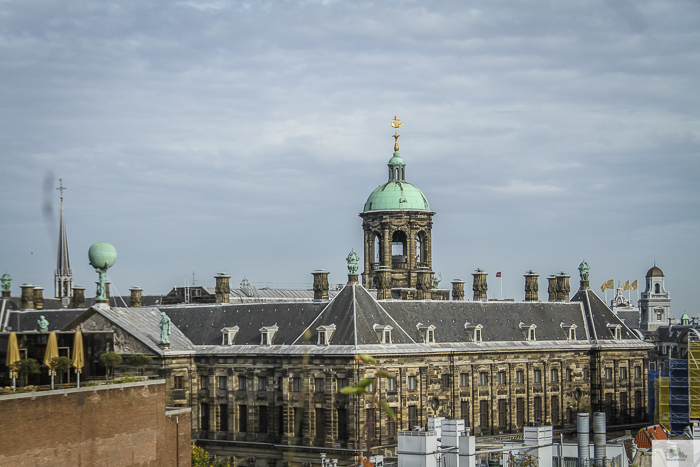 I had heard about Soho House coming to Amsterdam and had seen a few pics, but I had not yet been. After lunch, I headed up and took in the view from the rooftop on the first clear day I'd had all week.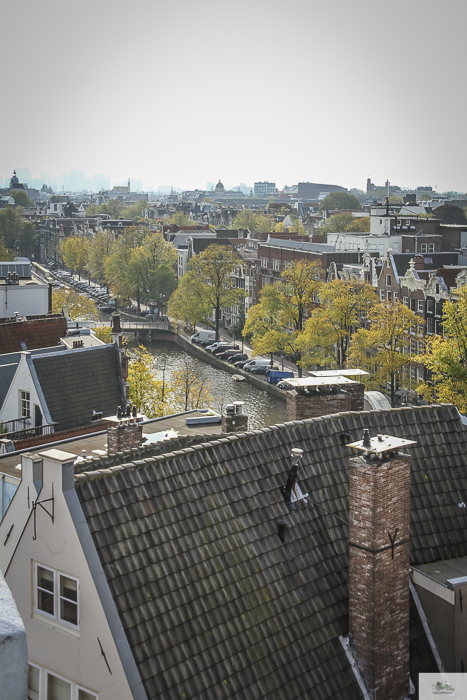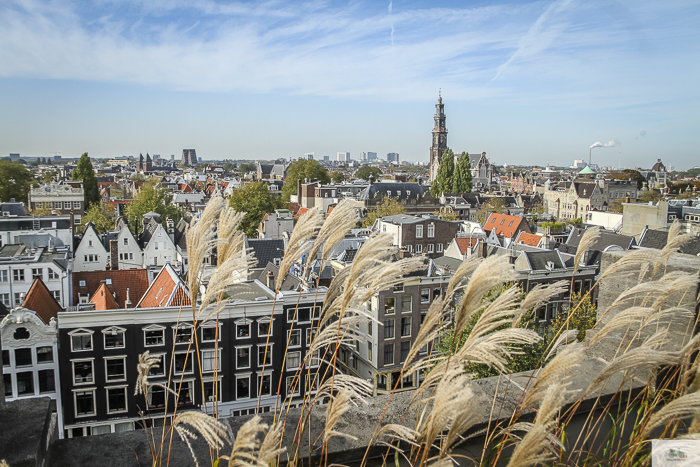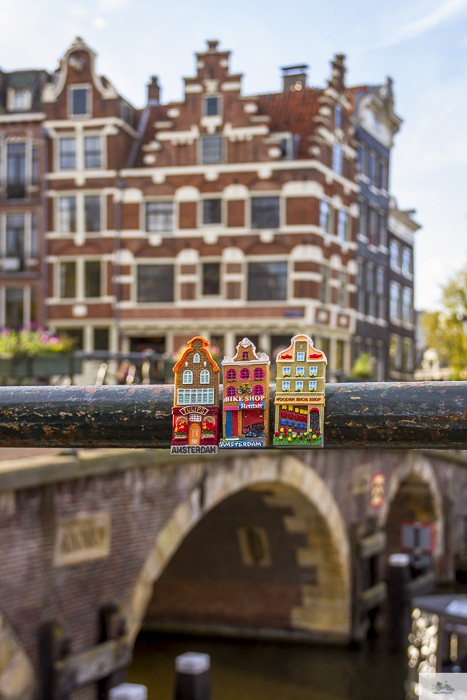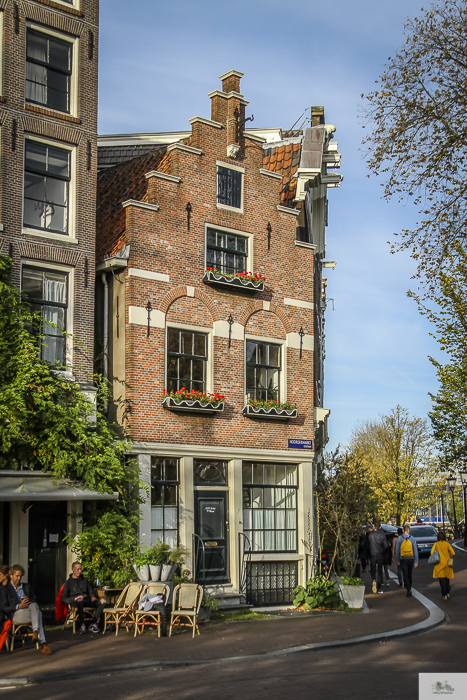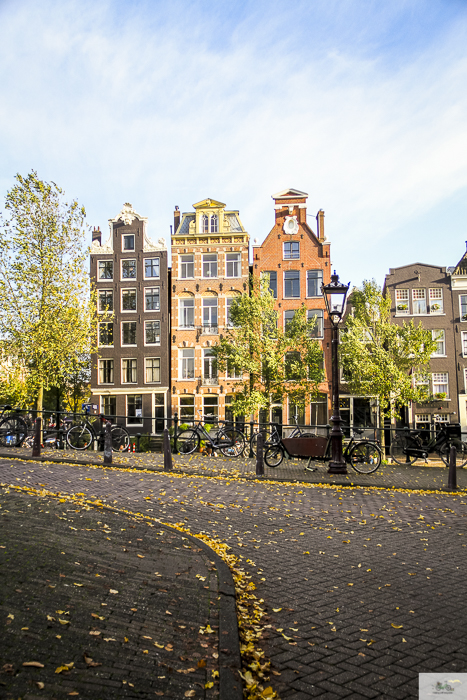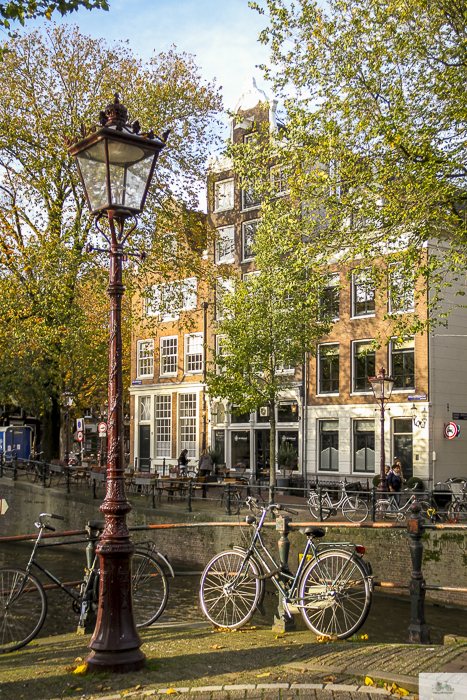 A lot of you asked me for recommendations of some of my favorite spots in Amsterdam, so below are a few. I'll post another article soon with even more, so stay tuned!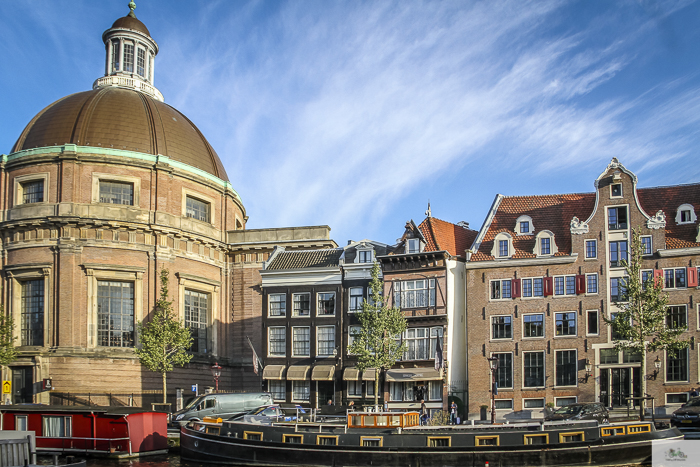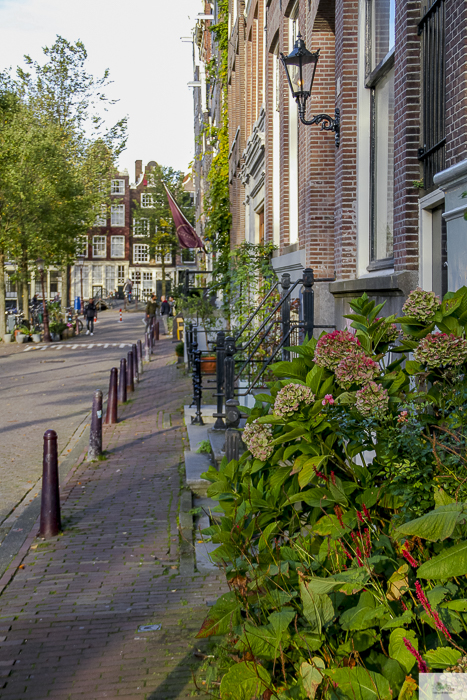 🍷 Where to eat 🍽
Van Dam Brasserie
Cornelis Schuytstraat 8-10
1071 JH Amsterdam
020-6706570
mail@brasserievandam.nl
Herengracht Restaurant & Bar
Herengracht 435
1017 BR, Amsterdam
+31 (0)20 616 24 82
contact@deherengracht.nl
🍟 Vlaamse Frites 🍟
Voetboogstraat 33
1012 XK Amsterdam
There are a surprising number of junk food places in Amsterdam, and they close around 7 or 8. Pretty early for a place where marijuana is legal, if you ask me.
Soho House
This is a member-only club but definitely worth a visit if you know someone who can host you. Don't miss the rooftop!
Spuistraat 210
1012 VT Amsterdam
🚲 Where to rent a bike 🚲
Bike In Town
🚲 Ask for Iso and tell him I sent you.
Spuistraat 242
1012VV Amsterdam
Sint Jacobsstraat 23
1012 NC Amsterdam
+31 (0)20 – 785 49 72
+31 (0)20 – 785 49 72
info@bikeintown.nl
🏨 Where I stayed 🛏
SWEETS Hotel
28 unique bridge houses (18 open currently)
+31 (0)20 740 1010
post@sweetshotel.amsterdam
Museums and attractions of note
Museum Het Grachtenhuis
Herengracht 386
1016 CJ Amsterdam
+31 (0)20 42 11 656
mail@hetgrachtenhuis.nl
Amsterdam Museum
Kalverstraat 92
+31 (0)20 5231 822
info@amsterdammuseum.nl
Museum Ons' Lieve Heer op Solder
Oudezijds Voorburgwal 38
1012 GD Amsterdam