After the magnolias and cherry blossoms bloom across Europe, we eagerly await the arrival of the dangling purple flowers on wisteria vines. Oh, how I love this season too, as the aroma from the flowers is intoxicating.
After we had followed one another for years on Instagram, I finally met @byDavina in Amsterdam in 2014 on a lovely May day. We wandered around Amsterdam photographing the city, and taking in the blooming wisteria wherever we could find it. One of our more interesting finds was this chair placed directly beneath this decades-old wisteria plant. If that doesn't call for a photo op, I don't know what does.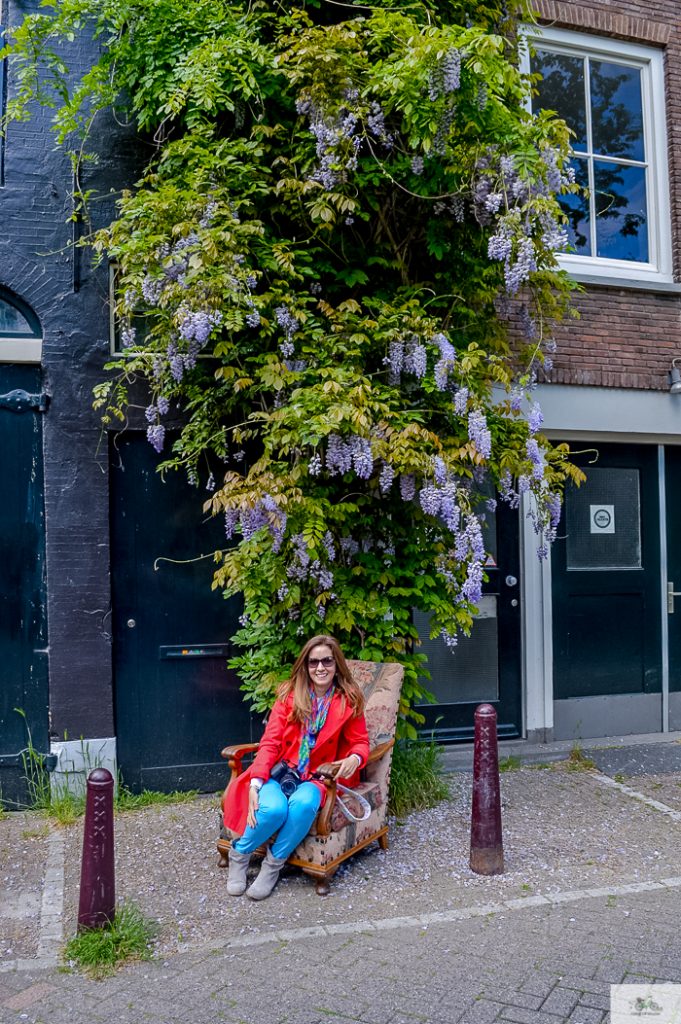 One of the spots I always remember for wisteria when visiting Amsterdam at this time of year is along the Singel at what used to the the Villa Zeezicht restaurant. I love this spot and always enjoyed coming here for a tea or a romantic dinner. Fun fact, this is where I was when the name Falling Off Bicycles came to me. Read that story here.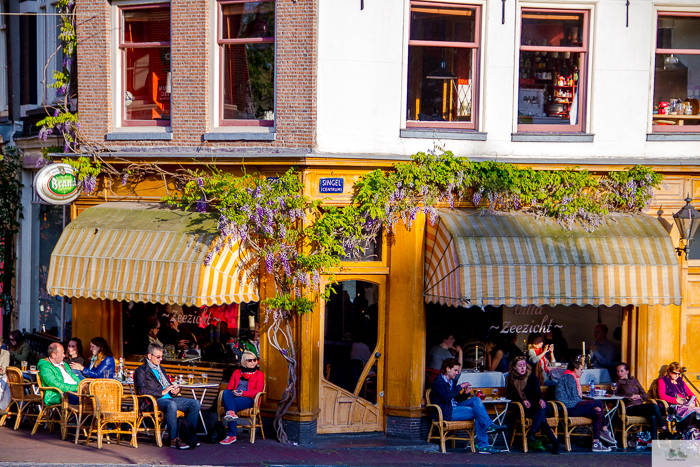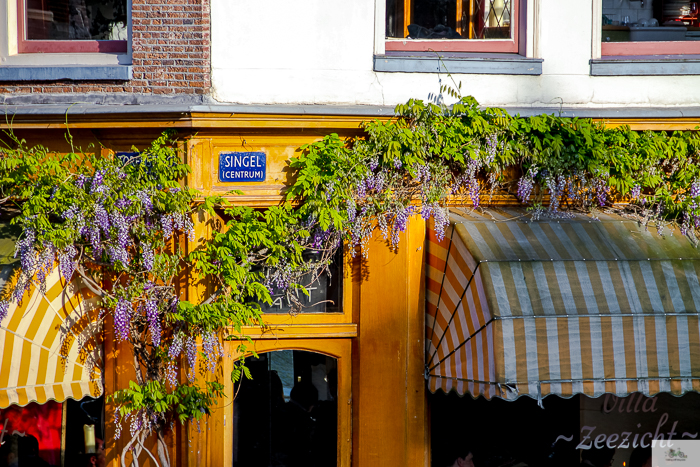 These photos are from all over Amsterdam, including along Herengracht, Entrepot-Dok, Prinsengracht, and the Museumkwartier.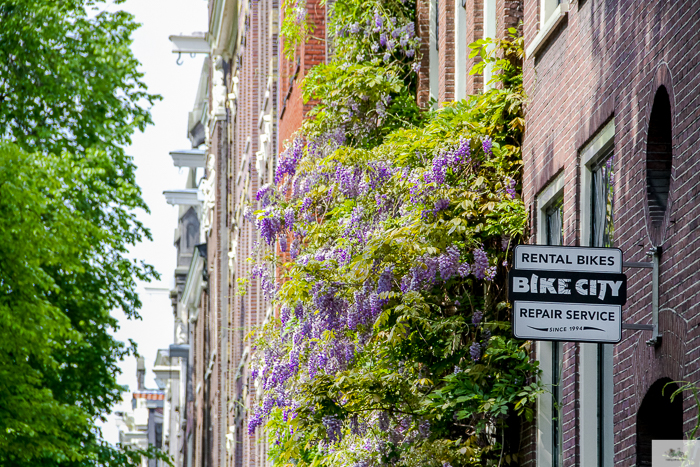 This group of photos was taken in one of my favorite spots over by the Oudeschans. If you catch the wisteria at just the right time, you have dozens of photo opportunities.
These photos are from a 2017 visit to Amsterdam with my Veloretti bike. The first was taken in the Plantage district and the second… well, you recognize that spot, don't you? Read about biking in Amsterdam here.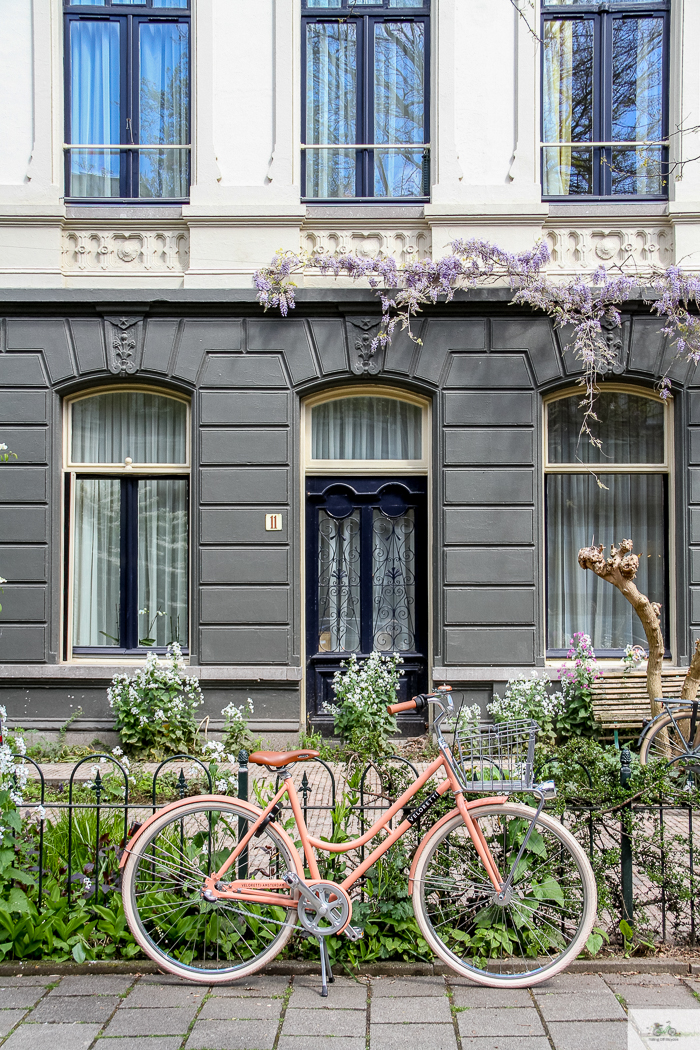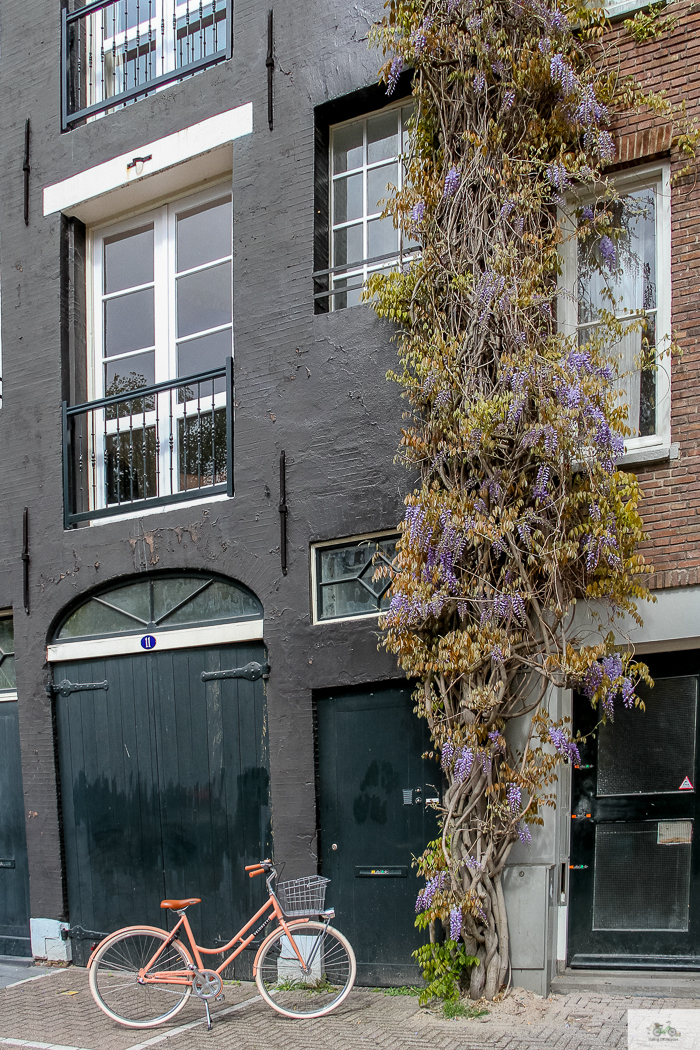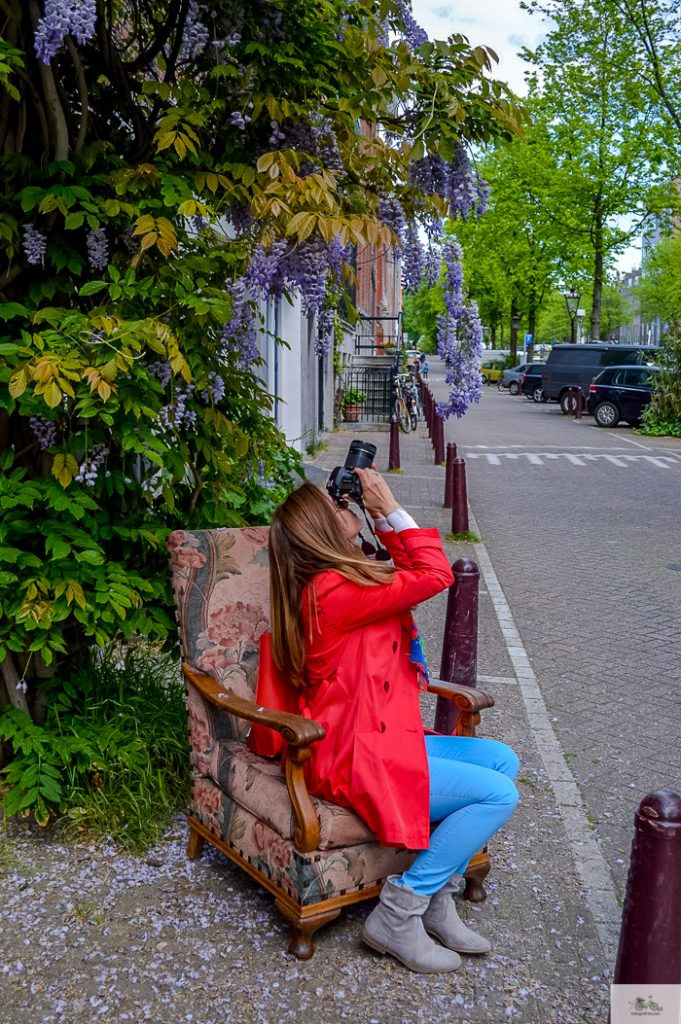 All images are © Julia Willard and may not be used without express written permission. Click any image in this series to be taken to my photography shop. Don't see the one you want? Just email me!