Let's be honest. Sometimes living in – and even visiting Paris – can be suffocating. I remember the first time I stayed in Paris for many months on end when I wasn't a student anymore, and I found myself craving an escape about once a month, if even just over night. Back then, I wish I had known what I know now.
Turns out within Île de France alone there are loads of options for places to go that are within an hour or so of central Paris on the RER or Ter trains, yet you feel like you're deep in the countryside, far from the noise and hustle of the big city.
The Yvelines tourist office recently invited a few bloggers to join them for a "weekend in the middle of the week" getaway to show us all the beautiful aspects of this rich region, and it was so good to changer d'air, as the French like to say, to escape the city limits for a time.
One of my favorite aspects of the proposed itinerary was that much of the first day was spent à vélo. 🚴🏼‍♀️ We arrived at the RER station St. Rémy-lès-Chevreuse, made a short walk across the street, and found ourselves at a bike depot occupied by Ecox who had generously set us up with electric bicycles. I admit thinking this would be unnecessary for most of us, but once I eventually saw one near-45° incline ahead of me, I was very glad to have it.
We had a full day of exploring the region both deep in nature as well as in the city. The representatives from the national park were full of information about the area and how it has transformed over the years, like this marshy area that has had varying levels of water and various wildlife inhabit it over the centuries.
With more than 1000 years of history, the Château de Dampierre is a great place to go to learn about the history of the area and is accessible by bike from the RER station. Recently purchased and at the beginning of some much-needed updates, the interior is not yet open to the public, but the gardens are a sight to see. Rent a boat and paddle away for a blissful time afloat. 🛶 We were provided lunch by an outside caterer but I believe you can at least get a coffee on-site as you take in the property.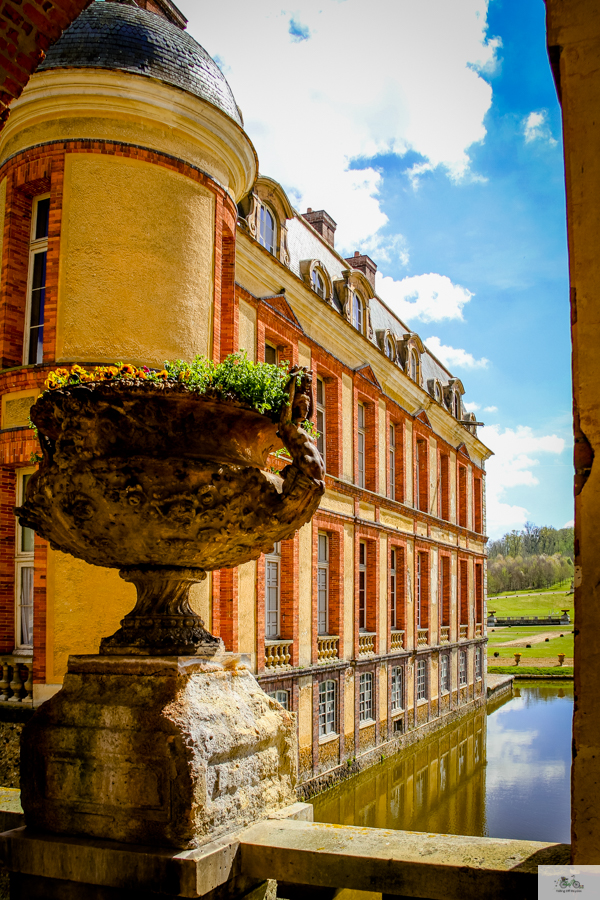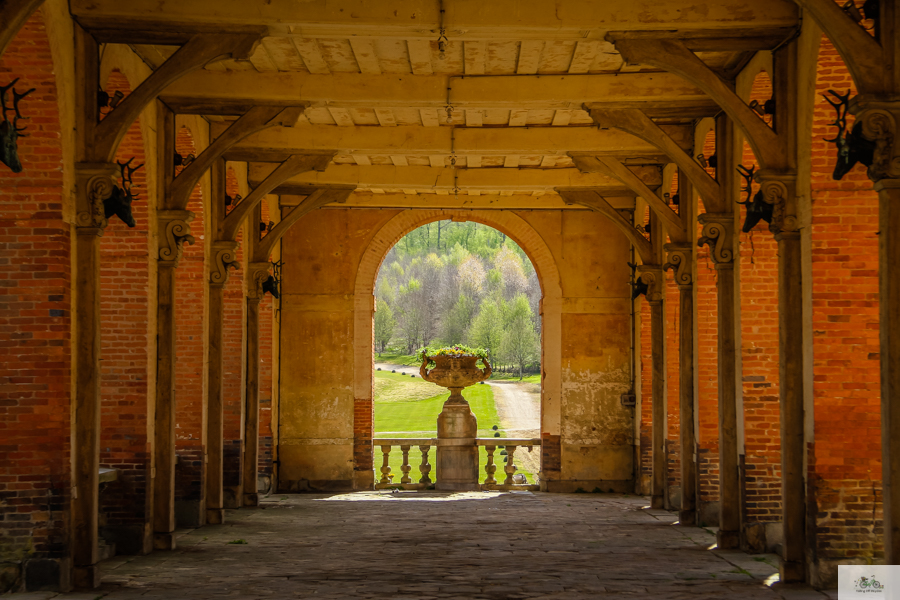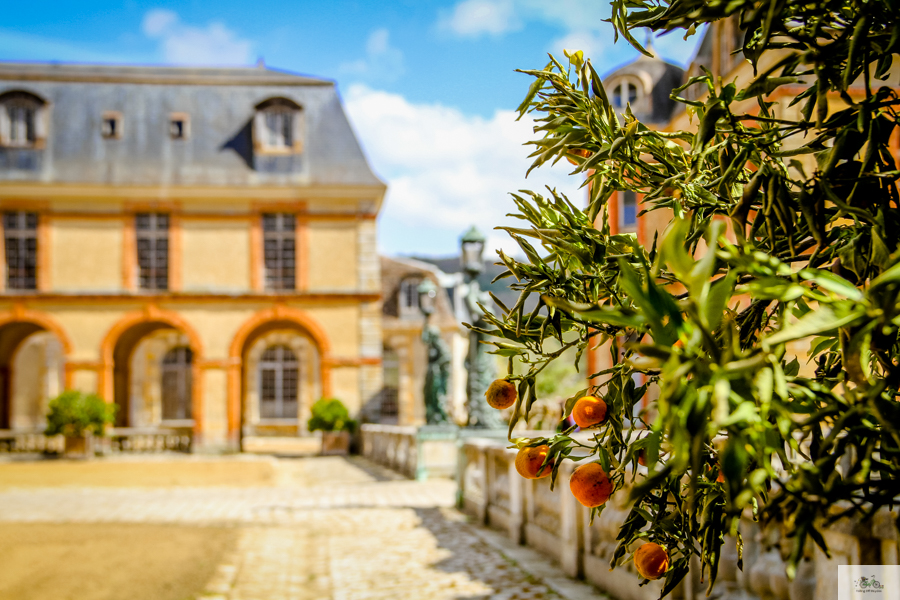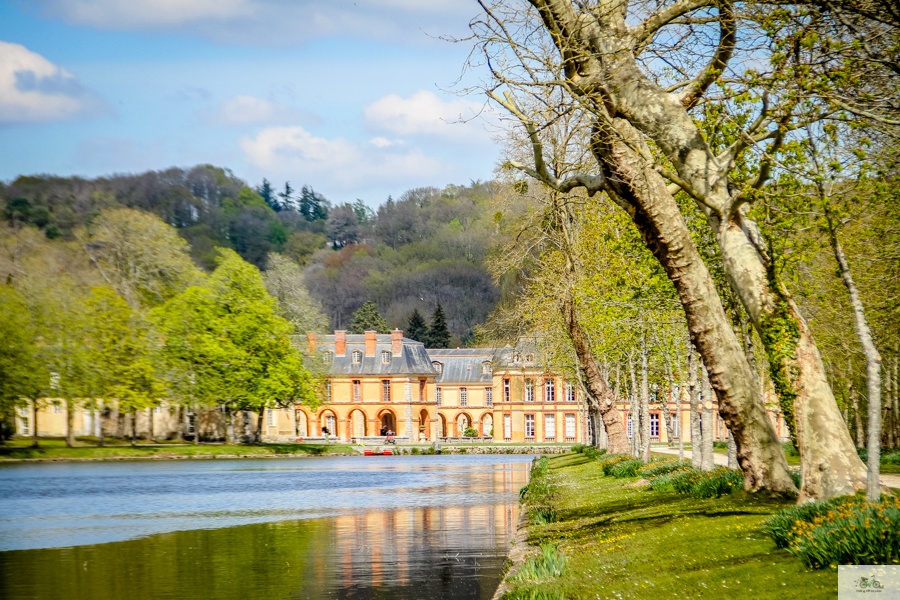 After our boat rides and wheeling around the property in golf carts, we were taken to the adjacent plot of land where there is a great deal of wildlife. Deer and wild boars run free and there was no shortage of either! We had fun photographing them from the vehicle. 🐗🦌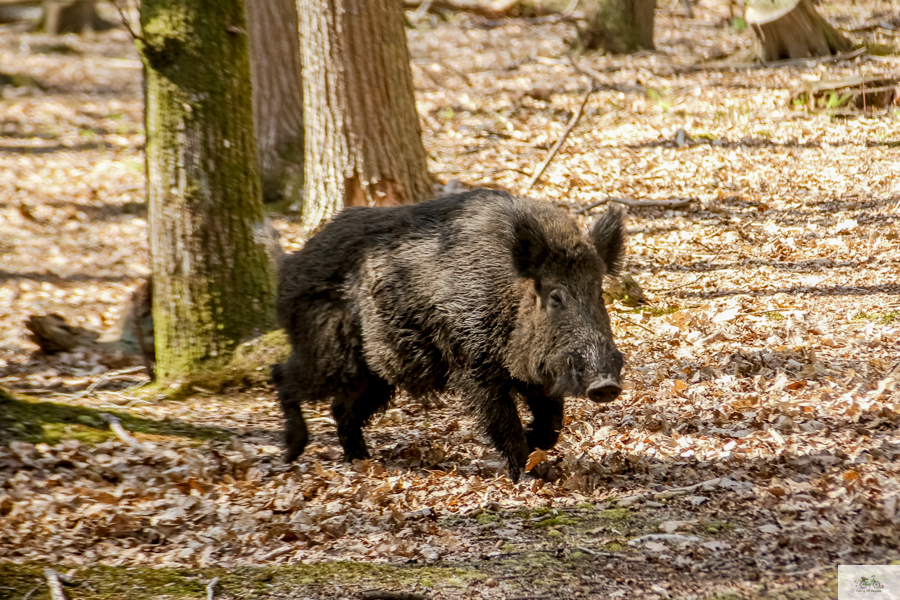 Our day continued with a ride to the center of St. Rémy lès Chevreuse, where we had an appointment with the owner of l'Alchimiste, an artisan syrup maker. It was fun to see the quite-involved art of creating the perfect sirop, which you can order online at their webshop. We made pineapple ginger syrup, and I must admit I like it so much that I sip it on it's own every couple of days! 🍍
After a light dinner at one of the hosts' chambres d'hôtes that included wine from the region and wonderful vegan options by my host for the evening, Michel, we each headed to our respective gîtes or chambres d'hôtes we had been assigned. I was off with three of the other bloggers to La Grange de Guesle. where I think the four of us struck gold. Although I'm sure the other accommodations were lovely, you couldn't possibly beat Michel and Catherine as hosts. They were so welcoming, making it very clear every step of the way that they were glad to have us. Even though when we arrived it was too dark to see anything, we took a tour and each selected one of the different themed rooms. I got up early in the morning to relax in the infrared sauna, which was a welcome relief after the long day and all the cycling we had done.
For the beginning of our second day, after my relaxing sauna session, I joined the others for a wonderful breakfast of homemade bread and locals jams (seriously, where can I find these because I have a serious weak spot for French confiture!) put together by our delightful hosts.
Our first stop the morning of the second day was at the Abbaye des Vaux de Cernay. I think this may be my favorite place in Île de France. I visited on an Instameet 3 years ago, and it was just as beautiful this time around. This 800+ year old former cloister has been refurbished and now serves as a historical landmark as well as fine dining establishment and hotel. This time around I had the pleasure of eating on-site, which was a real pleasure. They gave us a private room with a beautiful vaulted ceiling. We had fun discussing what might have gone on between these walls centuries ago…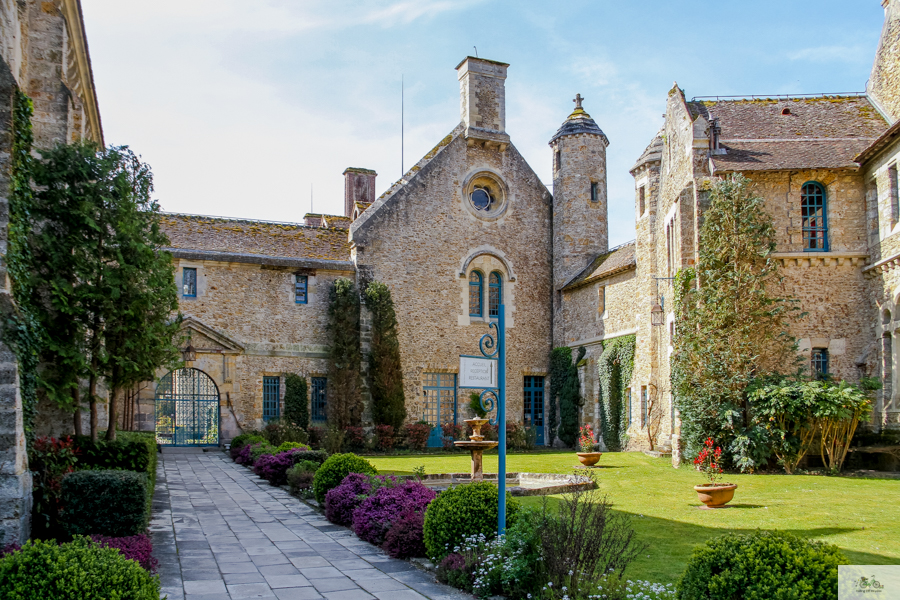 Even if you don't go to stay overnight or to dine, it's a beautiful property ideal for peaceful strolls with friends.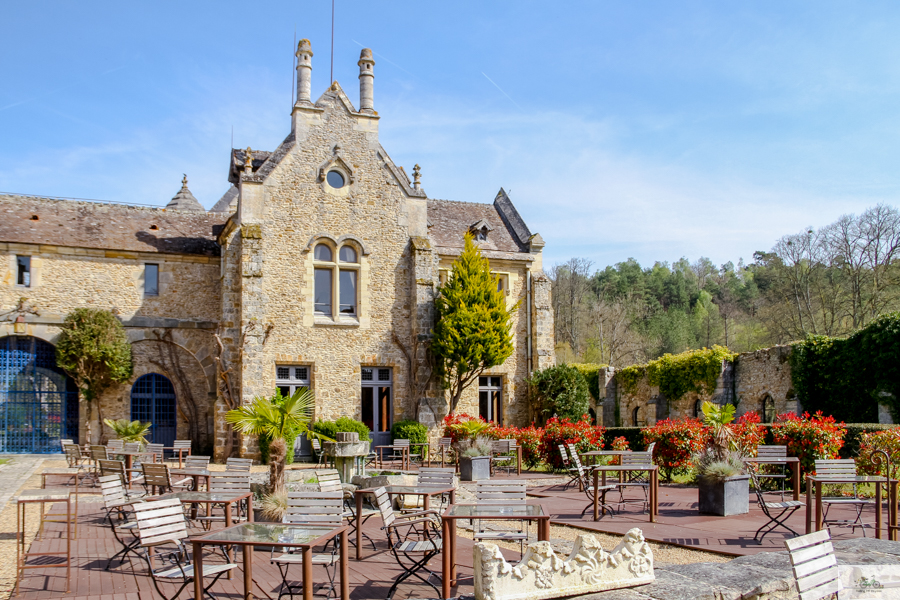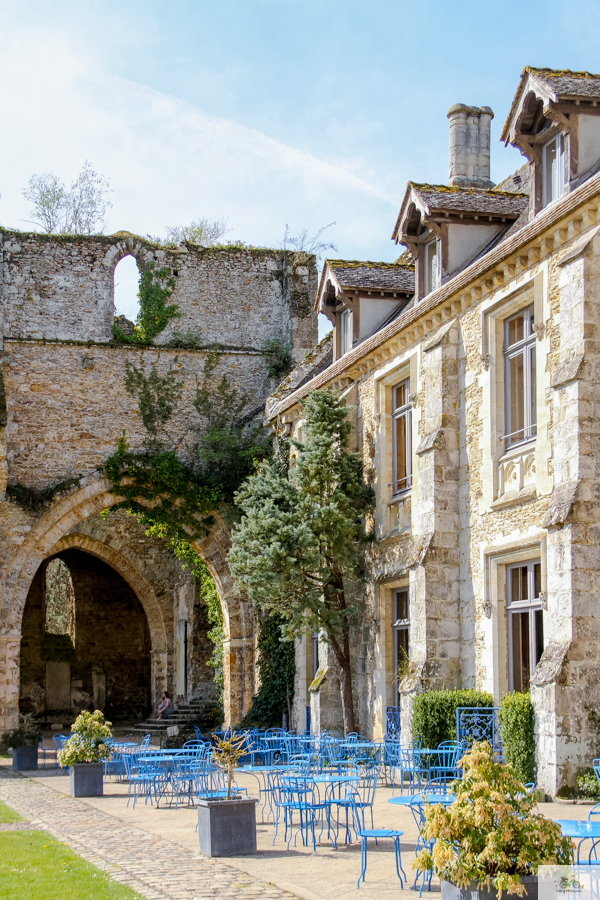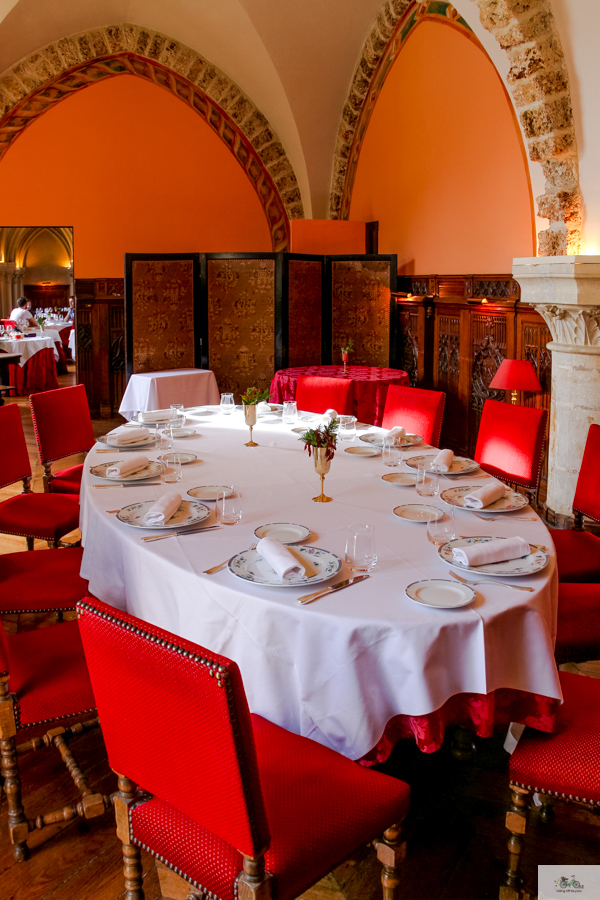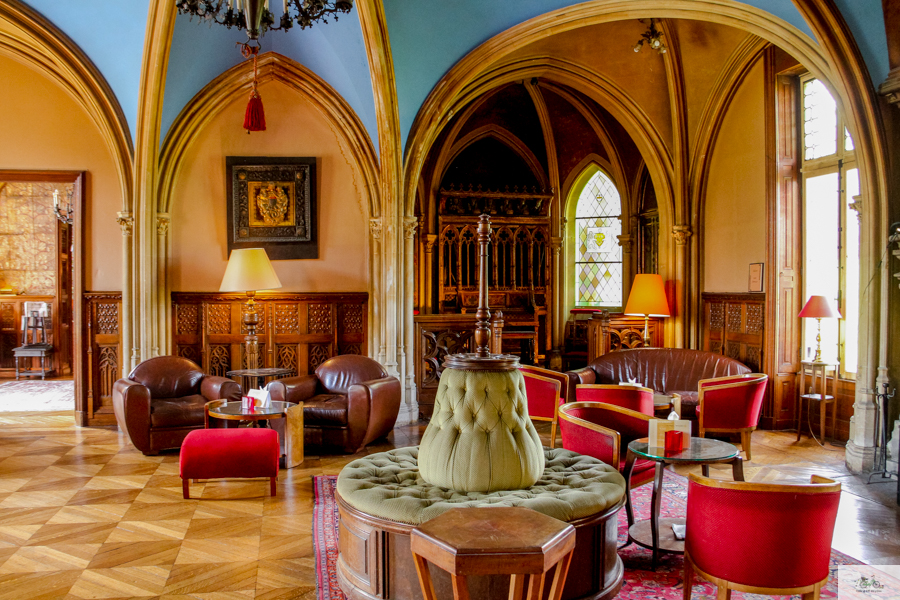 Before we completed our fantastic two days in the Yvelines region, we got a tour through nature with Stéphane, who shared with us countless wild-growing plants. Would you believe he found several plants growing next to the parking lot that are tasty, grow in abundance, and healthy? It was a fun and peaceful walk to finish off a great couple of days.
So there you have it, two days in the Vallée de Chevreuse. It's a great escape outside of busy city life, and I'm glad to know it's less than an hour from the center of Paris. But I don't think of this as merely a Plan B to visiting Paris. If you follow me on social media, you know very well that France is full of charming places and lovely getaways. There's something suitable for any length of stay. However, it's true that this is a great complement to a stay in Paris that is different from your typical Versailles or Giverny day- or overnight-trip.
Where to stay:
La Grange de la Guesle Chambre d'Hôtes  (tell them I sent you!)
33 bis rue de la Forêt Guiperreux
78125 Hermeray
Useful info:
Tourism Office
Office located across the street from the St-Rémy lès Chevreuse RER station
Bike rental:
Ecox
Various locations, the one mentioned in this article here.
Note: Not open on Mondays.