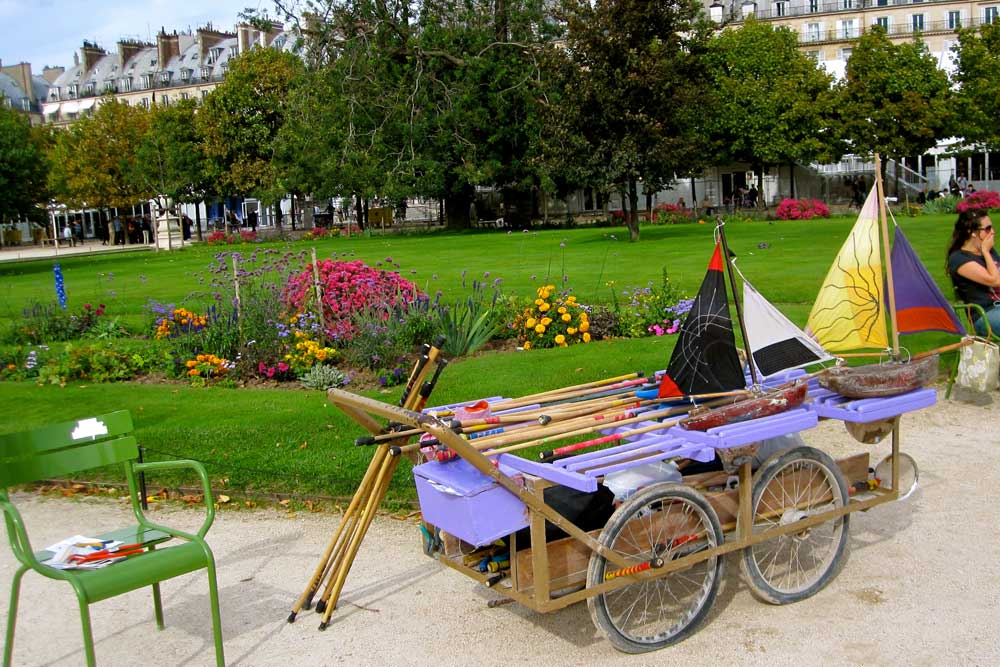 This photo is a wonderful example of just how beautiful Paris can be in Fall. The featured cart is a boat rental "kiosque" of sorts with poles for children to use to poke them around one of those famous fountains the Tuileries Garden is rather well-known for. The person I was with insisted I take a shot facing the opposite direction, but I saw this was the perfect representation of a true Paris moment.
Pricing information:
To purchase this piece of art, please click the link just below the image for sizing and format options.