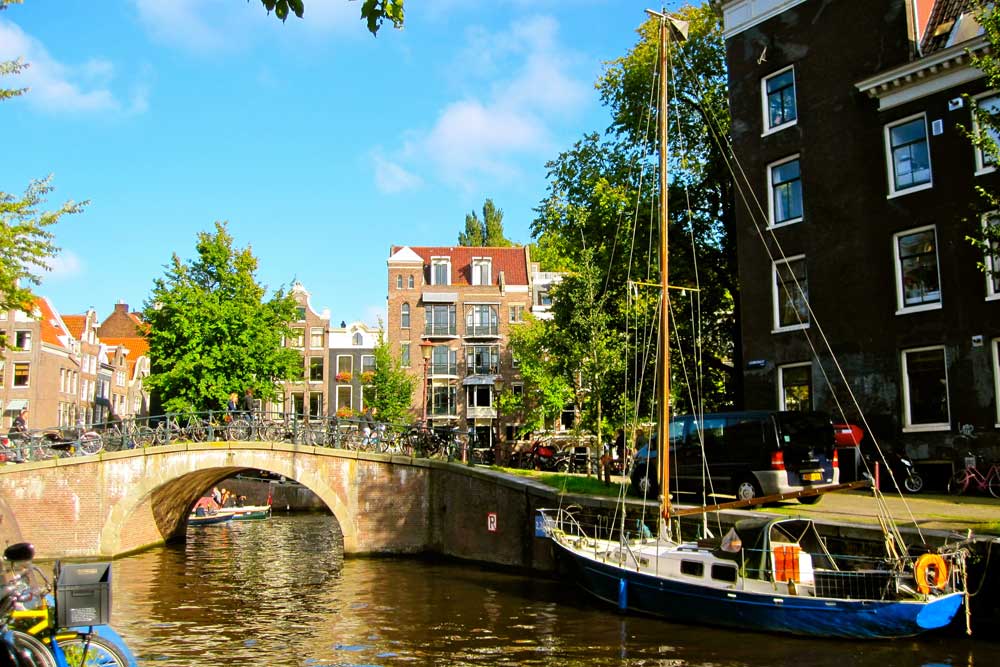 This photo was taken in early Fall 2010 during a walk while I was still getting familiar with my new city. The sky and colors of all the typical Amsterdam aspects made it picture-perfect. It is featured in David Beckett's wonderful book Amsterdam: the Essence.
Pricing information:
To purchase this piece of art, please click the link just below the image for sizing and format options.