Before I arrived in Paris the other day, I had already been hearing about the great deal of rain that Paris had seen recently. Once I got settled in my Airb&b, I headed out for a walk in the Tuileries Garden toward the Seine. As I approached the Seine, I was shocked to see the lower entrance of the Passerelle Léopold-Sédar-Senghor completely covered in water. There was already a fence in place, but I had rarely or never seen it closed. Today, of course, it was firmly shut to protect from going down to the lower access point to the bridge, which was now under water.
My cousins are in town at the moment and they've just informed me that they won't be able to go on their Bateaux Mouches tour scheduled for tomorrow after all due to boats not being able to pass under the bridges. Can you imagine just how high the water must be for that to be true?!
There isn't much to say about this, as the photos speak for themselves, I'd say. They aren't pretty, but this is a good reminder that climate change is real and it has real effects that are far worse than pretty bridges being impassable.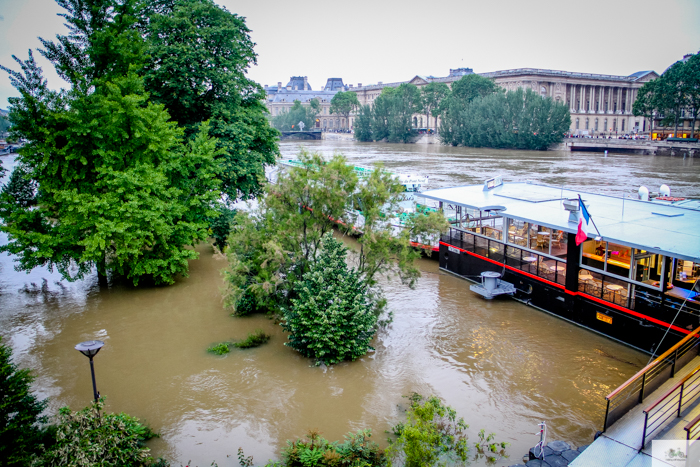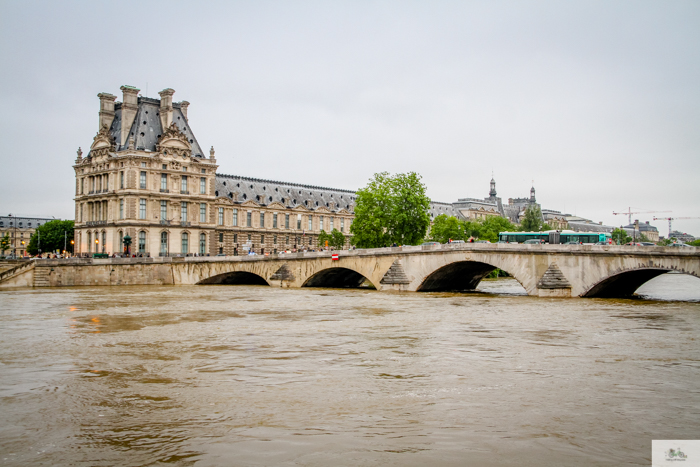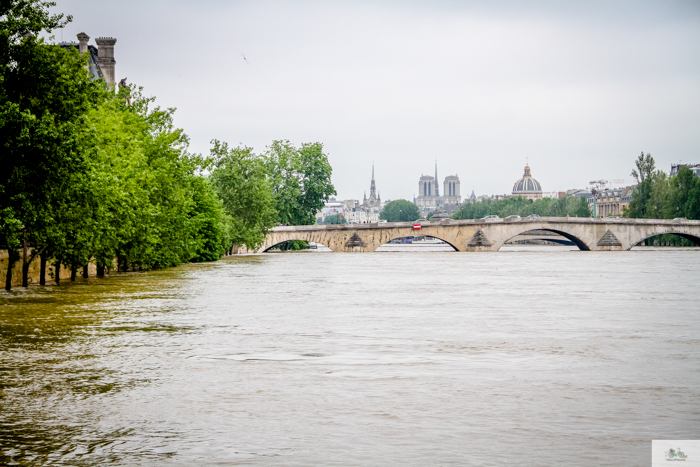 More images can be found in this second flood post.