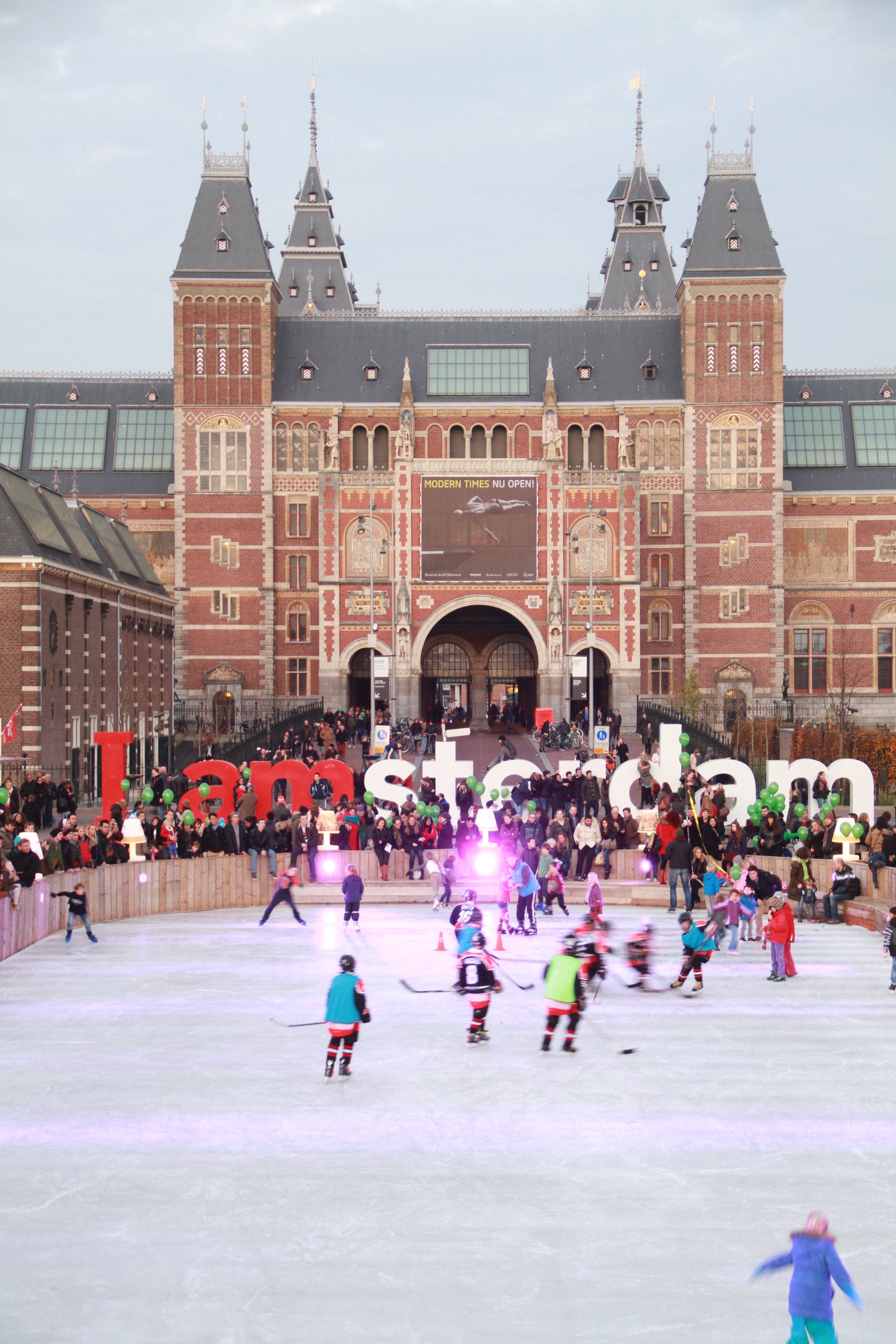 Well, it's nearly December 5, when Sinterklaas is to arrive with goodies to toss into the shoes of Dutch children. I watched him make his appearance a couple of weeks ago, as he sailed in from Spain on a rainy morning down the Amstel.
Although this is not a tradition most countries follow, it is ever so fun to see how Dutch children take to the Sint and get excited about his arrival with his 600 Zwarte Pieten.
As part of the winter and Christmas season, the pleins around the city have been populated with lots of seasonal and festive fun. Leidseplein has a mini ice rink (seemingly for children) as well as one of the iAmsterdam signs. Rembrandtplein has an international Christmas market with everything from stroopwafels, to chocolate covered strawberries to churros and French cheese. Museumplein, Amsterdam's biggest square around which many museums are situated, was a fun mix of fun for the children with the Ice Amsterdam rink, along with what looked to be a German biergarten/ après ski hut. It is brilliantly laid out the way the Rijksmuseum sits beyond the rink. It's a must see at the moment, and don't forget your camera because the best part is this rare elevated view, as they have a replica of the Magere Brug over the rink.