My mom and I have always loved putting jigsaw puzzles together. She has that puzzle- and word game-loving mind that I seem to have inherited. I have dreamt for years of making all kinds of products from my photographs, but a puzzle was always among the few at the top of the list. Last year, I finally decided to go for it and find a partner to create jigsaw puzzles out of my images.
In secret, I sifted through my favorite images, vetting them for which ones would make the most interesting puzzles. The first one I decided on is one of my favorite images taken in one of my favorite French towns. My trip to Martigues in 2012 was a favorite for me. I took the train from Marseille where I was staying with my French family to go discover the nearby towns. This image sells really well for me, and it's one I return to time and time again to remind myself of why I love photographing France. I, of course, am also thrilled there is a bicycle in it! 😉 So for Christmas this past year, I gave away my very first Falling Off Bicycles puzzle, and the recipient was obvious… it had to be the one who taught me my love for puzzles, my mom.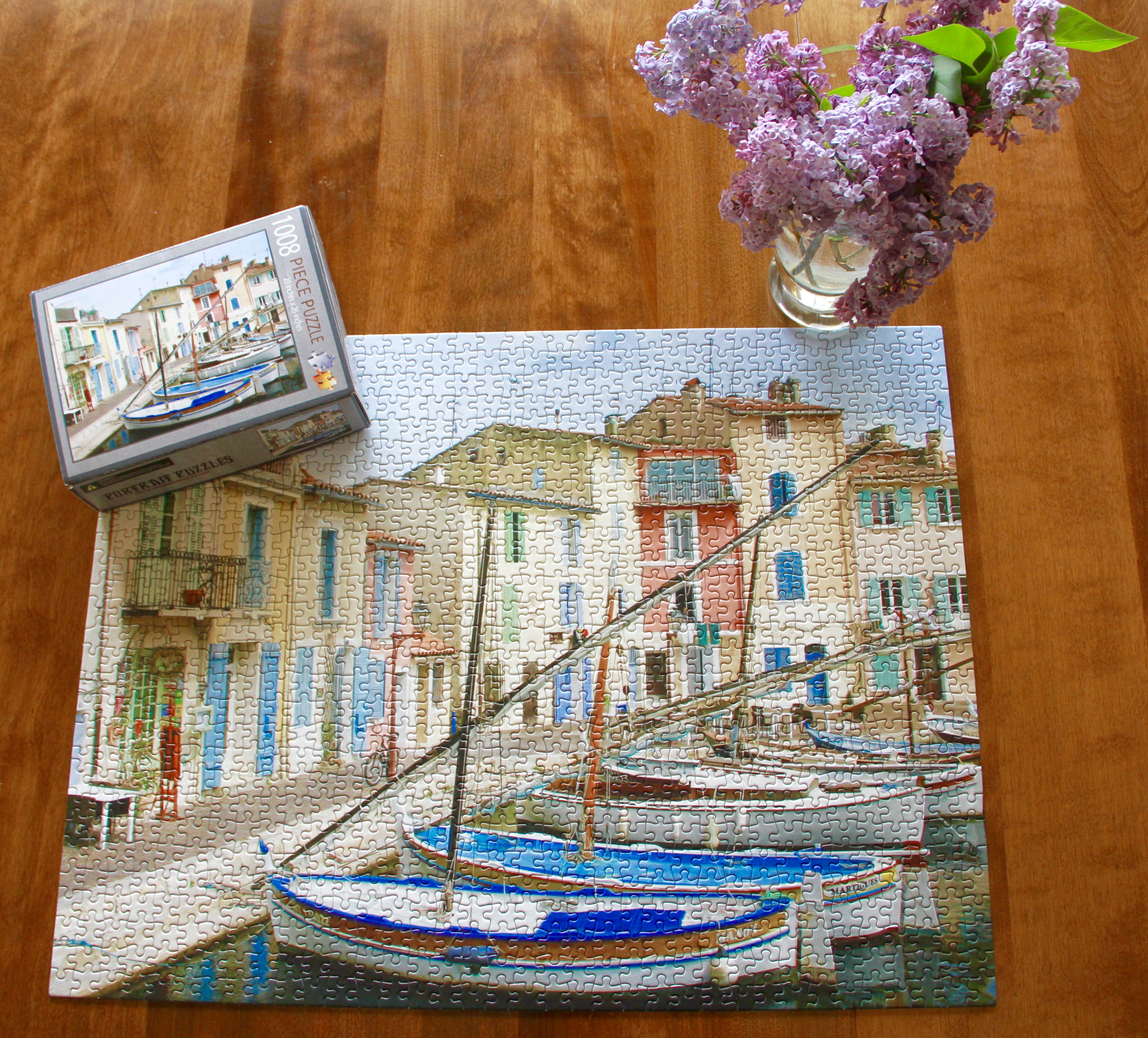 Even after Christmas festivities wound down, we still didn't get it done when I was home for Christmas, but my quick Spring trip home gave us just the right amount of time to tackle it. For the first time in my memory, my dad also sat down to help with the puzzle, which made the coming together of it all a bit sweeter.
So voilà! Here is the finished product. I must say, I was quite pleased with the result. What do you think? If you'd like to purchase an image puzzle, please email me!