I have written about King's Day (or Queen's Day, as it once was) before, but I'm just back from another Spring trip to Amsterdam, and I have new photos to share of this festive day. In previous years that I've been in the Netherlands for their national holiday celebrating their monarch, I have taken a lot of photos of the street scenes and the crazy drunkenness and debauchery that takes place. This time, I was by myself most of the day, and just took advantage of the festive ambiance and beautiful weather to capture the vibe of the day, focusing more on the flags flying, a rarity in the Netherlands on any other day of the year.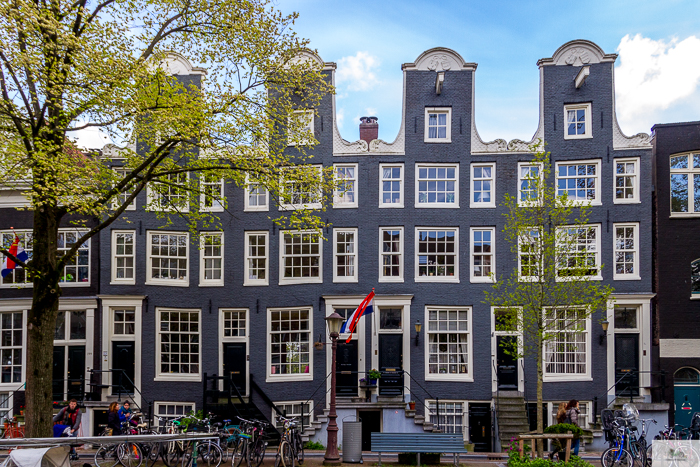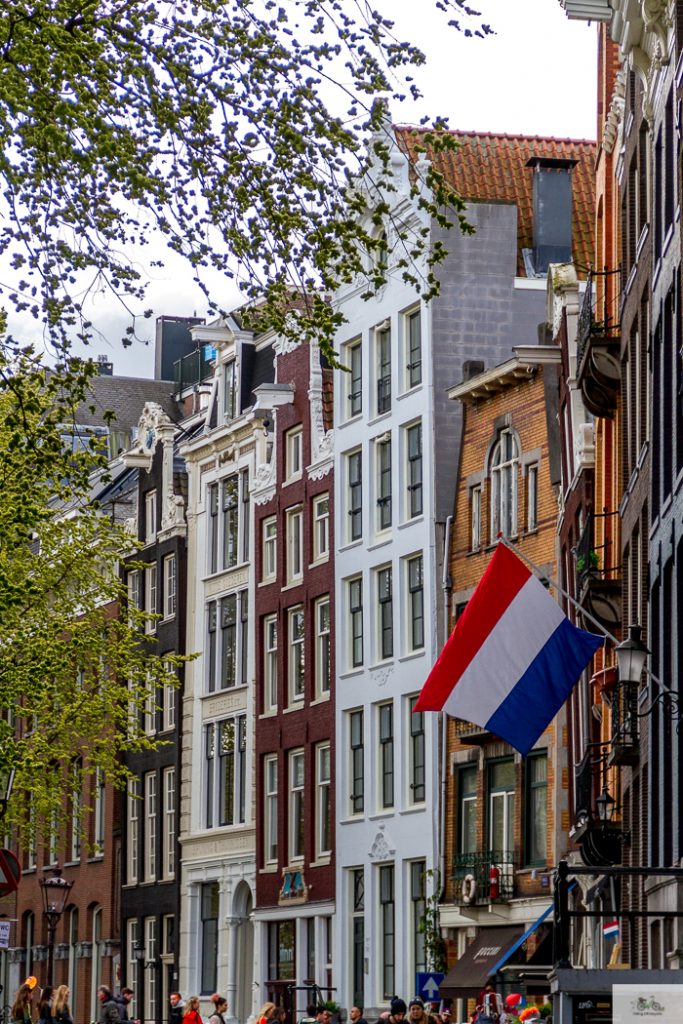 King's Day is April 27 every year. There are festivities all over the Netherlands, including yard sale-style sales all over starting in the early morning and lasting until people sell out or get run out by drunk people. It's the one day per year that sales of items don't need to be reported to the tax authorities, so people love to get out in front of the huge crowds to sell their used items. There are boats cruising down all the canals and people wandering the car-free streets from early morning until night. It's a great event to combine with your visits to the flower fields at this time of year. If you plan to visit over this day, be sure to book your hotel in advance to get the room and hotel you want. 🌷👑🇳🇱
See all about Keukenhof here and my previous King's Day post here.