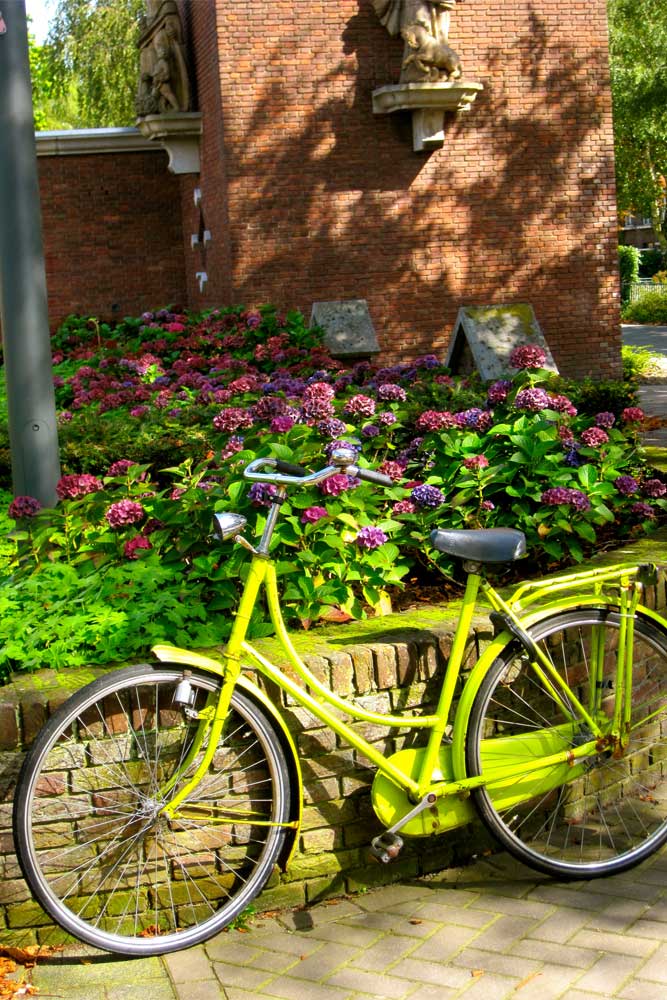 This photo is currently the one bicycles photo not taken in Amsterdam. This beauty was spotted on the grounds of the Roosendaal train station and caught my eye because of the way it blended so nicely with its surroundings, right down to the moss on the bricks.
Pricing information:
To purchase this piece of art, please click the link just below the image for sizing and format options.