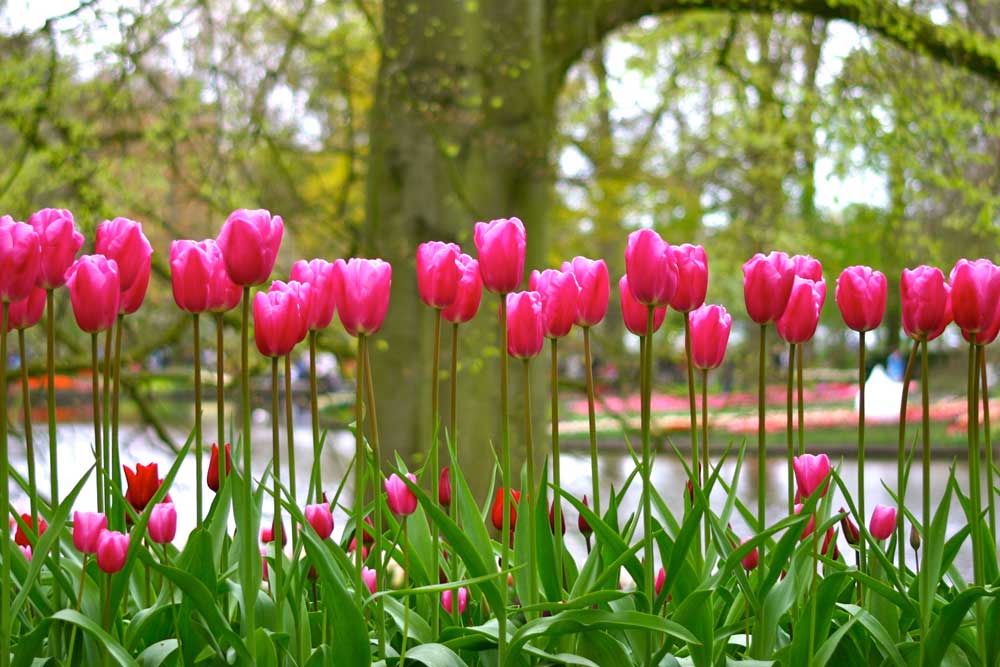 Long stem pink tulips around the pond at Keukenhof. I just love how perfectly straight they all stand. You can see more seas of flowers and tulips in the distant background.
Pricing information:
To purchase this piece of art, please click the link just below the image for sizing and format options.