It's been well-documented that there are no shortage of things to do in Paris proper. The restaurants and cafés are always bustling, the museum queues are hundreds deep, and the gardens are packed with sun-baskers. If you're willing, however, there is more to see on a trip to the Capital, but requires just a bit longer of a journey. Here are a few ideas.
Parc de Saint Cloud
Although I haven't spent much time here, this park quickly jumped up on the list of top gardens in Paris (of which I am a connoisseur). One summer evening, when the sun wouldn't be setting until several hours later, my friend and her young family took me along on a small drive west of Paris from the 16th arrondissement to this beautiful place. My French friend shared with me that this park had been intended to be part of a triangle of magnificent gardens including the Jardin des Tuileries as one and the Jardin du Château de Versailles as the other, the King Louis XIV had commissioned. However, according to my friend, money ran short, and the other two gardens got precedence. Still, what did get accomplished stands up even in its (not-so-obvious) incompletion as fitting among some of the most beautiful gardens I have ever seen. (Hint: Go in the summer to see the glorious sunflowers.)
Fontainebleau
After meeting a fellow author of My Paris Story and her telling me that she lives in Fontainebleau, this picturesque town made its way to the top spot on my radar. She talked of glorious walks through the forest there, showing me photos of the Autumn light shining on the orange and yellow leafed trees. When another friend and I finally made it into the town to explore the galleries and take in the charm, I was really sold. A lovely albeit short visit to the Château de Fontainebleau definitely sealed the deal. It was the residence of French monarchs from Louis VII through Napoleon III and stands today as a UNESCO World Heritage Site. The grounds are positively breathtaking. (Hint: I hear Autumn walks at sunset are nothing short of breathtaking.)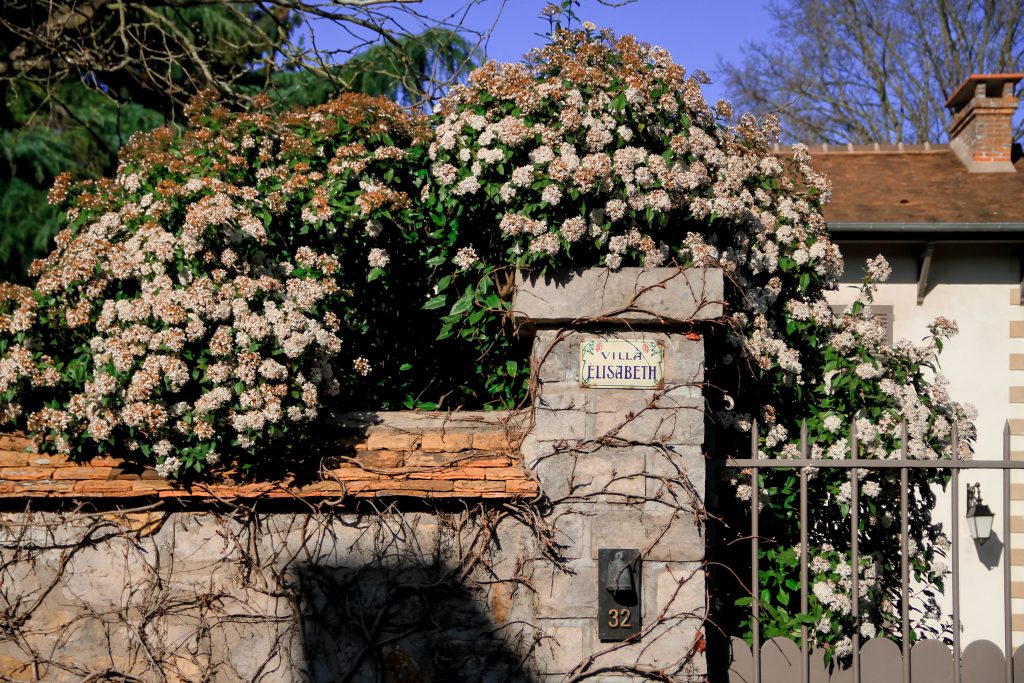 Puteaux/Courbevoie/Nanterre
When I first moved to Paris, I was working at a company that was operating partially out of Puteaux, which is in the northwest suburban area. While I was not particularly taken with the specific area where my office was, I did end up eventually spending time in an enjoying Puteaux and other surrounding suburbs such as Suresnes, Nanterre, and Courbevoie. Indeed, these are all popular adopted hometowns for the many expats that come and settle in Paris for a time and whose offices are located up at La Défense. I find these towns to have a good mix of "French-ness" mixed with a familiar international feeling that works for a lot of people. I especially liked Suresnes, but that could be primarily due to the fact that the place I stayed was a stunning home, and it didn't hurt that it had an Eiffel Tower view. 🙂
Look for Part II in a couple of weeks.