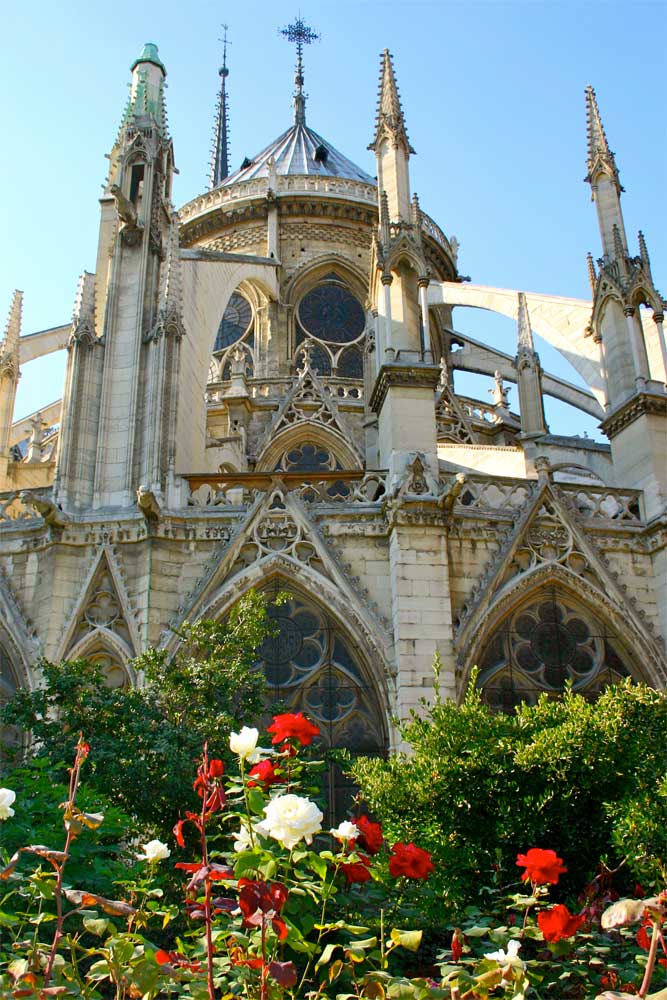 In late September, the roses were still in spectacuar bloom on the back side of Notre-Dame de Paris on Ile de la Cité. It was a wonderful "welcome back" for me.
Pricing information:
To purchase this piece of art, please click the link just below the image for sizing and format options.