Are you on Instagram? It's been interesting to me over the last few months since I joined to see the lovely little communities that get formed around certain photographic themes. Of course, mine are mostly Paris, Amsterdam, and bicycles. As I followed more and more Paris Instagrammers, I noticed that they were having what they were calling "Instawalks", where they would select a gathering place around the City and shoot pictures while wandering all together. I attempted to attend my first one today at Parc de Belleville, although it didn't go quite as I had imagined…
I have spent many a day frolicking, picnicking, and (ok, full disclosure) lying around in Paris parks, and I have always thought that I was well on my way to having spent time in every park in the city. However, upon a recent close inspection of a carte de Paris, I realized that there were a couple of gaping holes in the list. How perfect, then, that today's Instawalk was to be in Parc de Belleville, a park in the 20th arrondissement I had not yet visited.
The thing about meeting a group of new people is that you have no idea what people look like, apart from the vague idea you might have from the mini profile photos on Instagram. I was sure it would be obvious, that people would have their cameras dangling from their necks, so I didn't worry too much. However, despite following the directions on where to meet them, I never found them and was too shy to approach anyone to ask if they might be part of the group. Instead, I did my own solo Instawalk, and this is what I saw.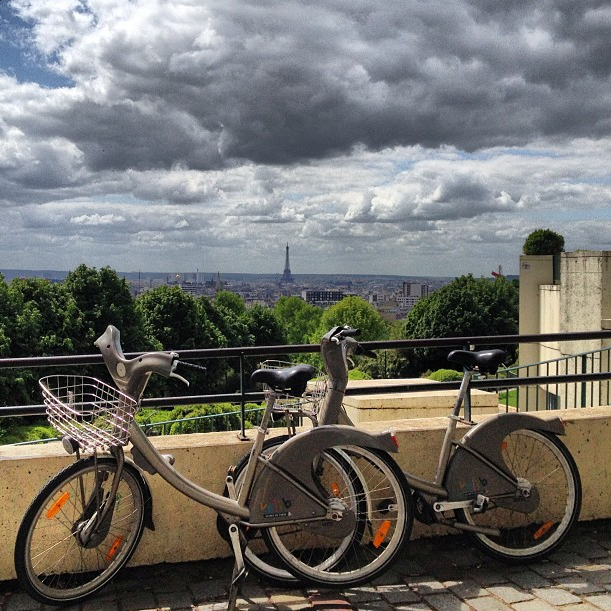 I'll have another chance next week to find them, so fingers are crossed!