Go ahead. Look closely at these first couple of pictures. Is this the Paris you know? It wasn't at all the Paris I knew until I moved to this area in 2009. I was accustomed to the Haussmanian buildings, the fashionable chic boutiques, and sidewalk brasserie seating along busy streets. Had I totally missed that Paris had a canal… and a cool one at that?
Gosh, I love Paris. Even when you think you know it, it has so many surprises.
Having plans to spend fall and winter in Paris but not having an apartment, I was on the internet scrambling to find a place to live for the next few months just a couple of days before my departure.
See, I used to be lazier about this kind of stuff, always afraid that I would take something then find something better before my departure date. You know, FOMO. So I would wait until the last minute. It was a stressful way of handling things but it always seemed to work out. So this time I was on the agency's site looking around, when I stumbled upon a canal-view apartment in the 19th arrondissement of Paris. Back then, I can't say for sure I had ever been in the 19th. Maybe just to go to Parc des Buttes Chaumont. Otherwise, I had no draw to the area at all.
When I saw how clean and new the apartment looked – including a bed that didn't require any daily folding or unfolding, I was pretty much sold. But it was the floor to ceiling bay windows looking out onto water that sealed the deal for me. After all the necessary back and forth and transfer of money, I was booked to stay in this new apartment on Quai de la Marne.
In one of my countless walks during that time along the canal, I discovered this magical place, the Pavillon des Canaux, which I would come back to patronize and photograph many more times over the years. It's a great place to sit and get some work done, but it's also one of the most photogenic cafés in Paris. In their own words, it's a "coffee shop, a friendly place where we can (for real) work together and meet new internet users, and the neighborhood." Indeed, it's clear they embrace their neighborhood and are an important part of the landscape of the area.
The makers of the movie Alice Through the Looking Glass have collaborated with the Pavillon to feature their film, and it works perfectly in this space. The whole space, which already has a bit of an Alice in Wonderland mystical vibe to it, brings the themes and imagery to life in such a realistic way in this space. The playing cards, the tea party, the timepieces… the whole place is cleverly decked out, making it festive and even more inviting.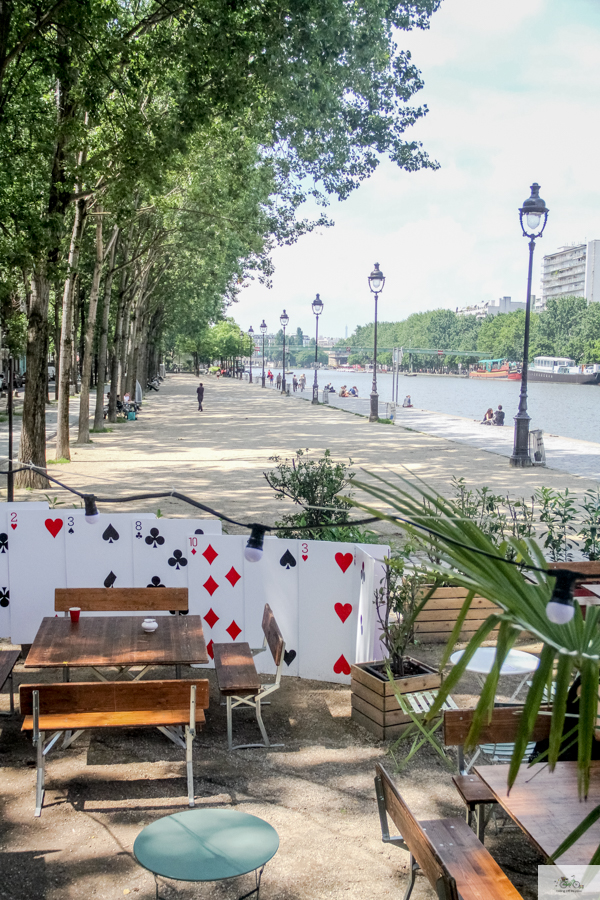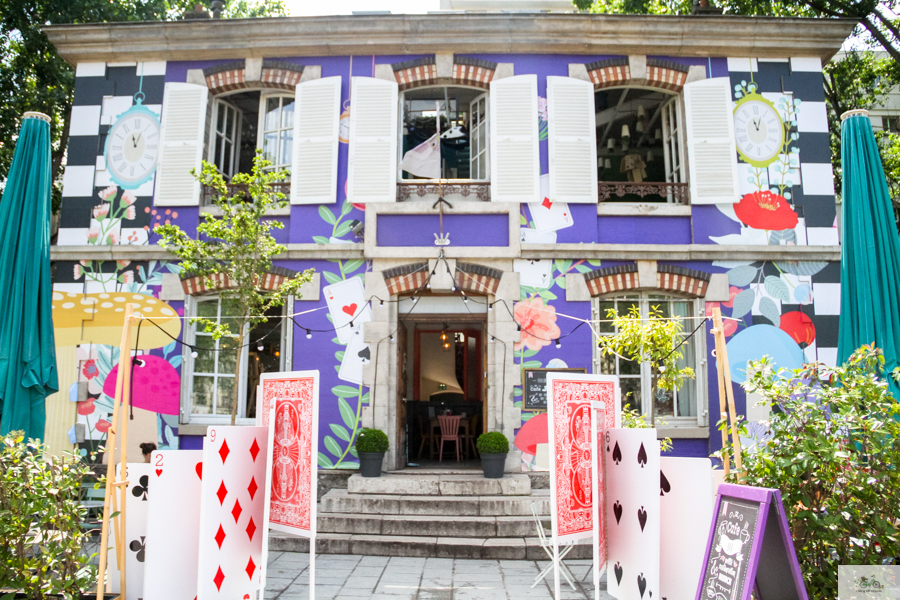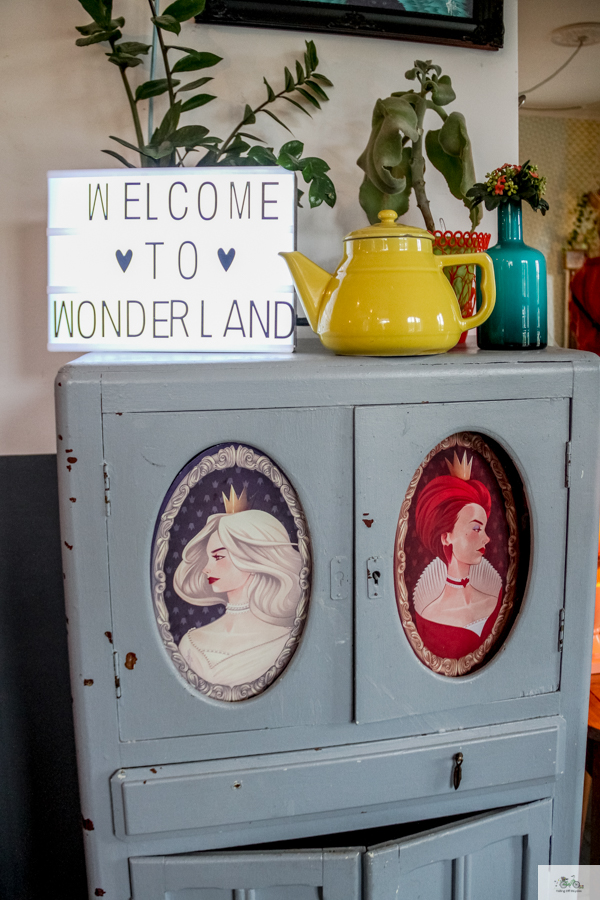 So, without further ado, here is a photographic tour through Pavillon des Canaux at the moment.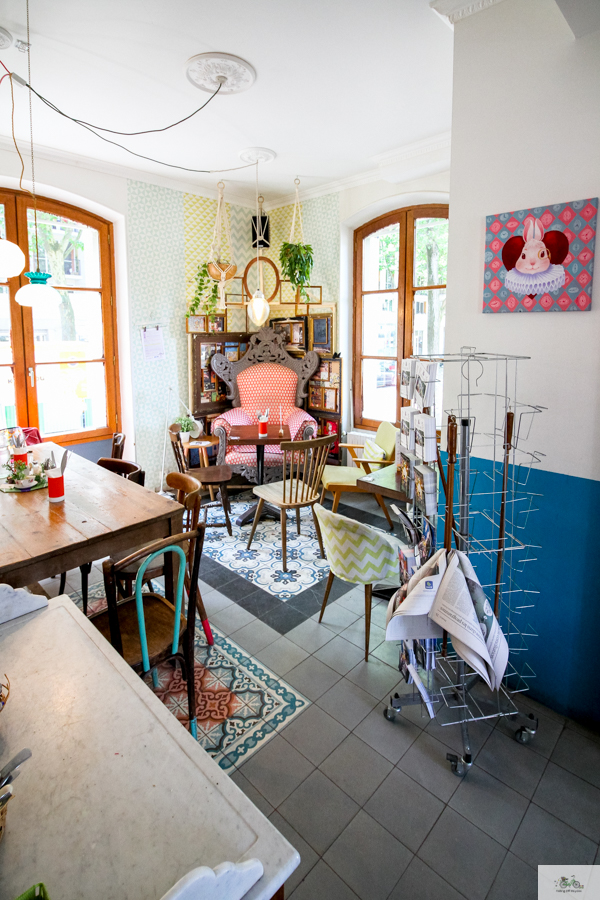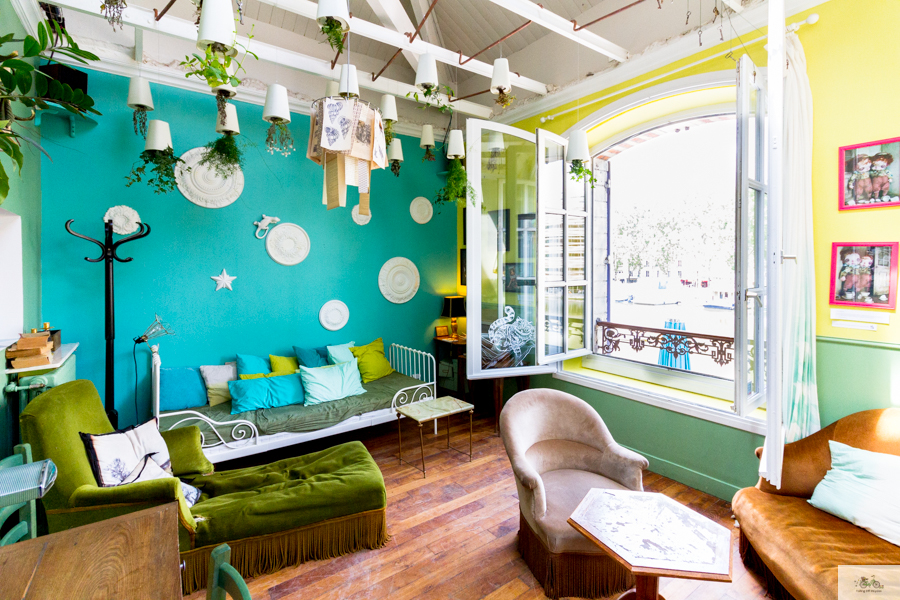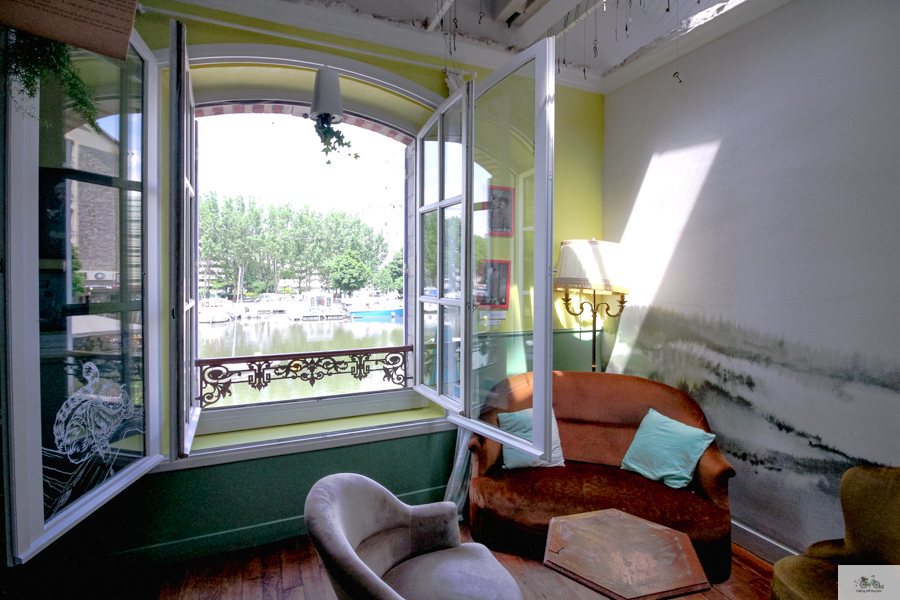 The quirkiest room in PdC has to be the upstairs bathroom where you can, yes, wash your hands, but why stop with that when you can chill in a bathtub?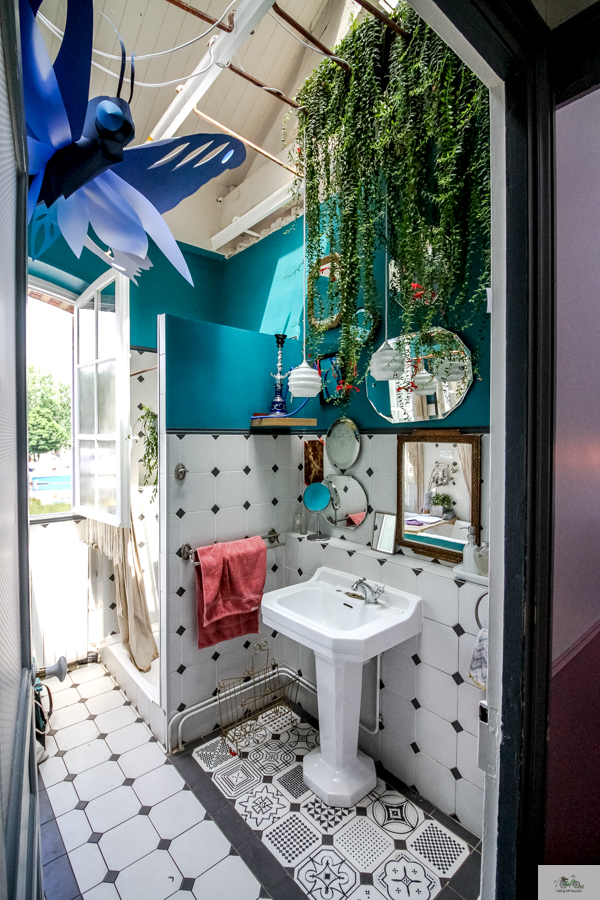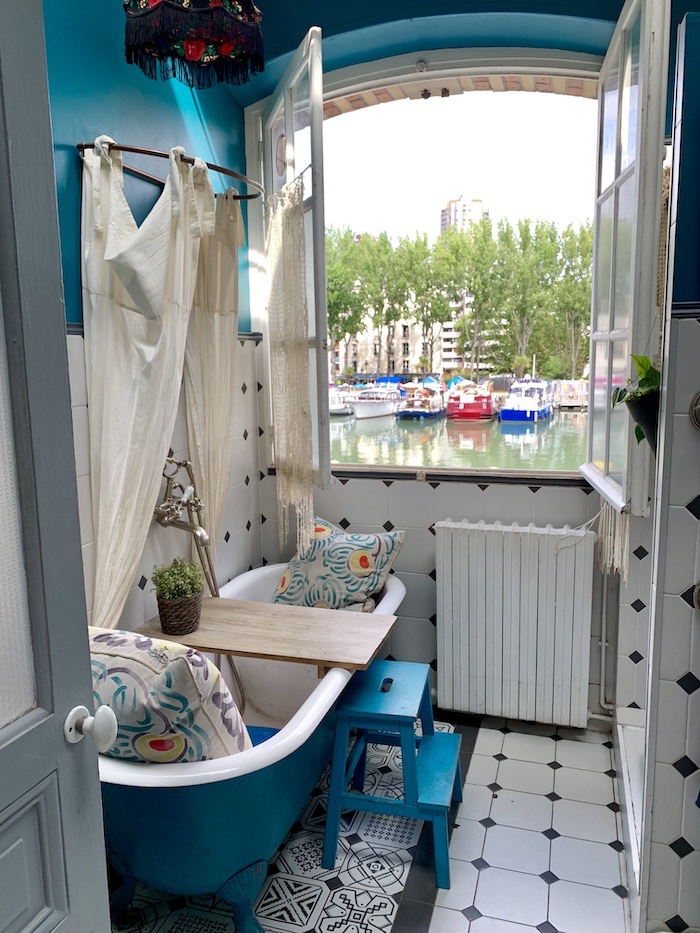 The Mad Hatter: Have I gone mad?
Alice: I'm afraid so. You're entirely bonkers. But I'll tell you a secret. All the best people are.
So there you have it. Pavillon des Canaux is not only a fun place to visit (this collaboration won't last forever, but the spirit of the place will remain), it's a spot to note for a coffee, a lunch with a friend, or a destination with a view to read the newspaper while looking out over the Canal de l'Ourcq.
PAVILLON DES CANAUX
39 quai de la Loire
75019 Paris