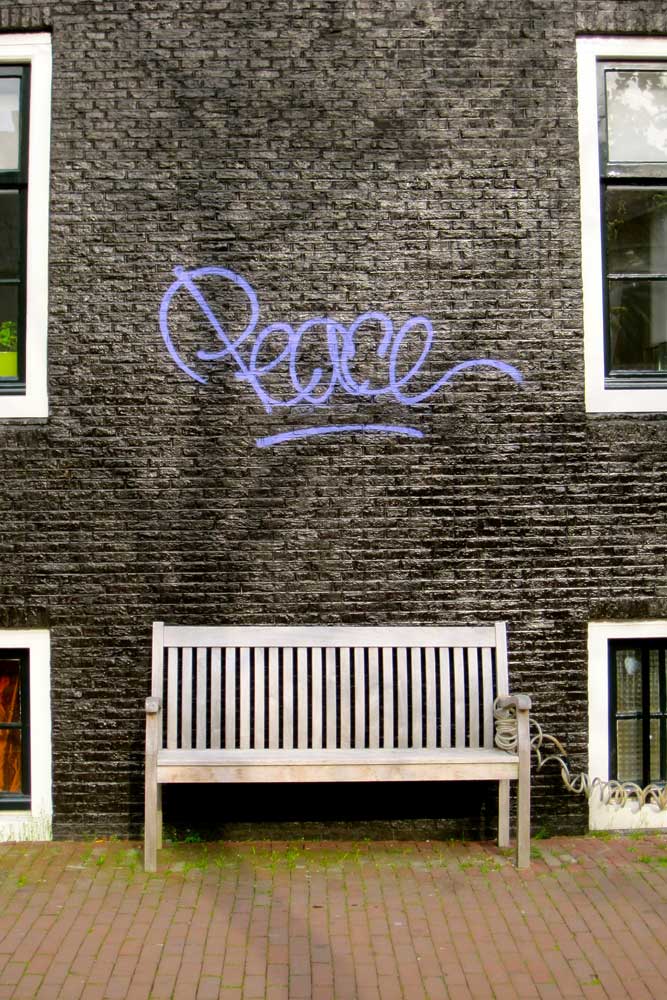 Words cannot describe how much I feel I hit the jackpot when I saw this scene. I was riding my bike one day and came across Peace in beautiful graffiti perfectly centered over the bench. Although I wasn't selling photos at the time, I returned the next day to be sure I had gotten a good shot of it, but it was gone!
Pricing information:
To purchase this piece of art, please click the link just below the image for sizing and format options.