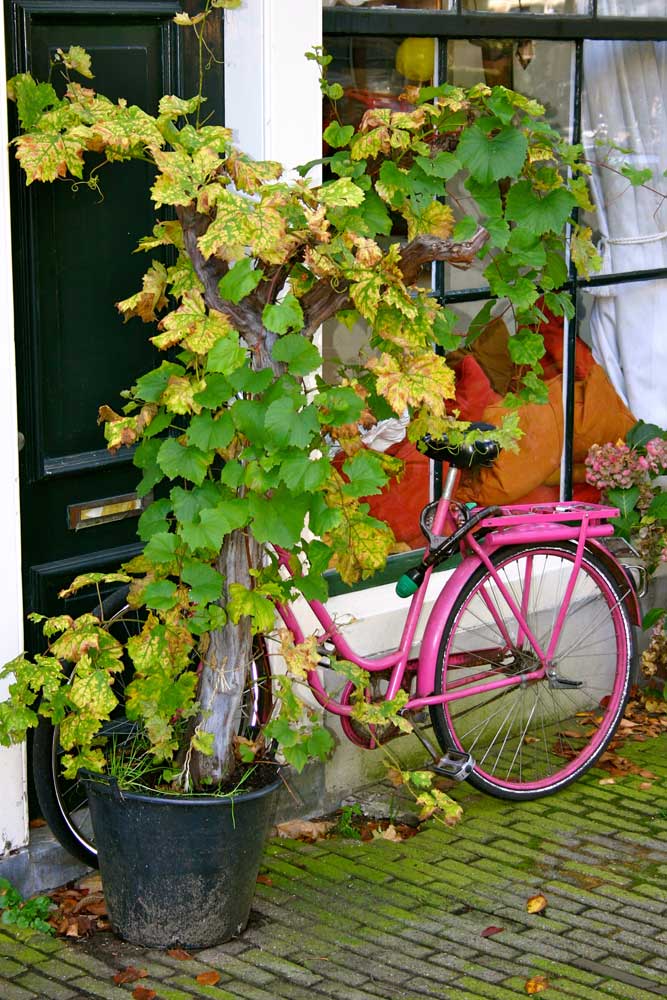 This has to be one of the first photos I took after I moved to Amsterdam. I found this and other pink bikes parked around other pink or complementary color objects. I bet the owner hops off the bike and jumps onto those delicious pillows just inside.
Pricing information:
To purchase this piece of art, please click the link just below the image for sizing and format options.