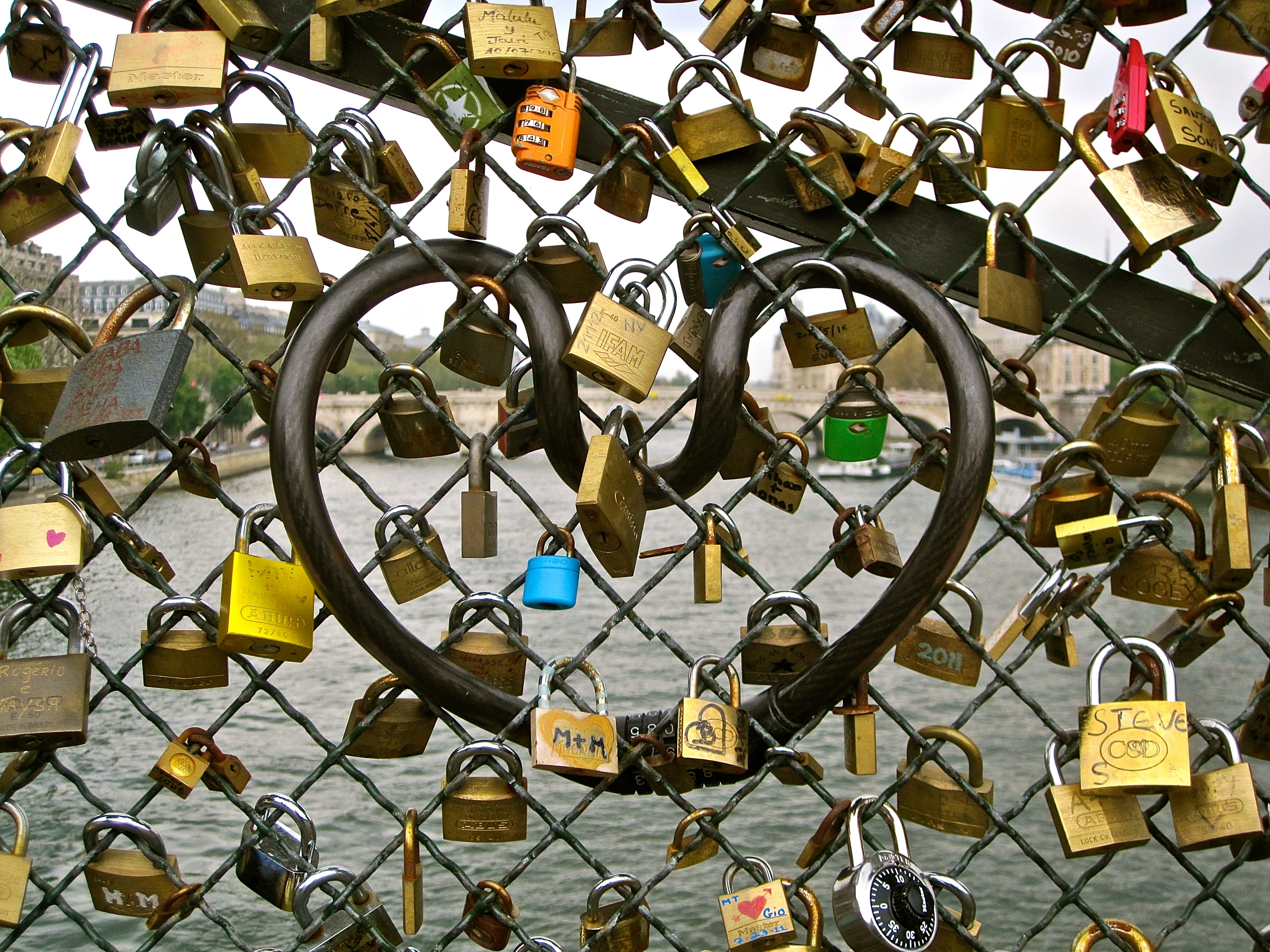 As almost anyone who has visited Paris in the last few years knows, the Pont des Arts has become the place to proclaim love and leave a declaration "locked" in time. Someone creative had taken a bicycle lock – still keeping with the lock theme – and made it into a heart. I obviously couldn't resist the temptation to shoot it.

Pricing information:
To purchase this piece of art, please click the link just below the image for sizing and format options.