From a mental health standpoint, this last month has not been easy. I don't see that many people talking about it, but for me personally I have been struggling to stay hopeful and motivated in my usual way. My work projects have been halted or canceled but I feel a more profound shift happening in the world. While I'm usually pretty good at embracing things like this, I guess it's safe to say we're in uncharted territory, so giving ourselves a break is probably the best plan. As such, I have tried a few things to help keep me feeling centered and more myself, so I wanted to share them with you.
Meditation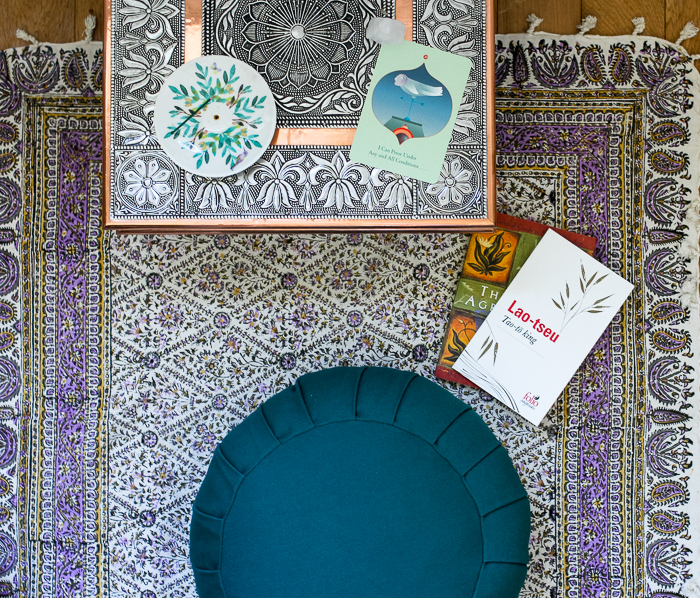 When we moved into this apartment, I made a point to set up a meditation space immediately. I have learned that in the midst of this big city and all the noise, pollution, and swirling energies – good and bad, I needed a space to come to re-center myself. This has been so helpful to me during confinement. Linked below are a few products I always have at my meditation altar or nearby.
Calming Sounds and Music
When working in a Parisian apartment with just a couple of rooms, I find I need my own background noise or music to keep me from the other sounds around. I've been loving the silence outside, but with my husband home and him needing to stay entertained, I need to be able to drown out his activities as much as I can, while still being able to focus. I happened upon these two YouTube gems that are wonderful for meditation and yoga or background noise as you work. I really enjoy listening to rain or water flowing (click the video on the left), but there are also some great background noise videos with library and coffee shop sounds that I recommend (video on the right).
Gratitude
I have also been making more dedicated time to devote to my gratitude journal, something I've done for years but not always on a daily basis. This has helped me stay present each day and also helped define each day in the midst of a slew of days all melding into the others. I suspect this will be interesting to look back on one day.
Yoga
Besides my meditation alter, my yoga mat also serves as a sort-of sanctuary for me. I find it's important to have a pretty one and one that meets your needs (thickness and stickiness should not be overlooked), or you won't want to come back to it over and over. Even if I only do 20 minutes of yoga in a day, it has been bringing me a welcomed sense of peace in this uncertain time.
Give Yourself Something to Look Forward To
As I've said above, and as you know from following me, I'm always devouring a book on personal development and/or the Law of Attraction. One of my first mentors and a teacher I go back to time and time again is Mary Morrissey. I did my first program with her years ago, and I've been a devoted mentee ever since. I just love her clear teachings and gentle yet dynamic demeanor. I have also learned so much from her. She usually does three events a year called Dreambuilder Live, but because of the virus she is now doing them virtually. While I can't guarantee the thrill will be the same as you feed off others' magnetic and excited energy, I know you will learn so much on the importance of your thoughts and visualization. Click the image to learn more.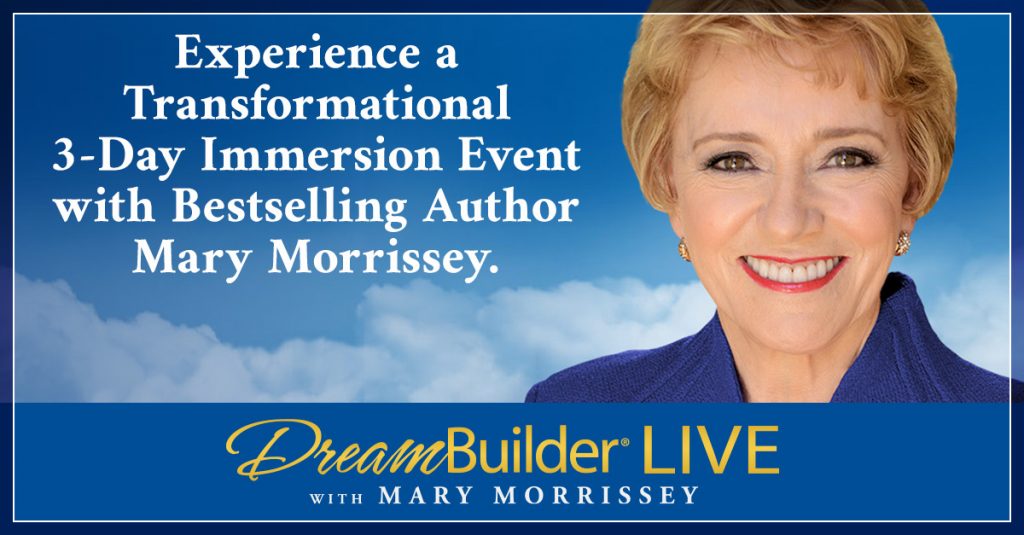 Ride Your Bike
You didn't really expect me to finish this post without a reminder to get some fresh air on two wheels, did you? Unfortunately, I myself am not allowed to go on my bike right now, but if you can I would highly recommend it. Trust me, from someone who is basically locked in (and out) of nature: this is not something I will ever take for granted again.
You can check out my post about why to ride here, and also don't miss my bike product recommendations here.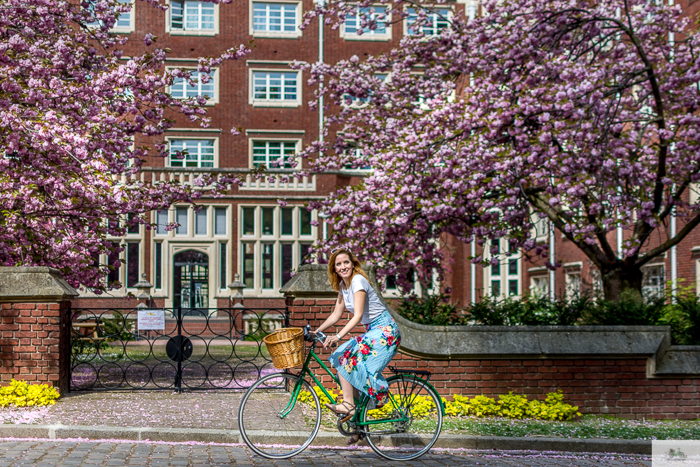 *Disclosure: I only recommend products I would use myself and am happy to share my recommendations with you. This post contains affiliate links that, at no additional cost to you, may pay out a small commission to FOB. Thank you for your support!