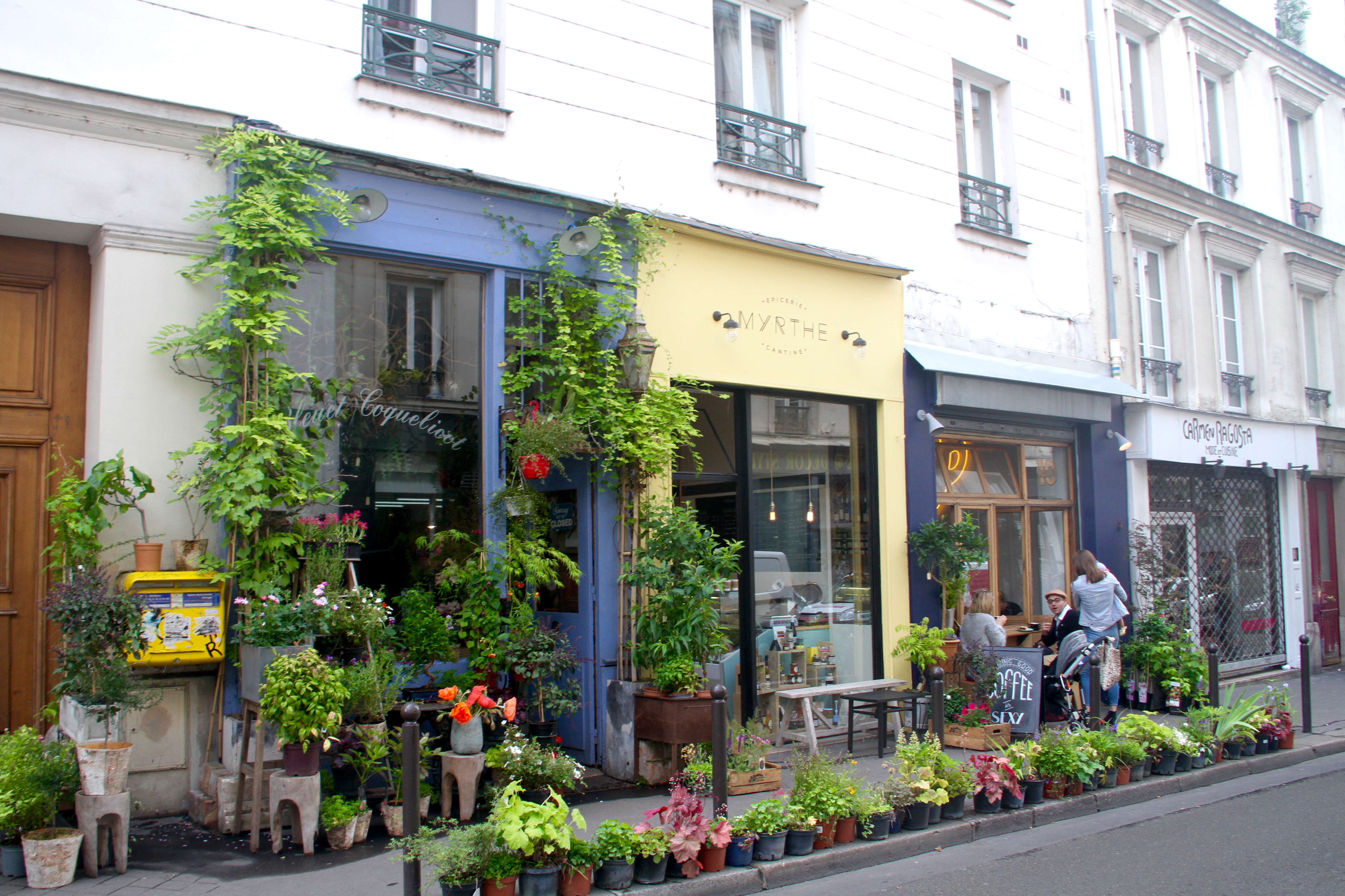 Once upon a time, I lived on this block. In fact, in May 2013, I arrived loaded down with luggage at 8 rue de la Grange aux Belles, that red door at the far right of the photo. I had been to the 10th arrondissement plenty of times before, but committing to living there wasn't easy for me. My experience with the 10th was that it is run down and rather uninteresting, despite the lovely (albeit green-tinted) Canal Saint Martin that runs through part of it. Nevertheless, I signed the paperwork and took the plunge to live there, my to-be landlord assuring me with the help of this document that the neighborhood's Bohemian crowds and new boutiques popping up, that his neighborhood is the new "it" quartier. The unwelcoming paint-chipped decrepit door and grungy tabac and bar just steps away notwithstanding, he was right… our neighborhood, and even most of our immediate neighbors were nothing short of charming. This area represented a Paris I did not really know yet and was suddenly eager to discover.
Still, there are improvements to be made here and there in the neighborhood. I always appreciated the beautiful florist Bleuet Coquelicot and how they literally spread the beauty up and down the block. What's not to love about a row of colorful façades and plant-filled pots lining the street? It gives people reason to sit outside the neighboring establishments on even the grayest of days.
---
**Note: Bleuet Coquelicot, Myrthe Epicerie & Cantine, and Ten Belles are appearing in the latest Airbnb ad.