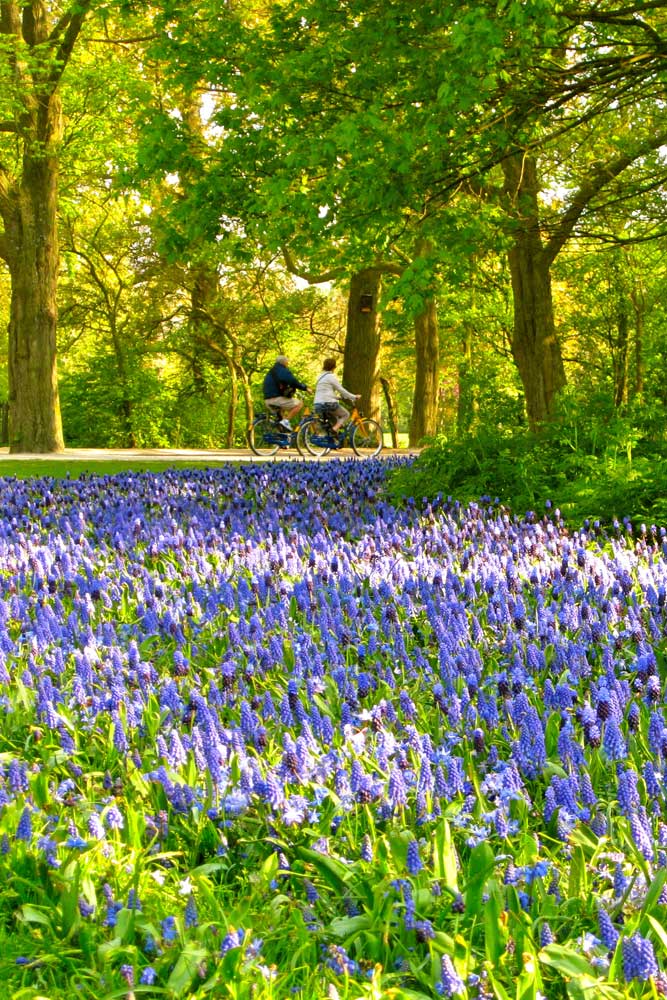 I had the opportunity to see Spring in Holland unfold day by day for the first time in 2011, and I'm not exaggerating when I say it was magical. I rode my bike one morning to Vondelpark from our apartment at Leidseplein and found this sea of grape hyacinths bathing in the sunshine. This charming couple passed through at just the right moment.
Pricing information:
To purchase this piece of art, please click the link just below the image for sizing and format options.