With the help of my husband, a lifelong Parisian, I have put together a list of restaurants to try in Paris that you won't see on all the other lists out there. Most of these I have been to, but there are a few that only my husband has tested.  His knowledge of Parisian restaurants never ceases to amaze me, so we can trust his recommendations without any hesitation.
The list is not your Parisian bistro or brasserie that you can find on every corner in Paris. This list is for those who love some good eating and are curious what's "hot" on the Paris food scene at the moment. I have divided the list by arrondissement for you so you can easily find which fits best into your plan for Paris.
1st arrondissement
234 Rue de Rivoli
Located at the Westin Hotel
01 44 77 10 40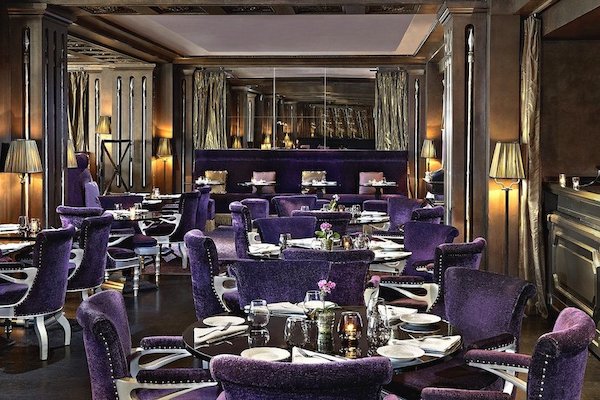 2nd arrondissement
23 Rue des Jeuneurs
01 40 28 98 30
The vibe here is great. I enjoyed my veg dish, but it was quite small. Don't miss the secret bars downstairs. You've got to push through a few doors to get there.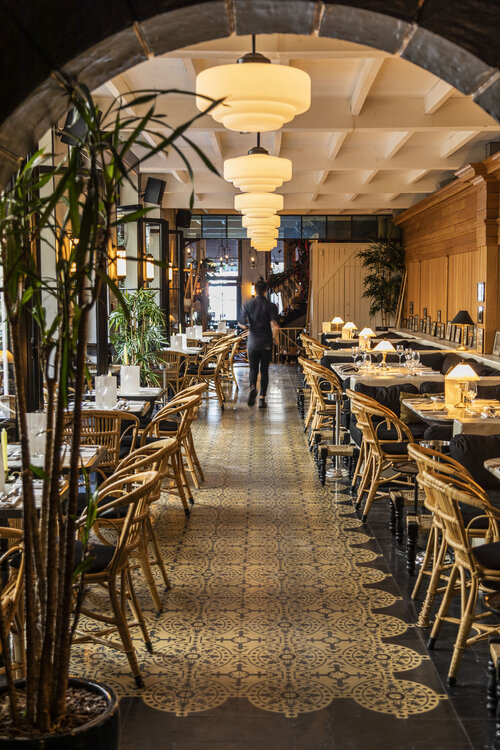 289 rue St.-Denis
01 42 33 38 01

3rd arrondissement
91 Boulevard Beaumarchais
01 42 78 11 96
This one is less fancy than many of the others on this list, but it's a good spot to grab a pizza when you've been out wandering the Marais for the day. I love the metal touches and classic French moulding mixed together.
7 Rue Froissart
01 42 77 38 47
A bit hidden on one of the Marais's not-so-frequented streets, it's a great find for those in the neighborhood or those with the Marais as their destination. There's also a private room upstairs for those who want to have a party.
4th arrondissement
6th floor of Centre Georges Pompidou
Place Georges Pompidou
01 44 78 47 99
A great spot to have a meal or just a drink with a view over beautiful Paris. The Centre Pompidou is one of the only rooftops available for such a pause in the area, so it's particularly nice to have this unique view of the Eiffel Tower.
(You do not have to visit the museum to go up to the restaurant.)
5th arrondissement
1 Rue Maître Albert
01 56 81 30 01
While wandering the neighborhood with my parents one day, we were looking for a good spot for dinner that wasn't too heavy. This ended up being the perfect spot with excellent cuisine and good service. Plus, it's a great location near Notre Dame Cathedral.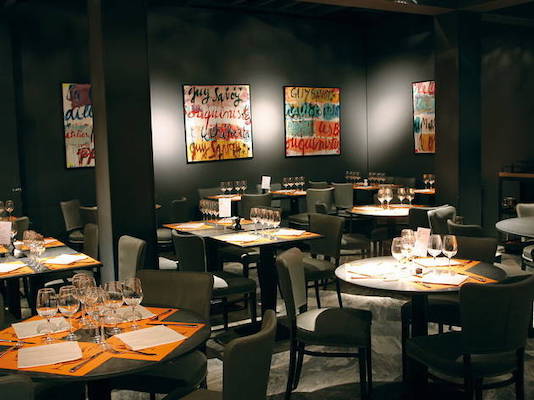 6th arrondissement
4 Rue des Grands Augustins
01 44 32 00 32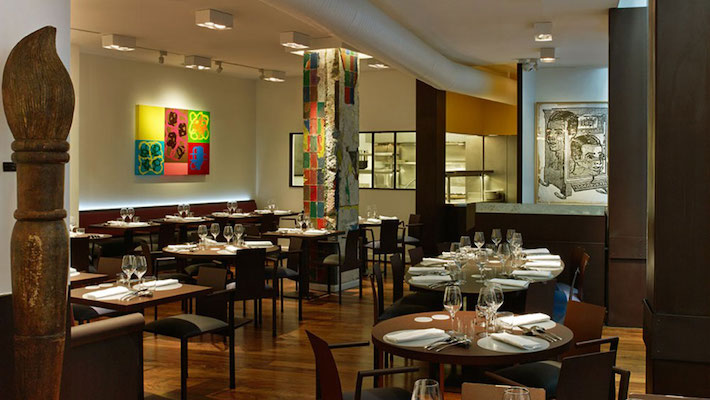 7th arrondissement
83-85 Rue du Bac
01 43 22 00 65
This one is Peruvian cuisine, and while we haven't tried the restaurant, the bar is too beautiful to miss. It's such a well-designed space with a festive vibe.
(The signage is poor, though, so be sure to ask where the bar is.)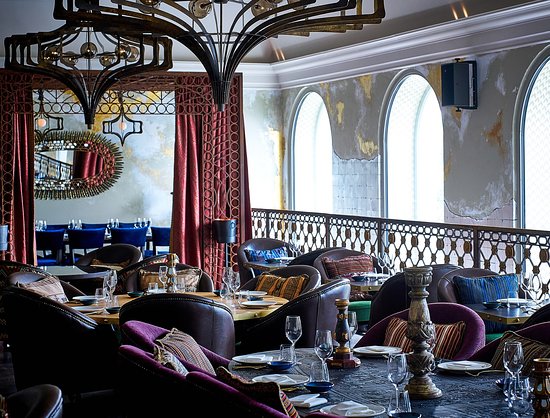 8th arrondissement
5 bis Rue Vernet
01 42 89 20 22
Don't miss the hidden bar downstairs as you wait for your table!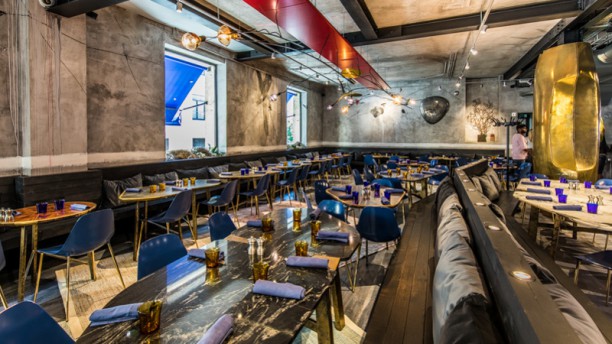 15 Avenue Montaigne
01 82 28 00 15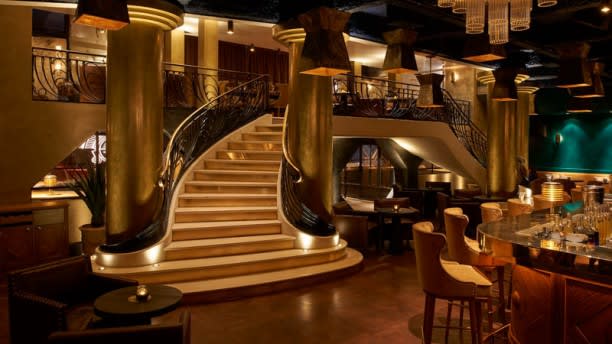 11th arrondissement
55 rue Oberkampf
09 67 31 96 80
There's a trend now of booking restaurants online and choosing what you'll be eating in advance, too. I'm not sure if this is part of an effort to cut down on wasting food or what, but it's quite convenient if you're sure you won't have to cancel. Pierre Sang does this and offers a limited menu which seems to allow them to focus on making very high quality dishes rather than taking on a large variety of menu options. I had a lovely lunch here with friends.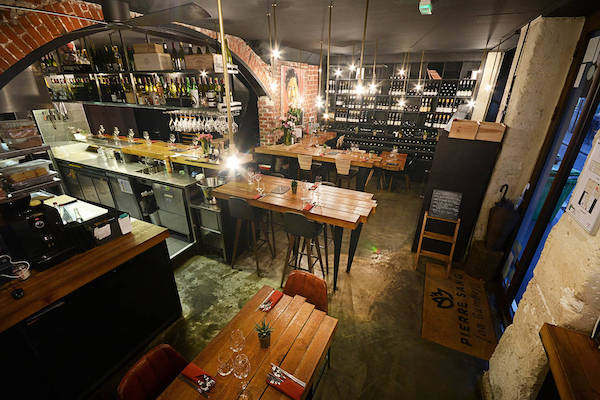 12th arrondissement
Place Louis-Armand
01 43 43 09 06
A Parisian classic, whether you're coming to drink, eat, or catch your train, everyone who visits Gare de Lyon should stop in here for this photo.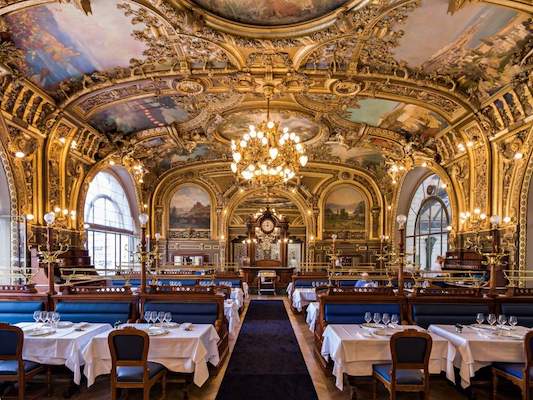 14th arrondissement
4 Rue Niépce
01 83 75 69 21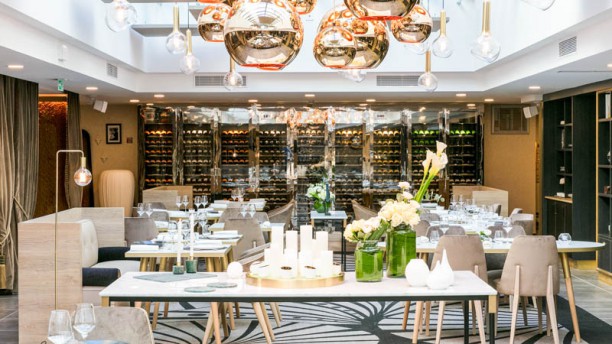 16th arrondissement
25 rue de la Pompe
01 40 72 7000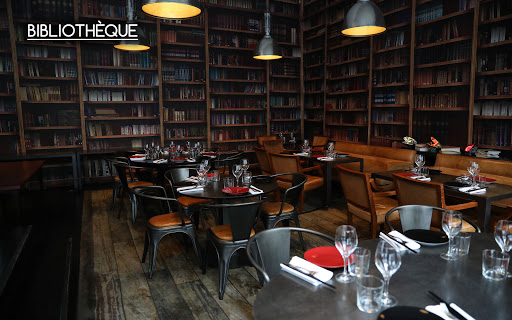 19 Chaussée de la Muette
01 42 15 15 31
How I love this new interior! I went to La Gare a few years ago prior to the redo and enjoyed the space immensely. It's open and grand without feeling too pretentious. It's a bit further away than many of these suggestions but is still worthy of consideration.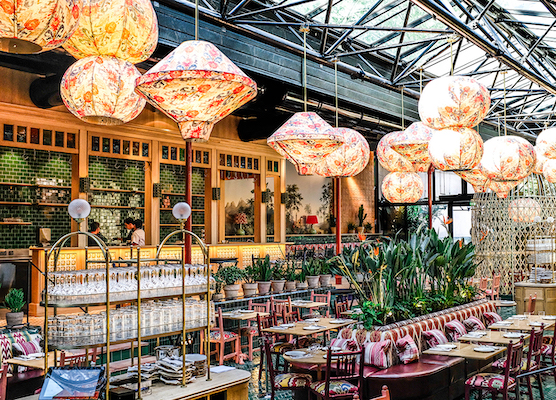 Les Grands Verres – Now closed
13 Avenue du Président Wilson
01 42 89 88 10
Whether or not you visit Palais de Tokyo for an exhibit, this is a lovely place to have a glass of wine or a meal. I personally really like it for how different it is from typical Parisian cramped restaurant seating.
* Update: Les Grands Verres has now closed. Although I haven't been to it, I have heard great things about Monsieur Bleu, also in Palais de Tokyo. And the terrace has a view of the Eiffel Tower.
141 Avenue de Malakoff
01 40 67 18 44
We enjoyed a birthday dinner here recently as part of a big group. The restaurant has a fun vibe, attentive staff, and good food.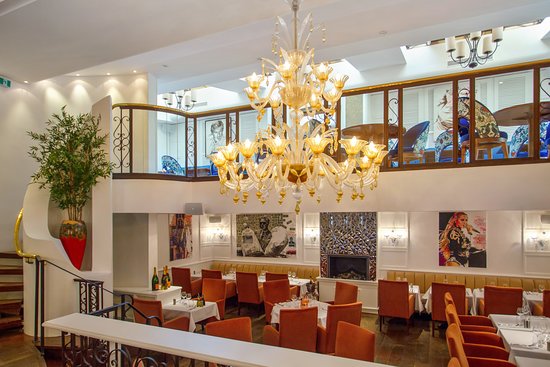 ** All photos from the restaurants' respective websites unless otherwise specified.