Paris is becoming more enjoyable to cycle every year, I find. I remember when I first rode a bike in Paris back in 2007… we rented the city bikes (Vélib') and most of the route was a blur apart from me panicking in the middle of Place de la Bastille. Needless to say, I didn't do much cycling around here for some time after that. Living in Amsterdam a few years later helped improve my confidence riding a bike in a city and among car traffic, so I was encouraged to try again in Paris. If you follow me on Instagram, you know that I'm now very comfortable with it and find it very pleasant. I still prefer to avoid certain axes (like Place de l'Étoile, where the Arc de Triomphe is), but smart city planning and my own increase in confidence means I feel safer to conquer the city streets à vélo.
As you all know, I think cycling in Paris is one of the best ways to see the city. If you yourself feel comfortable on a bike, it's a truly liberating experience to whip around town on two wheels. While there is the ever-present Vélib' with dozens, if not hundreds, of docking stations around the Paris region, you may prefer to rent a bike from a reputable company with bikes that have been exposed to less wear and tear. Today I'm sharing with you some recommendations for bike rental companies in Paris. Of course I have not tested them all, but these are among the top options. I suggest you do your homework with regards to recent reviews before selecting which company best suits your needs.
I have worked with Bike About Tours many times over the years and have always had a great experience. The whole team is super fun and pleasant to ride with. And even if you don't want to ride, you can stop in the café not far from the Seine and grab a coffee or breakfast. The café is also where you pick up your rentals.
Le Peloton Café
17 Rue du Pont Louis Philippe
75004 Paris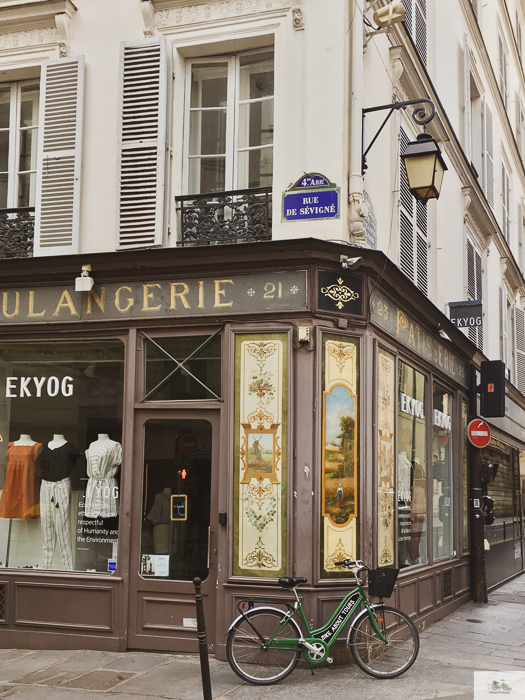 Paris by Bike is a Dutch company with Dutch-speaking guides. Their red and blue bikes with wicker baskets are very recognizable around town. So far as I can tell, the tours are only in Dutch, so don't book this tour als je geen nederlands spreken!
23 Rue Greneta
75002 Paris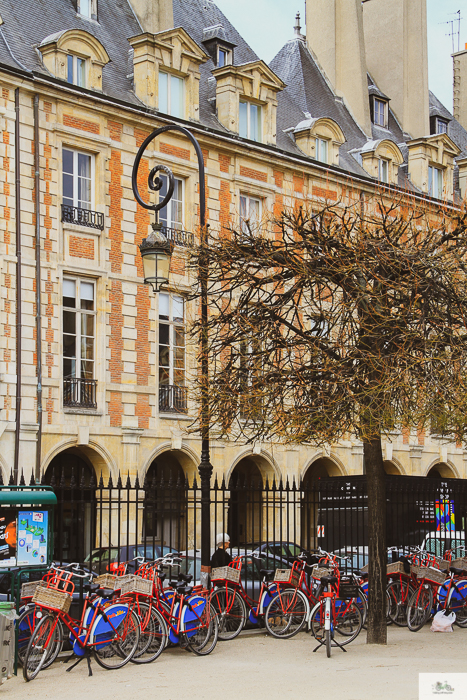 They have multiple locations around town and also do tours in English and Dutch. Note that the pick up locations are IN parking garages, so you'll need to go down inside and find the fenced in area.
🚲 Parking Étoile-Foch (level -2)
8 avenue Foch
76016 Paris
🚲 Parking Lagrange-Maubert (level -1)
15 rue Lagrange
75005 Paris
🚲 Parking Saemes Meyerbeer (level -1)
75009 Paris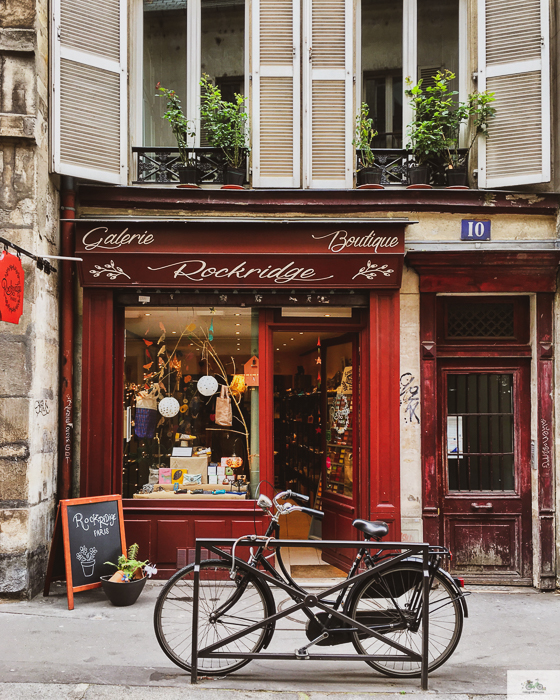 Vélib' is the bike sharing program for the city of Paris. You can rent as a one-off or you can get a subscription for a week or more. This is a very convenient option for those looking to pick up and drop off easily. There are loads of docking points all over the city. Click here for a map of them.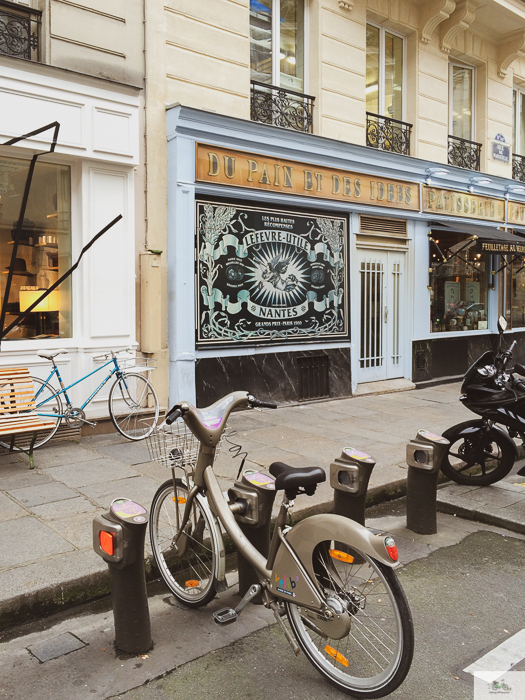 The company that makes the scooters that are now ubiquitous throughout Paris also has orange bikes that you can pick up and drop off anywhere. Download the app to start.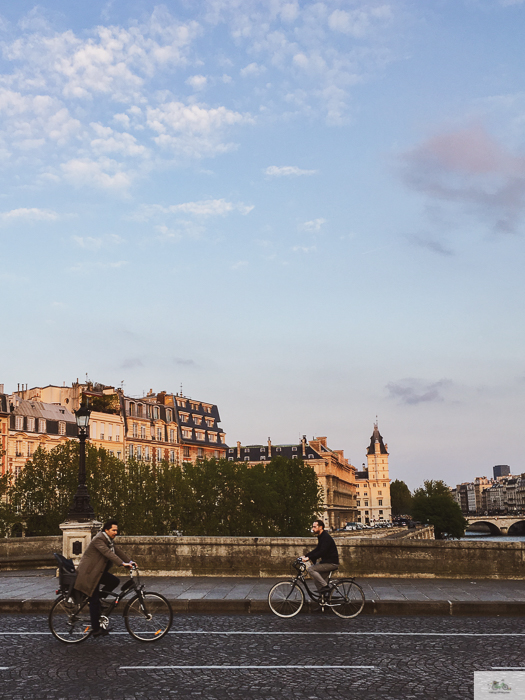 They also do bike tours!
24 Rue Edgar Faure
75015 Paris
North America Toll-Free
+1.866.614.6218
Paris Telephone
+33.1.82.88.80.96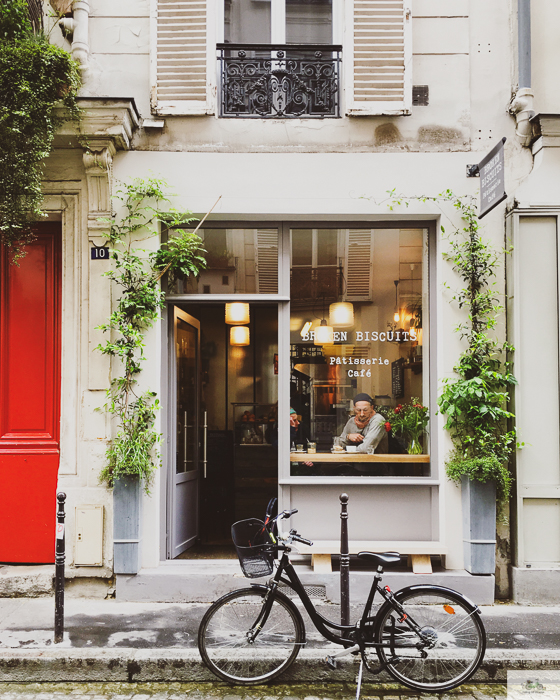 If you're for sure wanting an electric bike, this is a great option.
8 rue Lucien Sampaix
75010 Paris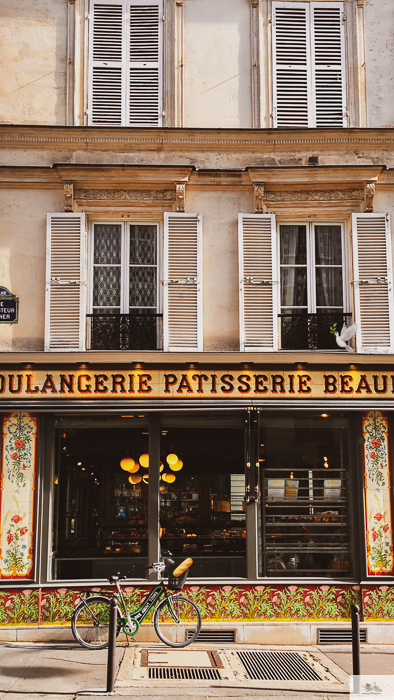 36 Rue Saint-Paul
75004 Paris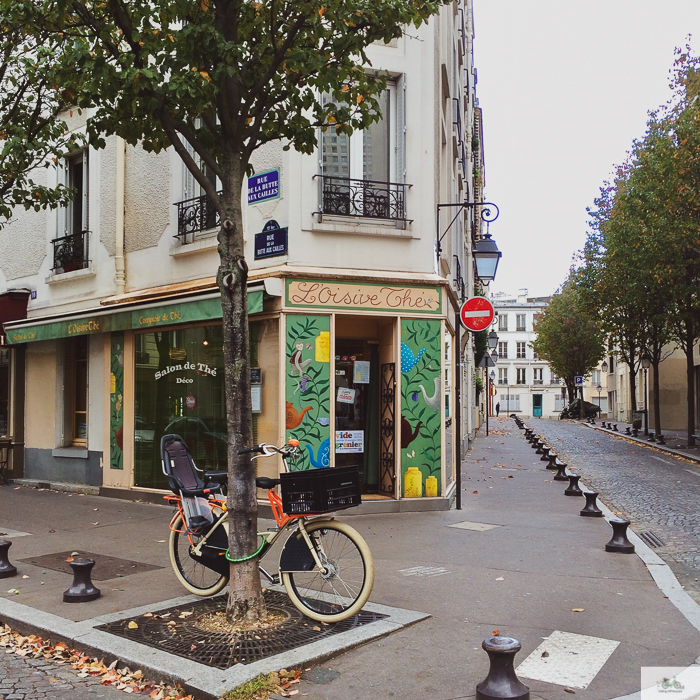 22 Rue Alphonse Baudin
75011 Paris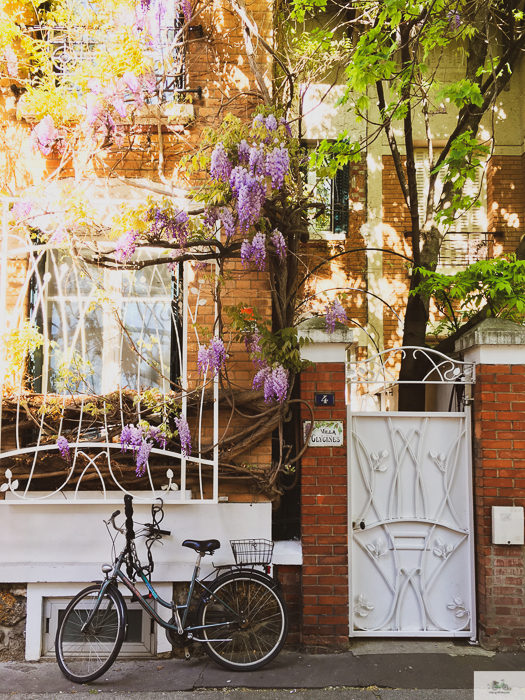 29 Rue Victor Hugo
92240 Malakoff
63 Quai de la Tournelle
75005 Paris