In the sweltering heat this summer, my boyfriend and I have survived with a mere single medium-sized fan. As if they had felt my misery from afar, in the midst of the heatwave, I received an email from the Madison Hotel inviting me to come try out their hotel. If you have ever been in 90℉+ heat with high humidity and no air conditioning, you'll appreciate how grateful I felt for the opportunity to escape the unbearably hot apartment for the chance to try out a hotel that could be of interest to my audience.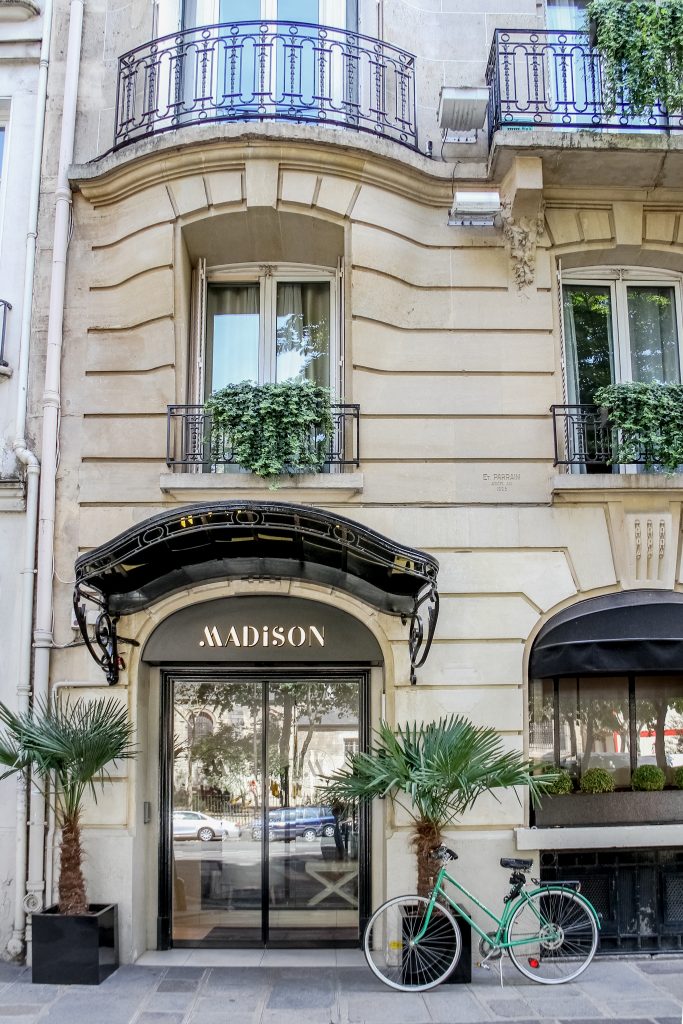 I checked in mid-afternoon and ended up skipping going to the office in order to take full advantage of the hotel's offerings. The desk in the room sat next to a window that looks out onto the Boulevard St. Germain, a view that provided much inspiration as I put the finishing touches on a work presentation.
The hotel is beautifully appointed, without being pretentious. The best part of the hotel, though? The location. With a view of St. Germain des Prés church, Les Deux Magots, and views over Parisian rooftops all the way to the Hôtel des Invalides and the Tour Eiffel, you know you're in the heart of the City of Lights.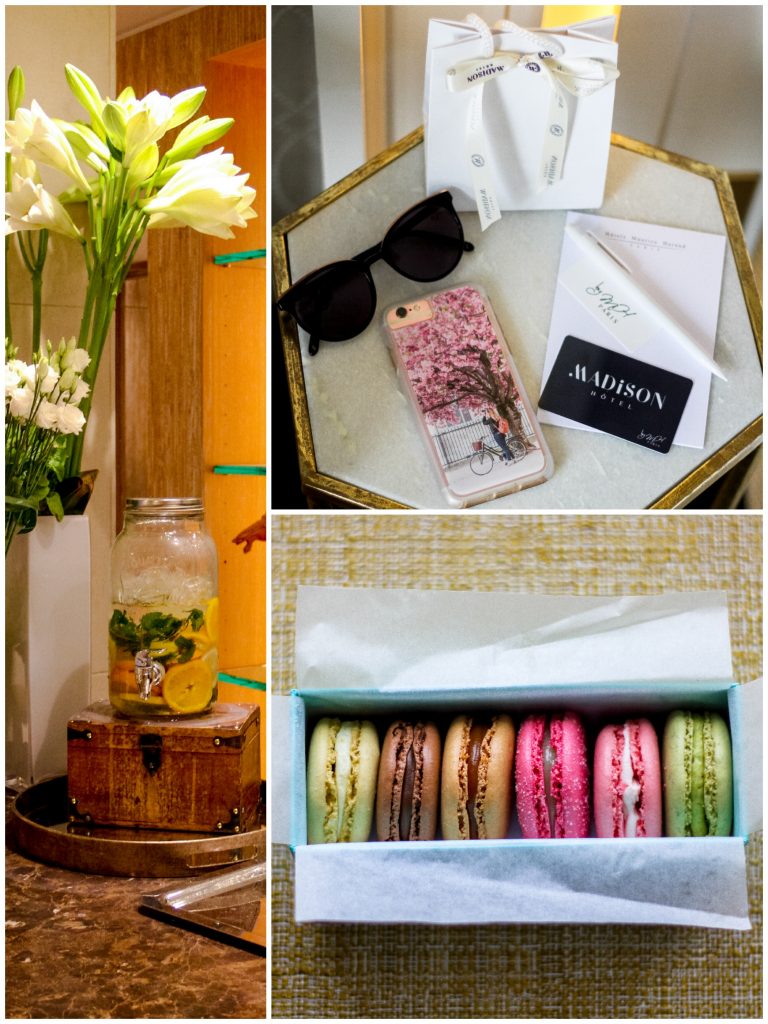 Besides a quick stop over to the nearby Ladurée, I spent most of the afternoon exploring the hotel and working from the room as a storm rolled in. Being from the Midwest, I'm always glad to experience a good thunderstorm (they're all too rare in the European cities I've lived in!), and this one was particularly welcomed given that it would mean an end – if only brief – to the intense heat we'd had for at least two weeks. I admit, I kept finding myself getting distracted from my work at that desk, as I gazed out the window at the ominous clouds and incoming rain and hail. As if it weren't magical enough to have a view over one of Paris's most iconic churches, watching the rain fall over the bustling crowds below made for a wonderfully Parisian experience.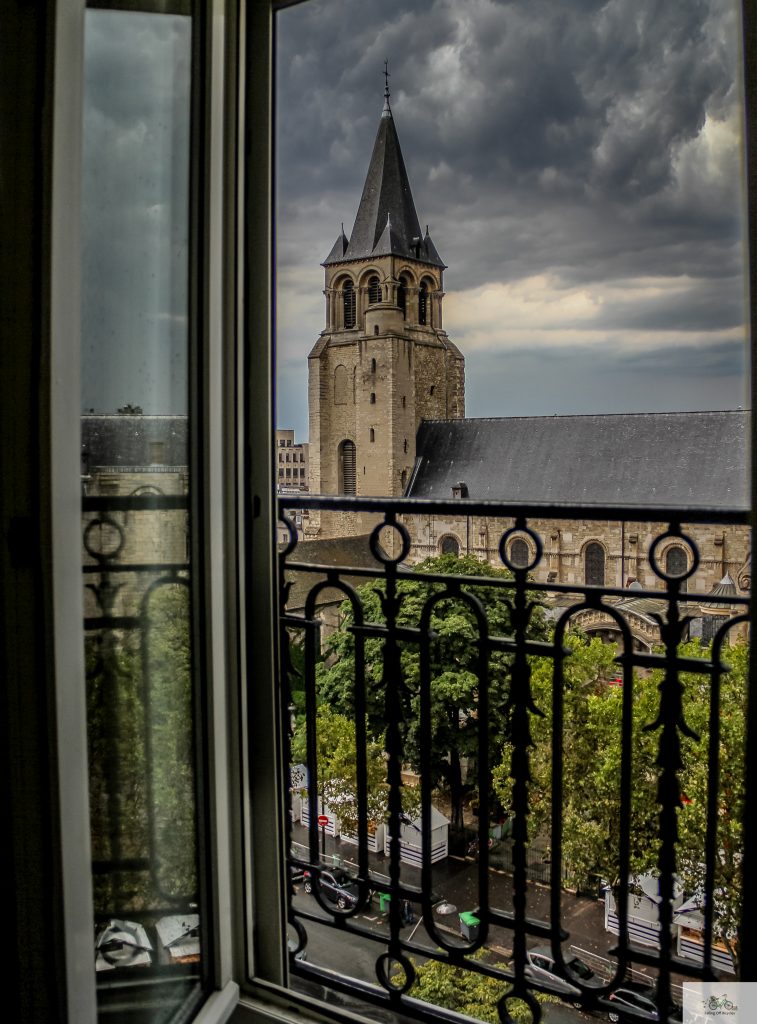 After a drink at the bar, my boyfriend eventually joined me for dinner, which we had countless options for. In any one direction from the hotel there are dozens of choices that would please any palate.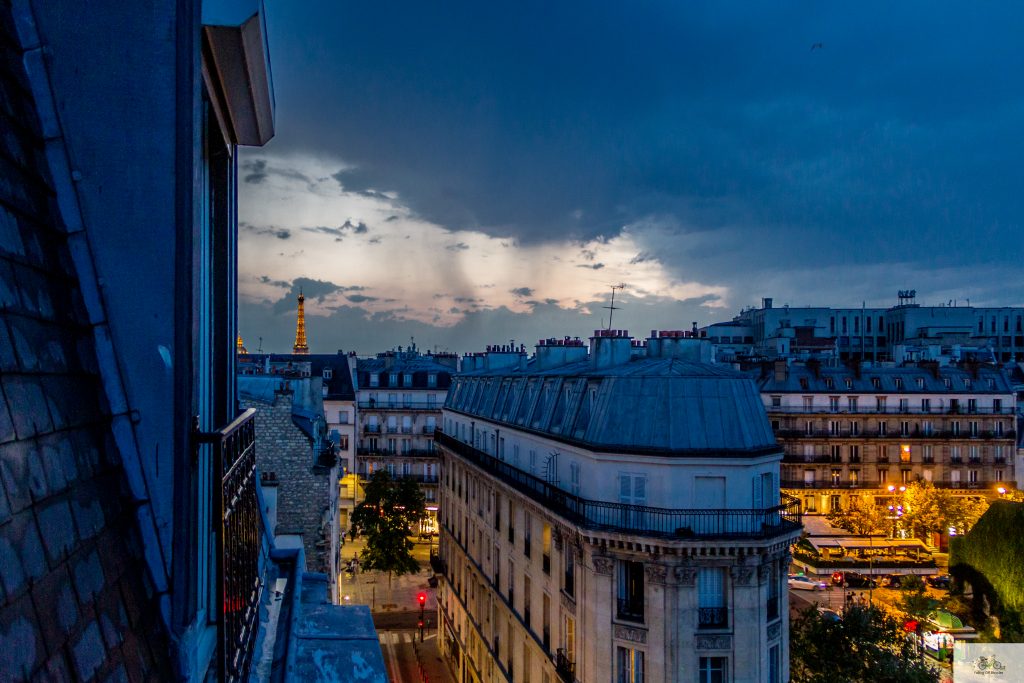 I closed out the visit taking a few more photos from the windows onto the beautiful views across the city. The next day, the city was right at my fingertips, no métro required!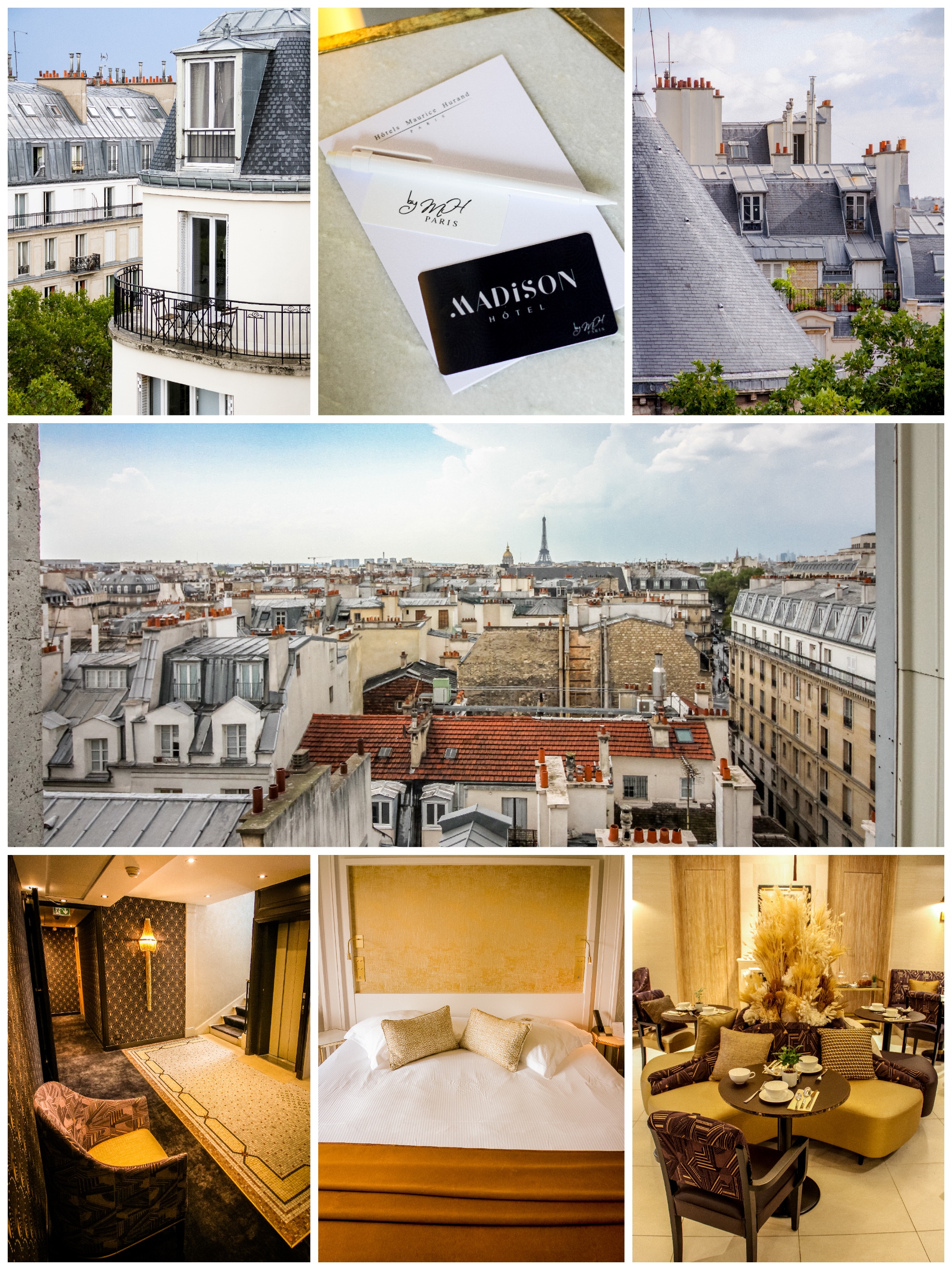 🚲 Bike tip: For the other lovers of city joyriding out there, there is a Vélib' station directly in front of the hotel, making it super easy to hop on for a ride around the neighborhood, along the Seine, or beyond.
MADISON HOTEL
143, Boulevard Saint-Germain – 75006 Paris
Tél: +33 1 40 51 60 00
This is a sponsored post. All opinions are my own.