I was recently invited to visit the beautiful Château de Vaux le Vicomte with the group @hello_france. They always do wonderful excursions and are so good about inviting different Paris Instagrammers to feature the wide variety of locations they are welcomed to visit throughout the year. I am so grateful to have been invited to this particular spot, as it was a highlight of my Christmas season. I could only show you so much on Instagram, so I'm glad to be able to show you more here and hopefully convince you to get to the Château this year or next, when I'm sure they'll do something equally spectacular.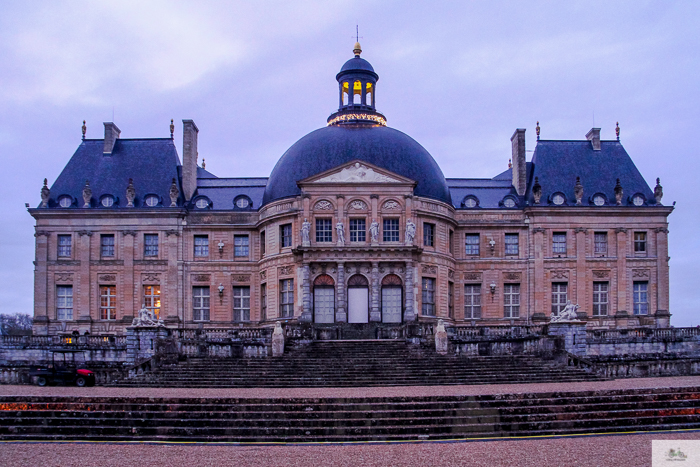 As a lover of Christmas decorations and especially Christmas trees, I have seen a lot of beautiful Christmas decor in my life, but I would easily put these Christmas displays up in the top five. The old world and classy feels were perfectly fitting for the location.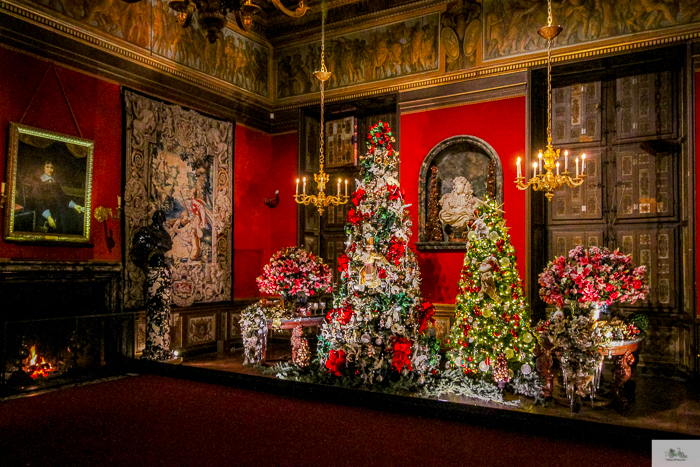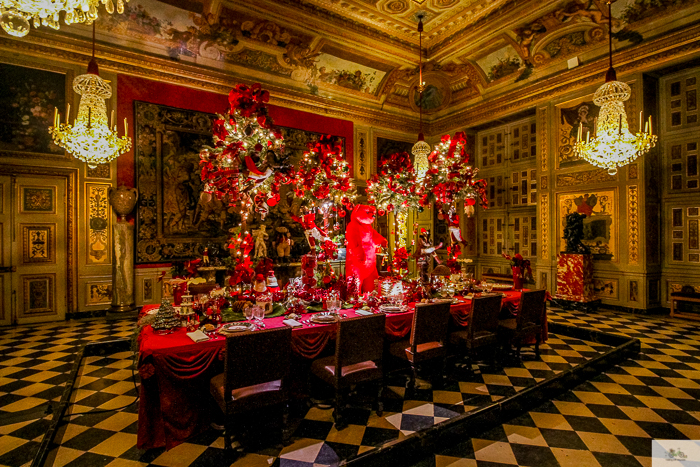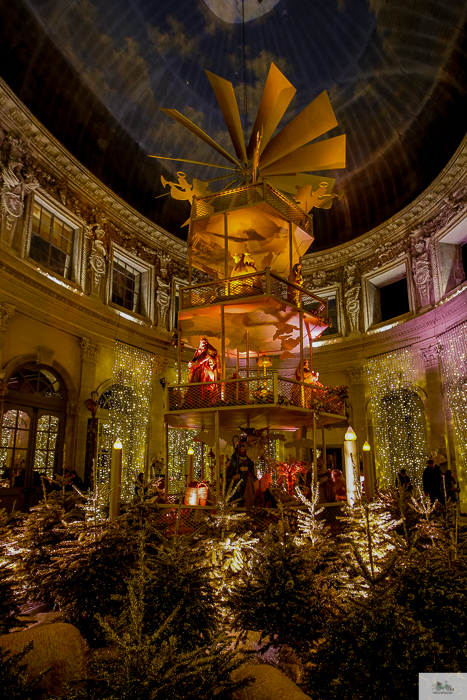 The inside was spectacular, but I also love the light show they did on the back façade of the château. I have seen several of these light shows across France over the last couple of years (including on Notre Dame), and they are just, well… spectacular. I am amazed by the creativity and attention to detail in the design and story (they are narrated). Bravo to those behind this show.
Want to see video and more images from this magical visit? Click here for the IG highlights and don't forget to follow me on Instagram.
🎄🎄🎄
Château de Vaux-le-Vicomte
77950 Maincy
Tél : +33 (0)1.64.14.41.90
Email : chateau@vaux-le-vicomte.com
Prepare your visit to the Château (from the official website)
How to reach Vaux-le-Vicomte by public transport:
From Paris Gare de l'Est, take the direct train Line P (in the direction of Provins)
Get off at the Verneuil l'Etang train station (direct trains every 60 minutes, travel time 35 minutes)
There is a "Châteaubus" shuttle to pick you up from the Verneuil l'Etang train station to the Château de Vaux-le-Vicomte.
What you must know:
Buying your tickets online in advance is highly recommended.
You can purchase your tickets on board with the driver with credit card or cash.
The access to the shuttle is not recommended for people with reduced mobility.
Consult this webpage a few days before and the day before your venue: if train strikes or perturbations occur, we will update the schedule and useful information.
Consult the schedule and prices before organizing your trip.
All images are © Julia Willard and may not be used without express written permission. Click any image in this series to be taken to my photography shop. Don't see the one you want? Just email me!