As I've wandered through Paris recently, it occurred to me that when I hear of people coming to Paris for a visit, it's rarely at Christmas time. It's not hard to understand the thought behind choosing other times of year: the weather is better, the colors are brighter, and the days are longer.
But what if I told you this season is one of the best times to come enjoy the City of Light? While I can't make a definitive statement about Paris weather – or what it will be in future winters – it's worth noting that the weather is often not that cold in December. This year alone, we've had maybe one very chilly week, then it's gone back up to around 50℉ in recent weeks. As we all know, there are plenty of great museums, theaters, and cafés to duck into when the weather gets to be too chilly, so there's no reason to let cold weather be a deterrent when planning a trip here.
Still, before I lived in Paris, I had never made a point to come at this time of year, so I felt I needed to experience this season as a tourist. I made a booking at a hotel in a desirable part of the city, then investigated what festive things there are to see and do nearby. It turns out, there's loads to do and now with the added bonus of sparking lights everywhere.
Where to stay:
One of the most important things to know before booking a hotel at this time of year in my opinion is whether or not it's decorated for Christmas. If you've left your own Christmas tree during this season, it only seems right that there would be something beautiful and festive waiting for you at your hotel. If the space you're spending a few special days doesn't ooze of holiday spirit, then what's the point?? 🎄
My choice for my one night-stay in the 6th arrondissement was
Hotel de Buci
, a hotel I've passed many times because of it's excellent location. Just around the corner from the Église St. Germain des Prés and a few minutes from St. Sulpice church, the 24-room/suite hotel is one of the best-located boutique hotels in the city. It's close to bustling streets, yet the hotel itself is quiet and charming… even discreet. Inner rooms are positively silent, but street-facing rooms provide a unique view onto Parisian life. The view from the upper floors is just marvelous. If you can splurge, I say go for a street-facing suite on a high floor. When you go to the window, you'll see why.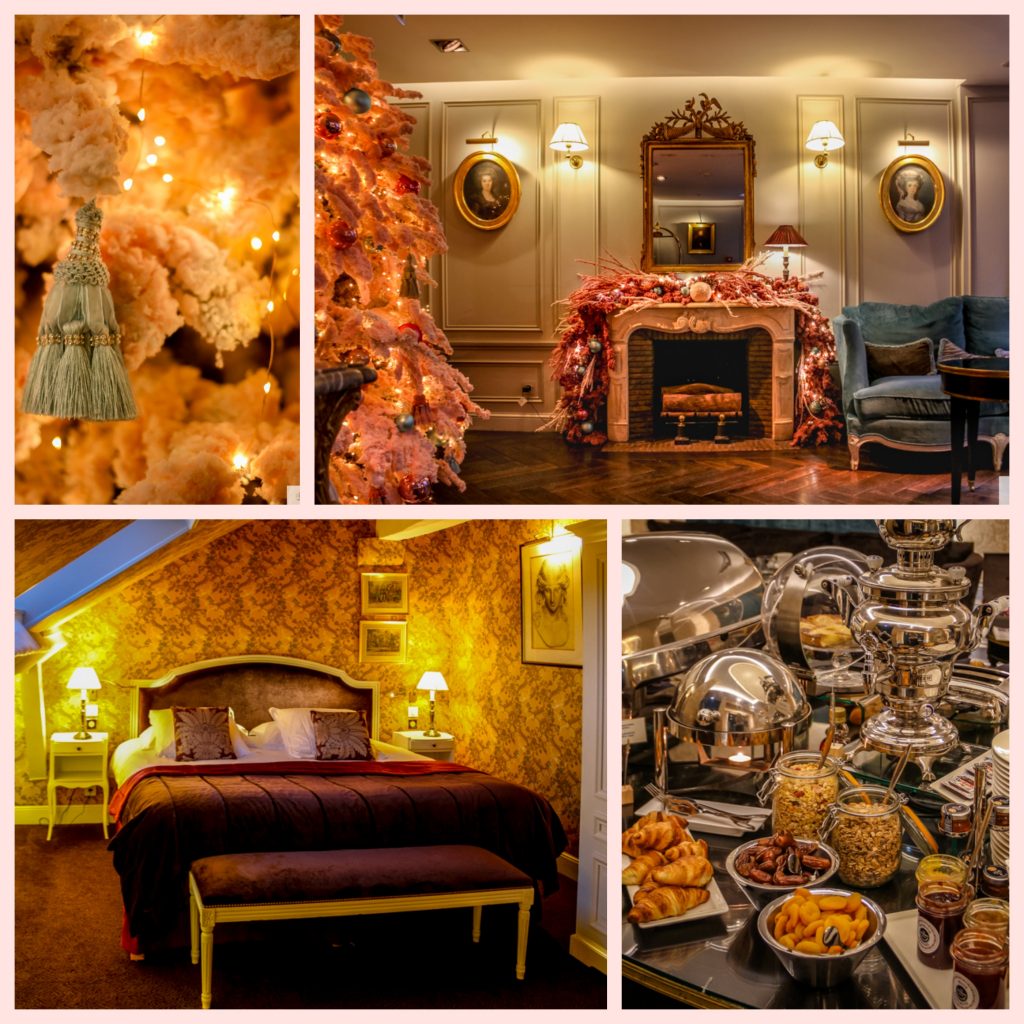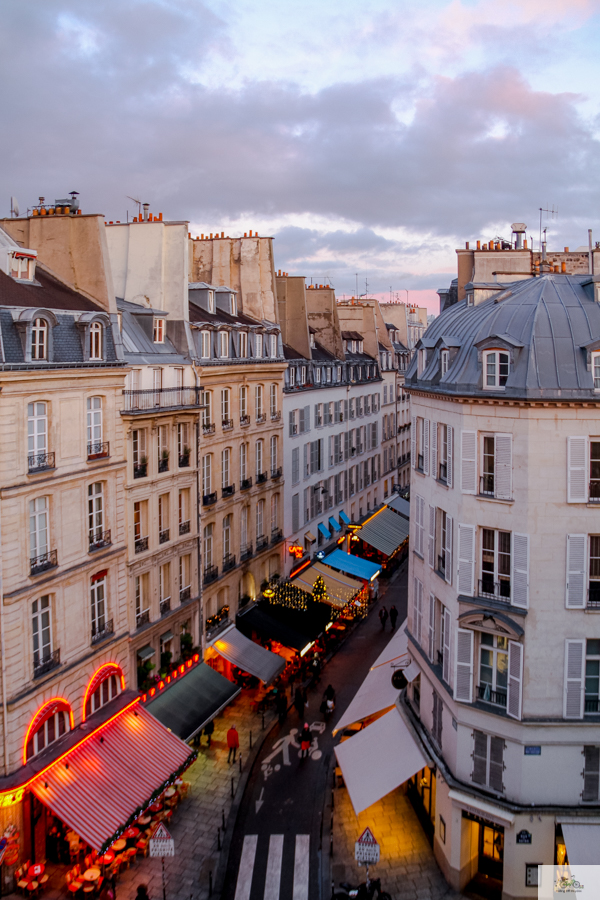 Hôtel de Buci
22, rue de Buci
75006 Paris France
Tel : +33 1 55 42 74 74
Email: info@buci-hotel.com
What to do:
There are several marchés de Noël across Paris (so many in fact, that later in the week I went to some others I never had heard about before).  The most notable ones within walking distance of St. Germain des Prés are the one next to the St. Germain des Prés church, itself, as well as the one in the Tuileries Garden. From Hôtel de Buci, you can take a short stroll across the Seine to visit the Louvre, then make your way to the marché de Noël. You can't miss it; the Ferris Wheel and other rides beckon you over.
Marché de Noël – Jardin des Tuileries
A friend told me this one is meant to be a sort-of replacement for the Christmas market they all-but-banned last year along the Champs Elysées. I must say, though, this one was possibly my favorite Christmas market I've ever been to in France. It is charming, festive, has a variety of food and products for sale, and the quality of the products is better than I remember seeing along the Champs Elysées. Best of all, there are lots of activities for children including bumper cars and ice skating. ⛸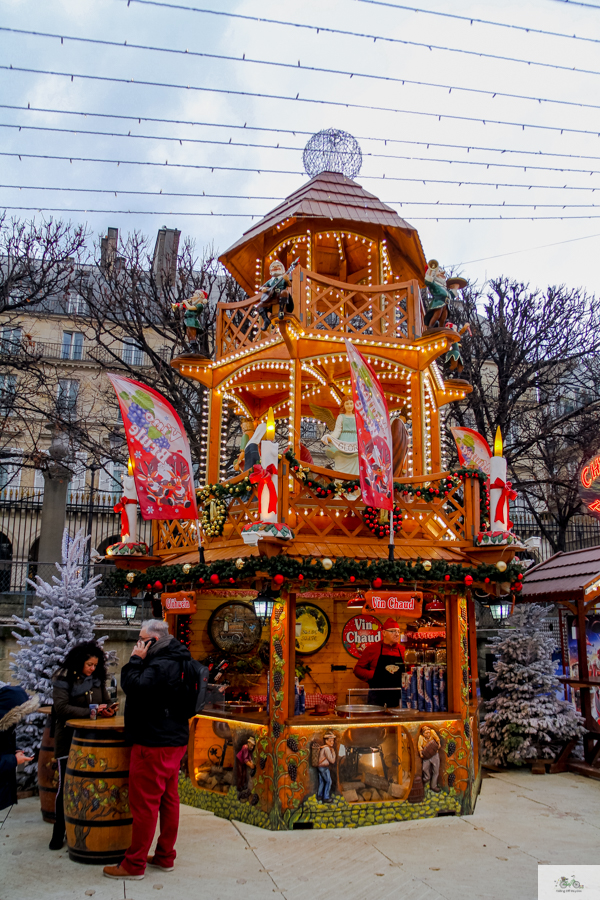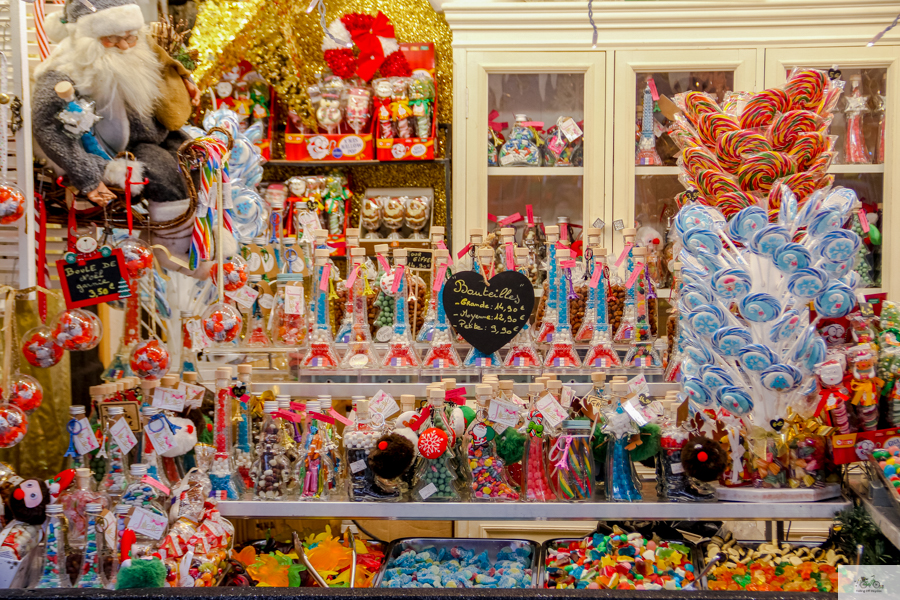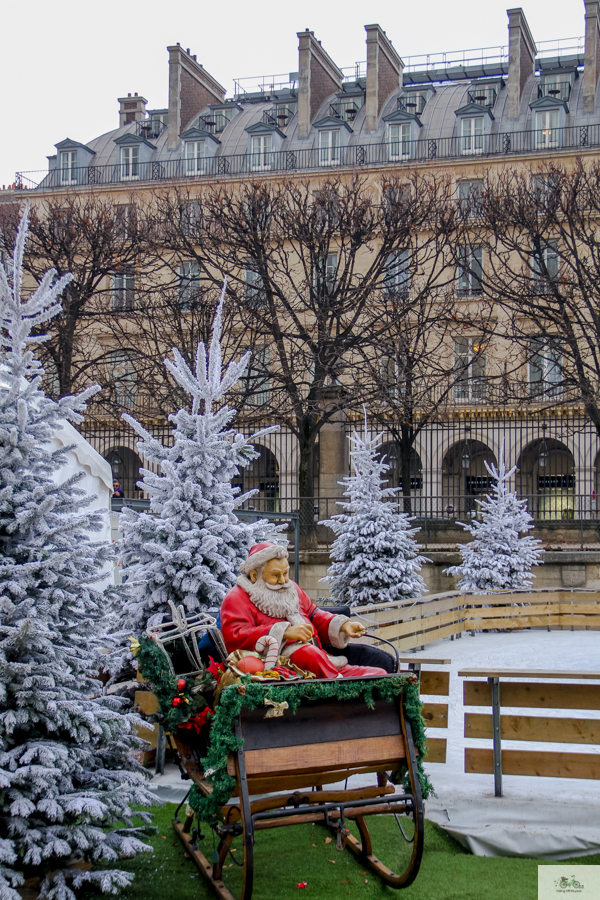 St. Germain Marché de Noël
Don't miss the marché de Noël St. Germain, which is just minutes away from a small but charming Christmas market. The booths carry everything from jewelry to lavender-scented sachets, to hand-carved wooden bowls. And of course there are typical goodies like crêpes, waffles, and hot mulled wine, too. 🍷
A musical concert
One of the greatest experiences to give yourself in Paris, is to see a musical performance of some type. Whether it be jazz in a club, attendance of an opera, or less-known band playing down in a seedy cave, musical performances are a special part of the Parisian entertainment landscape. My personal favorite, however, is to see a performance by a string quartet or a small ensemble playing in one of the famous Parisian churches, such as Sainte Chapelle or St. Germain des Prés. It is nothing short of magical to be surrounded by such beauty while soaking in a classical masterpiece.
Visit Notre Dame Cathedral
An easy and pleasant walk from hotel, it's always something to see Notre Dame. The Christmas tree outside and the nativity scene and advent wreath inside make it especially festive this time of year.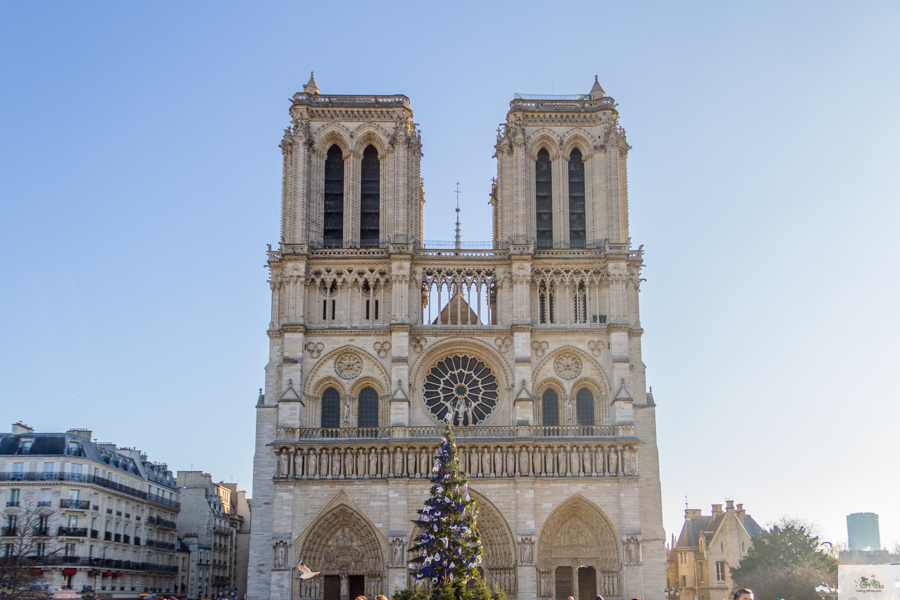 Where to eat:
One of the many wonderful things about the St. Germain neighborhood is the restaurant selection. Boulevard St. Germain has many great options (including a couple of Paris classics!), but it's the side streets that have some of the most charming gems. Have the hotel reserve a table for you or just wander down a street like rue de Buci and take your pick.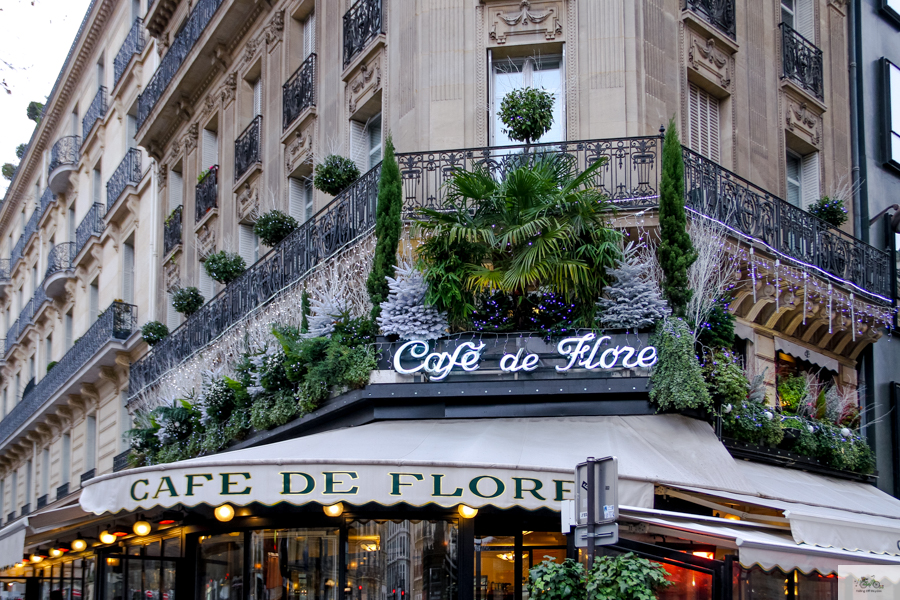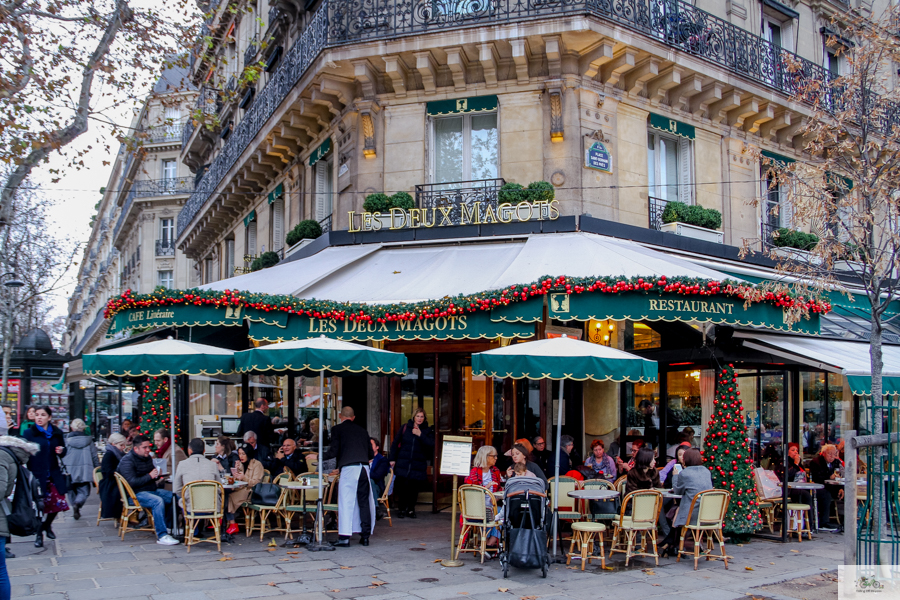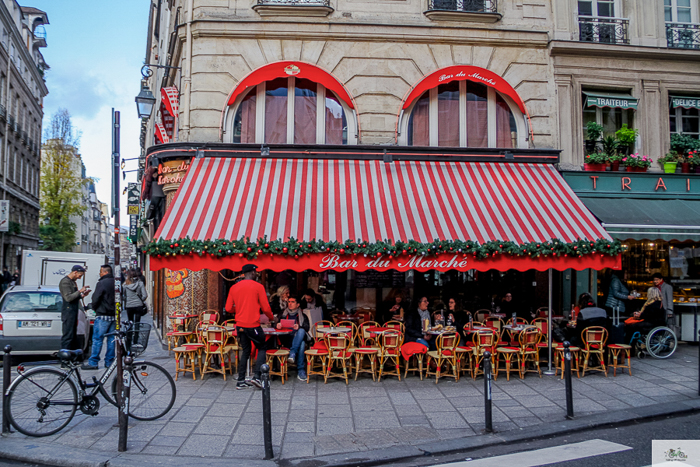 As is true at any time of the year, Paris has countless activities and restaurants to keep people entertained and fed. But there's a special kind of magic about the city at this time of year… for some a season of twinkle lights, and for others a season of hope.
⚜︎ Traveler tip: There are many Vélib' stations around the neighborhood, and there's even more to see if you're willing to hop on a bike and explore.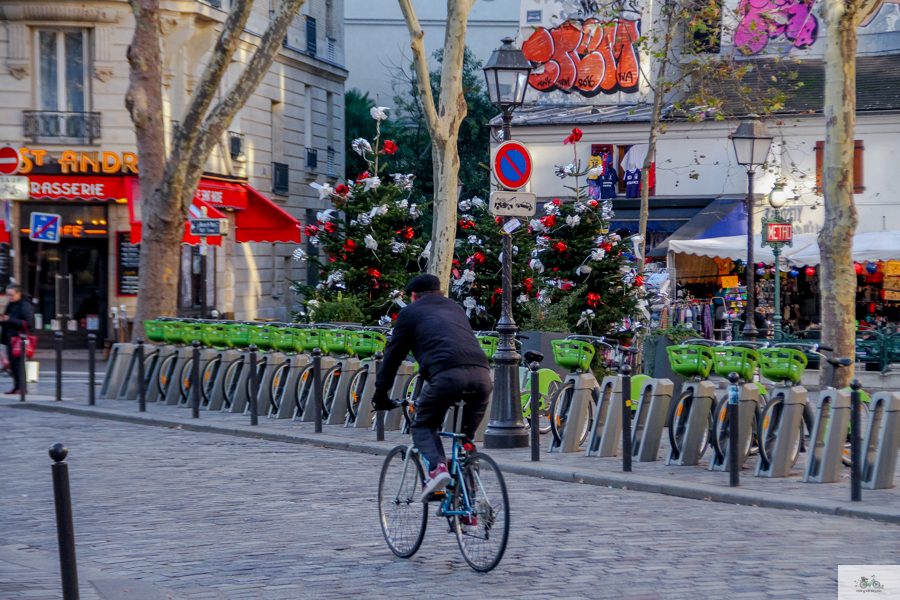 Accommodations in this post were gifted. All opinions are my own. Photos may not be used without permission.