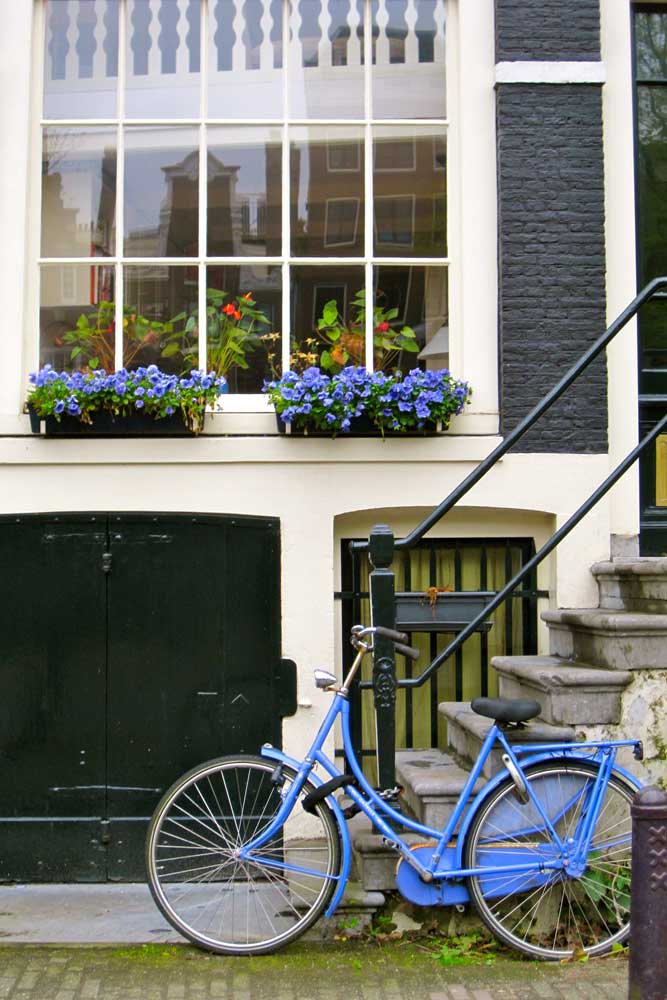 After a solid week of rain, I came upon this dark periwinkle bicycle in the Jordaan. It was so perfect how the paint matched the flowers in the window boxes, and even complemented the color of the building.
Pricing information:
To purchase this piece of art, please click the link just below the image for sizing and format options.