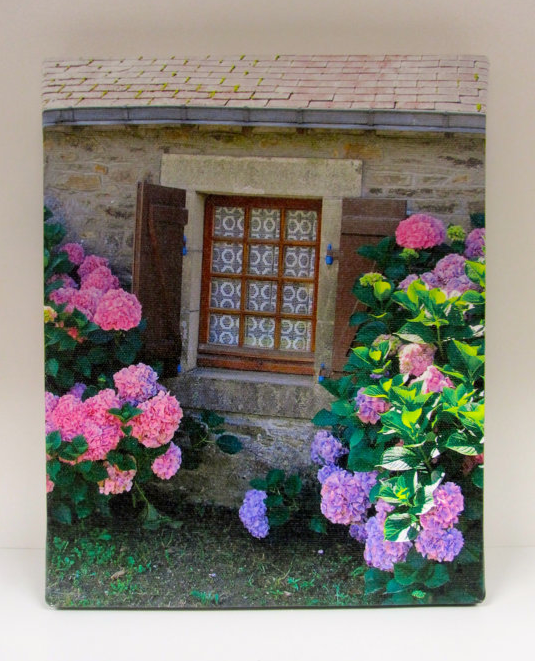 Falling Off Bicycles photograph on matte wrapped canvas
Taken in Brittany, France
I took this in the summer during a trip to Bretagne, France. Summers in Brittany mean hydrangeas everywhere! I couldn't get enough shots of them! This particular one is a cottage I came across during a walk.
Looks great on an easel or hanging on a wall.
Size: 8×10 wrapped canvas with 3/4″ deep frame
Comes with tooth hook for easy hanging