My second stop on the Heritage Days weekend was Paris's city hall, the Hôtel de Ville. I had been in it once before a few years ago for a photography exhibition but only into the exhibition space and never to any of the incredibly beautiful rooms. This was also a highly desirable spot to visit this weekend, so I was fearful of another long line. But once again, the line was manageable and moved rather quickly.
If you've ever wandered through central Paris, there's a very high chance you've passed this building but perhaps not known what it is. It now houses the Paris Tourism Office, but that and the exhibition space are the only parts that are open to the public the rest of the year. The building has a beautiful façade and sits just north of the Seine in the 4th arrondissement.
Although you can't tell from the exterior, the building was built in stages due to fires and the building enlarged over the centuries. Indeed the initial construction was begun in 1535!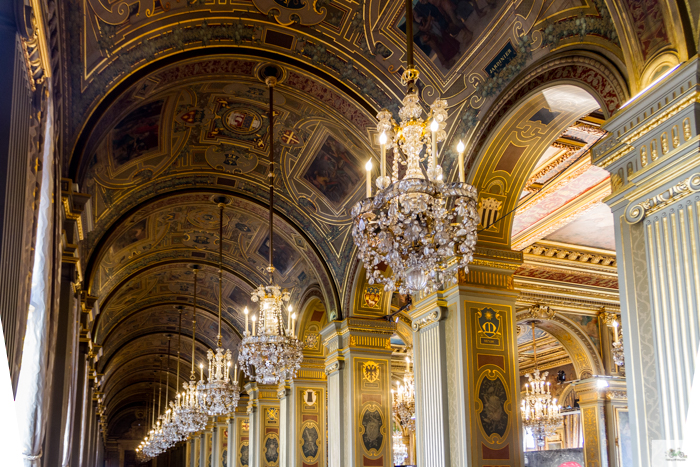 There's no time wasted on the tour through this special monument, where all major decisions about the city of Paris are made. The tour is extensive with beautiful views over the Seine from so many of the rooms. I probably took as many photos looking out the windows as I did inside. You can even see Notre Dame from some of the windows.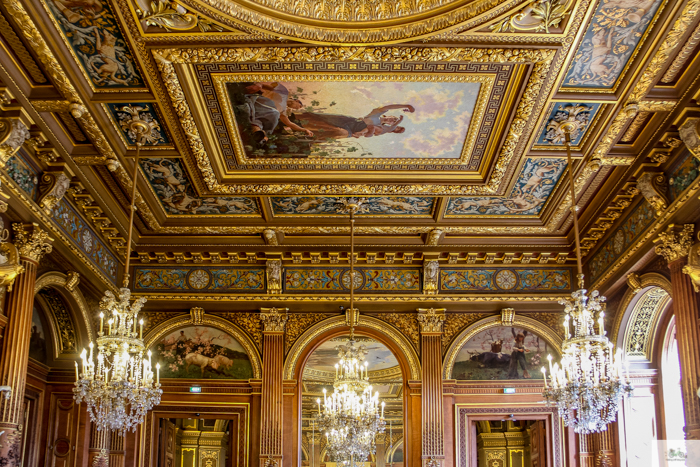 Throughout the building, the rich history of the monument can be felt. As with seemingly every other major French monument, homage is paid to all aspects of French life through beautiful frescos and nearly every room we had access to had spectacular ceilings, artful mouldings, and bright light coming through massive windows.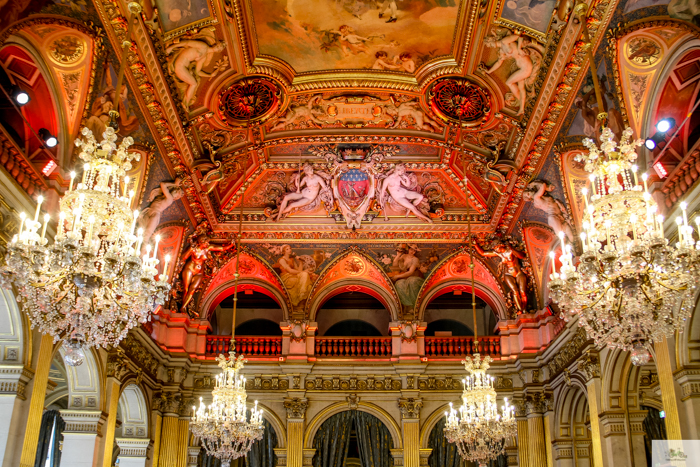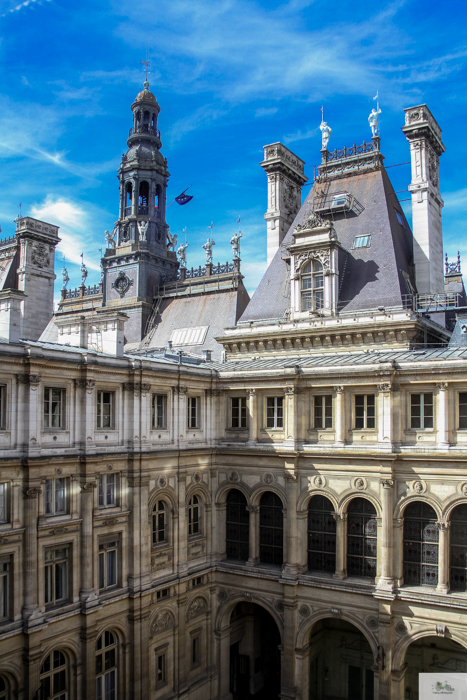 Be sure to come here if you're ever in Paris for Heritage Days. It's really worth the visit for the history lessons and the photos.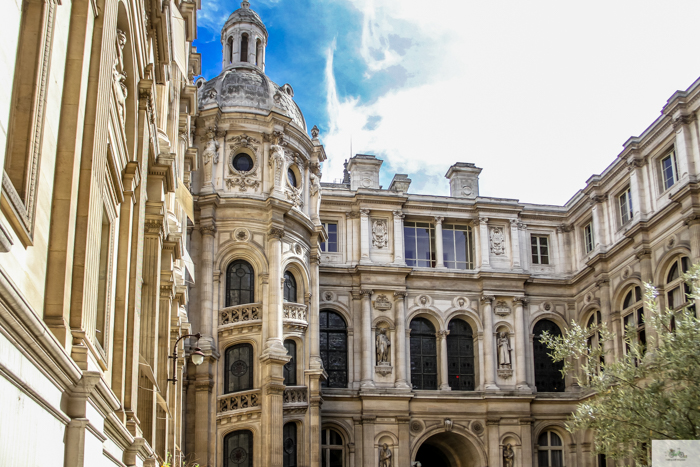 Read about the rest of my Journées du Patrimoine weekend here.
---
ⓒ Photos may not be used without permission.