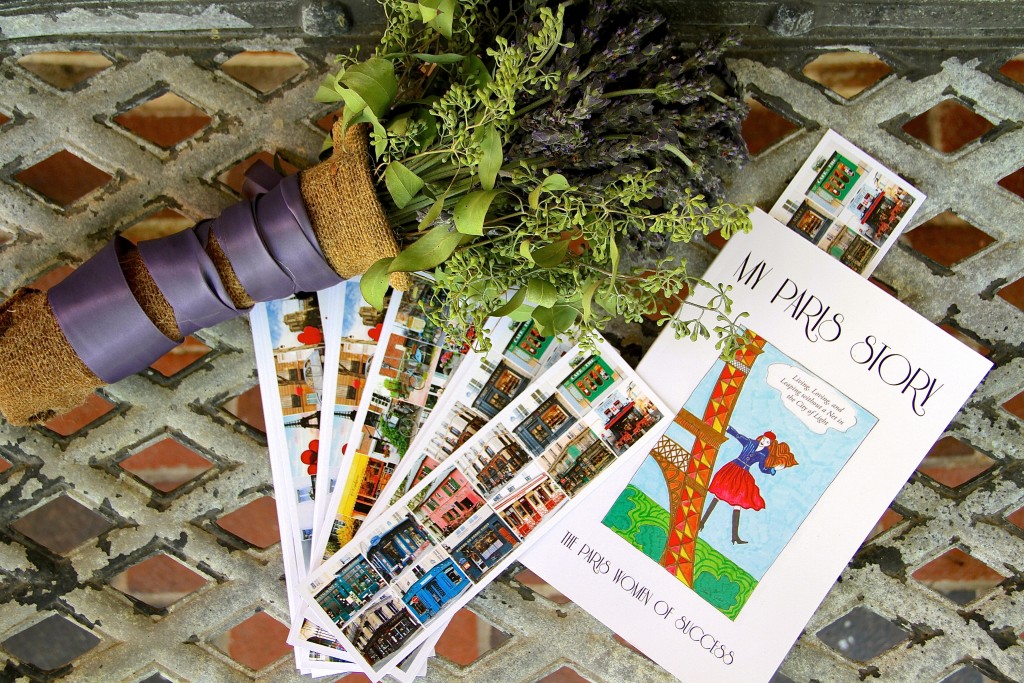 In 2014, I had the privilege of co-authoring My Paris Story – Living, Loving and Leaping without a net, with 21 other inspiring women. I have my own stock and would be happy to send you a copy. I will also sign your book, if you like.
Pricing information:
$12.99 per book + 1 complimentary bookmark, if ordered from me (+ $3.50 shipping for USA)
Bookmark options: Red balloons in Paris, Storefronts in Paris and Amsterdam, Bicycles in Paris and Amsterdam
Order directly from my etsy shop here.
You've sung the tunes in your head, you've seen it come alive in films, you've often dreamed about it. Now the time has come to read the real stories from real women who took the leap to transform their lives in the most dreamed about city in the world. My Paris Story is the much-anticipated anthology that combines the stories of twenty-two authors from around the globe who have made their dreams come true. It is the result of harnessing the extraordinary creative energy of an exuberant, passionate, and motivated group of women who actually did pick up everything and take the leap to follow their hearts' desires in the City of Light. Transforming their lives with real purpose, lofty goals, and a good dose of dreams, each author shares her secrets, challenges, exhilarations, disappointments, and victories of living, loving, raising a family, starting a business, and succeeding as an entrepreneur and businesswoman in the magical city of Paris.