For all you fellow flower hunters, I've got an announcement for you! My friend and fellow Paris blossom photographer, Georgianna Lane, has a new book out. The concept of
Paris in Bloom
most likely predates me meeting Georgianna, but I had a front-row seat to her process of preparing the pages of the book. The book is a beautiful compilation of all that I love about flowering Paris. It features abundant florist displays and lots of lesser-known bloom locations. I think my favorite parts are where Georgianna has paired beautiful French details, such as those on ribbon or the wrought iron balconies, with stunning arrangements that she made herself or from her favorite Parisian florists. The pairing of live flowers with centuries-old details is something I had never seen done in such a compelling way before.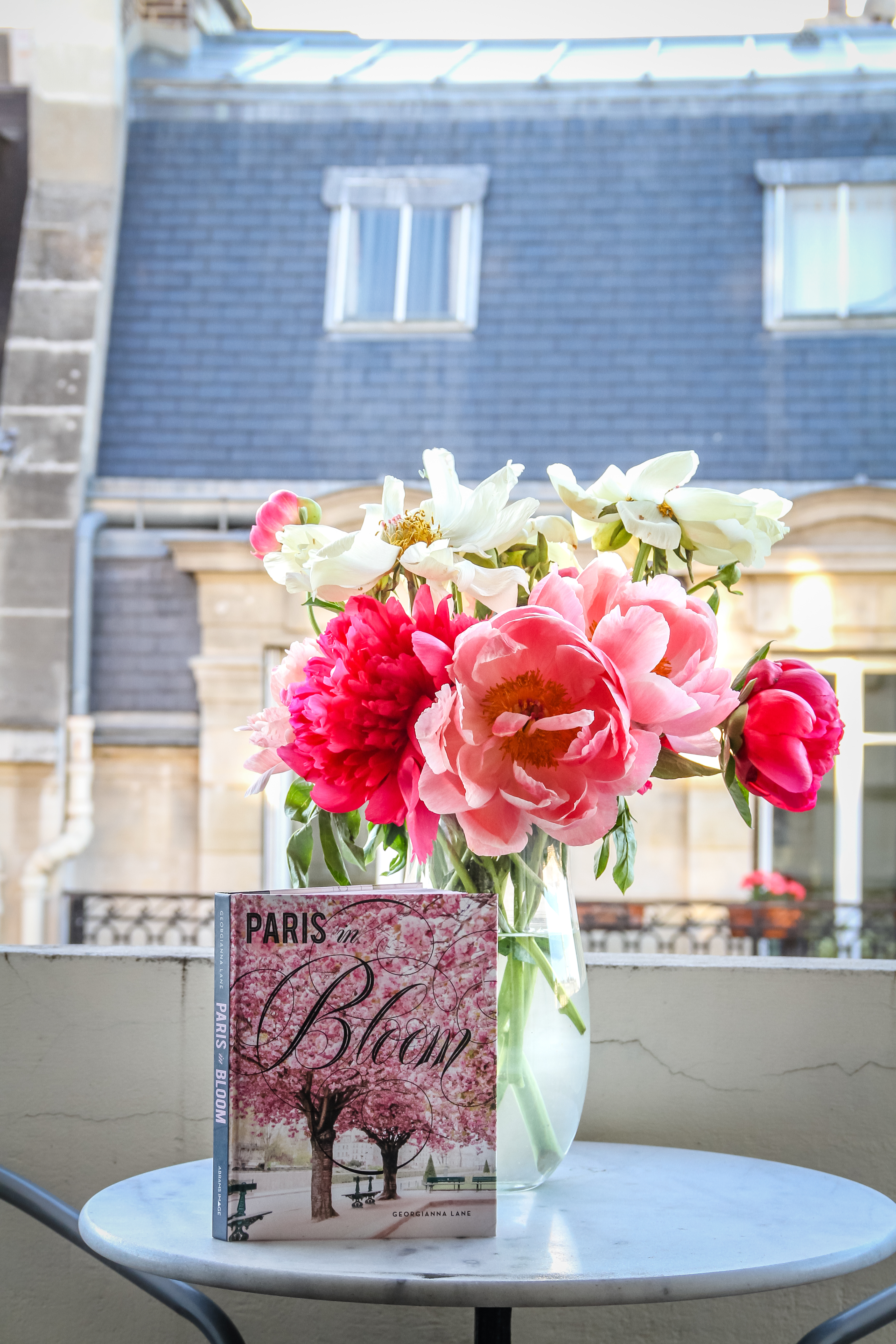 Not surprisingly, those of us who shoot Paris regularly get to know each other, whether it's because we've discovered one another on social media sites or because we've run into one another at those beautiful locations you see all over social media. Georgianna and I followed one another on Instagram and emailed for months before we finally met in person in 2015. My first impression of her was that she was incredibly generous with her knowledge of photography and I was so pleased that we clicked when we finally met over wine and hours of Paris talk.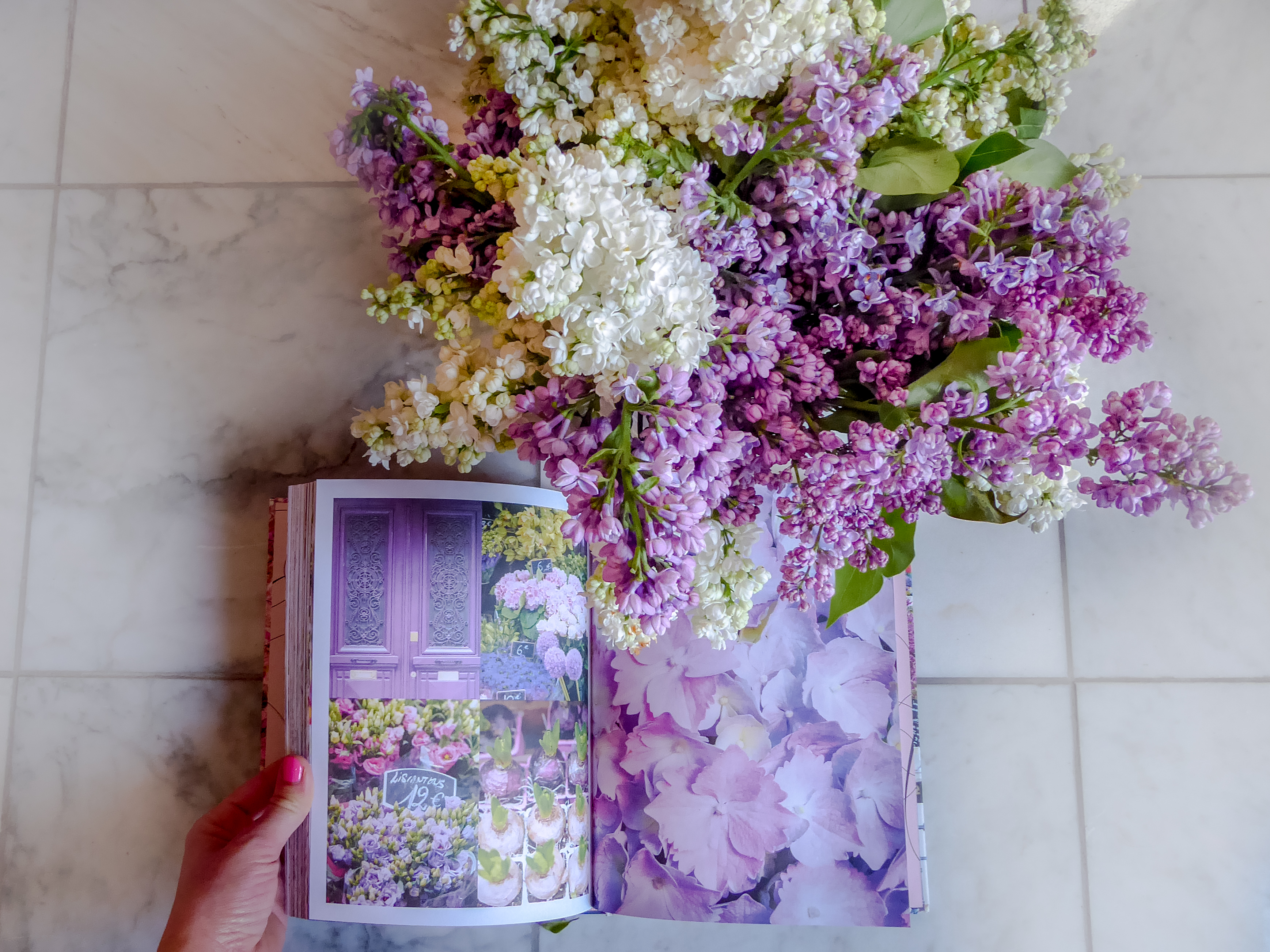 I highly recommend
Paris in Bloom
 for any lover of flowers, of Paris, or of both. If you've experienced Paris in Spring (in particular), you'll recognize many of the spots she shoots and wonder how she captured them so beautifully. If you've not had the pleasure of experiencing Paris in Spring, you'll be swept away on a glorious tour around the city leaving you want to book a trip for next March/April.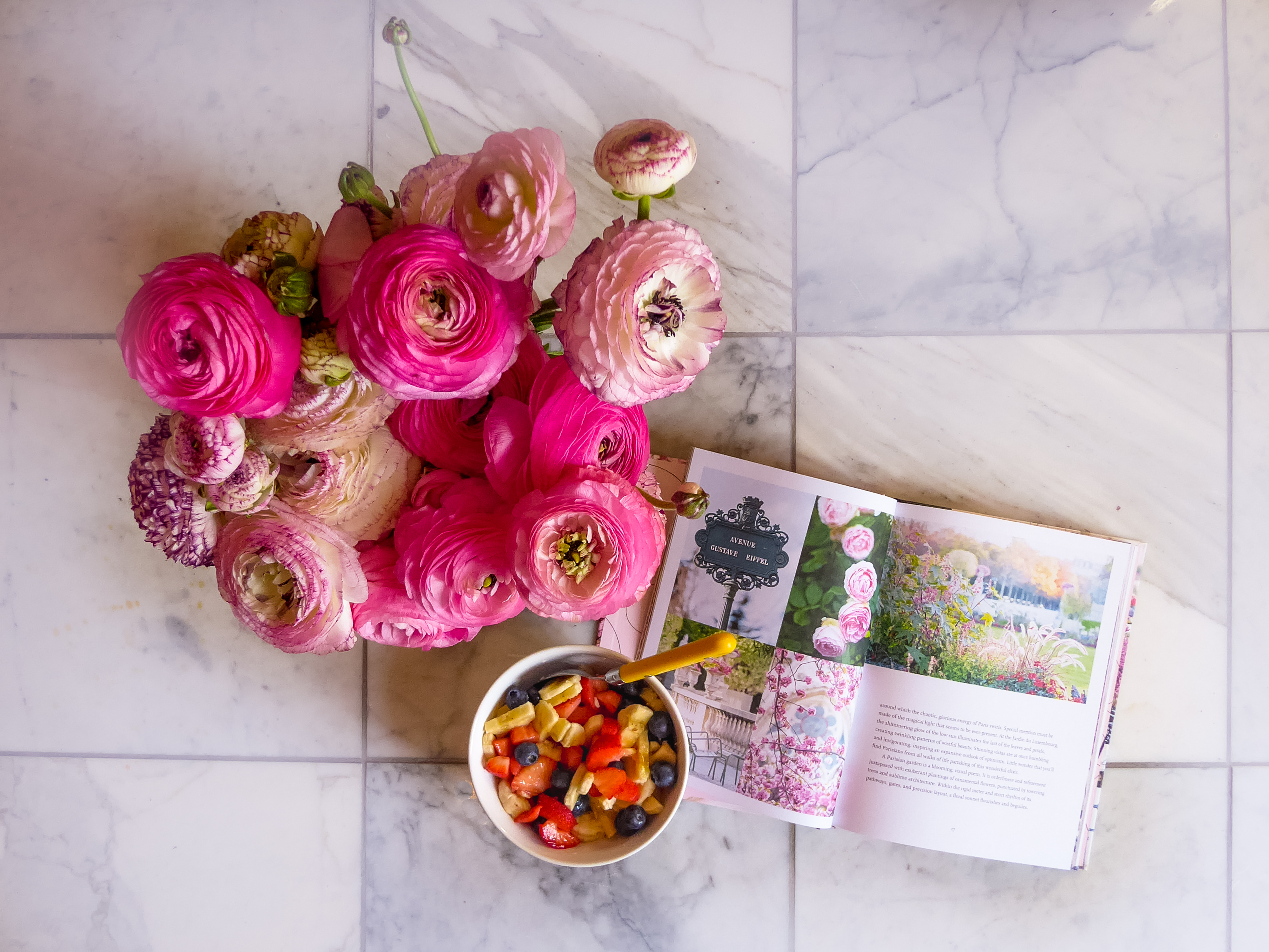 ⚜︎ Traveler's note: For those wondering when to catch Paris in bloom, my best advice to you is to be flexible. Know which flowers you want to see blooming the most – my favorite tree blooms first and is pretty much done by the time the pink blossoms make their appearance. Magnolias, tulips, lilacs, and cherry blossoms all make for a glorious month or so for colorful details across the City. In 2016, Georgianna and I photographed together the third week of April. In 2017, we met in Jardin des Plantes on March 31! A mild winter will almost definitely ensure early-April blooms.