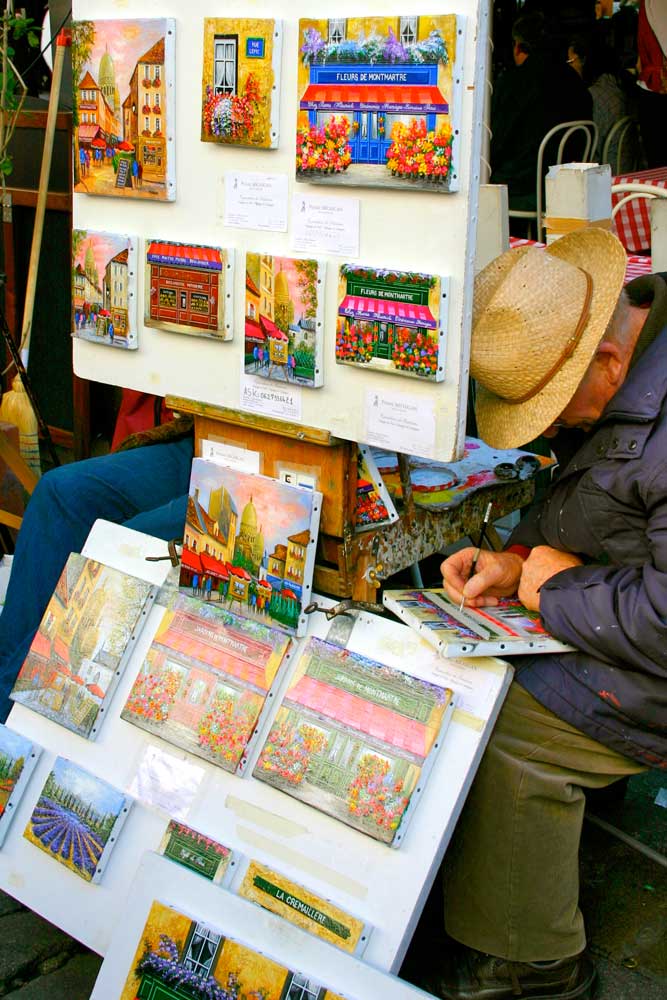 On the same day I came across those beautiful Autumn vines at Place du Tertre, I spotted this artist with his impressive portfolio of work. I caught him in the midst of another masterpiece.
Pricing information:
To purchase this piece of art, please click the link just below the image for sizing and format options.