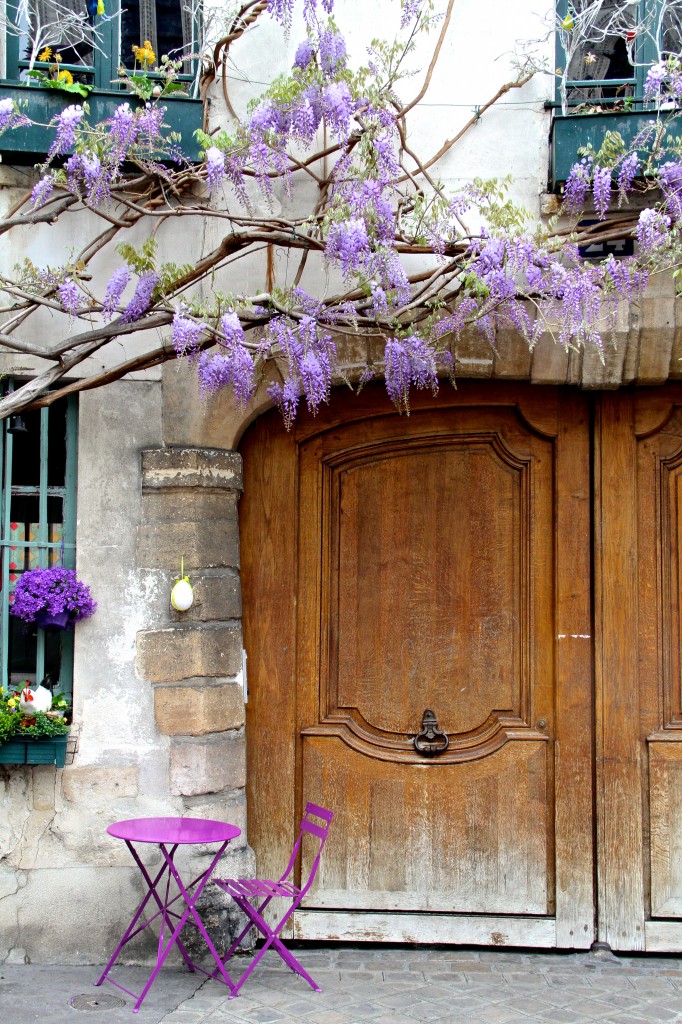 Oh, the charm of French doors and the varying café tables and chairs that stand on the Parisian sidewalks. This door on rue Chanoinesse is next door to the famous Au Vieux Paris d'Arcole, a Paris landmark that features glorious wisteria on its façade each Spring. This place is always inviting for a drink or a photo… or both!
Pricing information:
To purchase this piece of art, please click the link just below the image for sizing and format options.