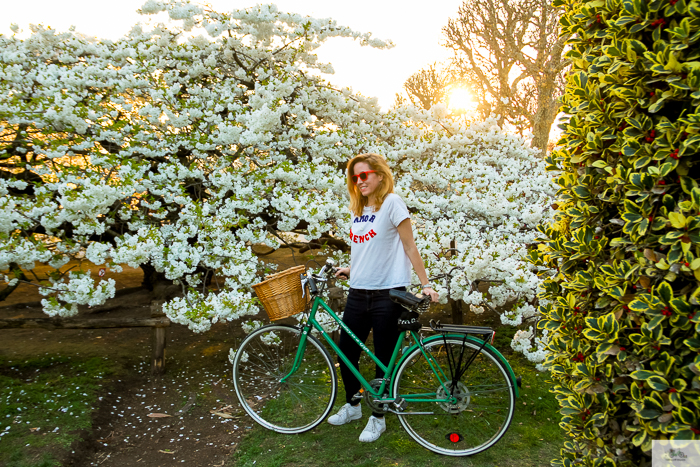 I've been busy taking photos throughout this beautiful Spring, so I thought I'd put together this post to share some of the pauses I've taken on my bike over the past couple of months just for fun. I don't go everywhere by bike – not yet anyway – but on nice days I love to take my bike around, usually with particular destinations in mind and sometimes just to joyride. Just a few years ago I was so intimidated to ride in Paris, but Mayor Hidalgo and bike-friendly groups have made a huge effort to make the city more bike friendly over the last few years, making it more and more pleasant to cycle. As always, I recommend taking a bike tour or a Vélib' when you visit Paris. There's no better way to see the city.
Enjoy this tour of Paris à vélo! 🚲 And if you're looking to purchase any of the photos and you don't see them here, just email me.
Jardin des Plantes
Southern Paris
Notre Dame Area
Wisteria
All images are © Julia Willard and may not be used without express written permission. Click any image in this series to be taken to my photography shop. Don't see the one you want? Just email me!