I've just returned from the most glorious trip to Provence, which included visits to many little towns and accommodation at two of the best places I've ever stayed. The bright colors of summer flowers are currently spotting the otherwise green and purple of Provence in summertime.
I have been wanting to show my parents Provence for as long as I can remember. I mention it often, but Provence played an important role in me falling in love with France. The charm, the colors, the sea… I have been tempted to relocate many times when the noise and chaos of Paris have gotten to me the most and Provence has always been among the considered new locations.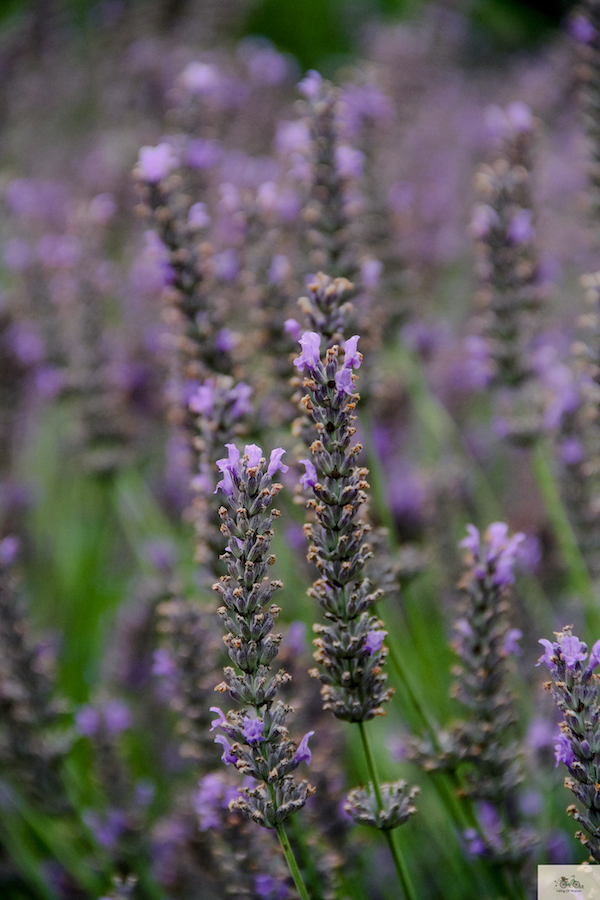 As I had been dreaming up our trip, I had envisioned a perfect French gîte with old stone walls, a swimming pool, an outdoor seating area, and charm… lots of charm. I had a very specific idea of what I wanted, while I'm pretty sure my parents' only request was that there be air conditioning. A quick look at the weather in Provence in July, and you'll see that temps can get up to 90° F, a bit too hot for many people who want a relaxing vacation during which they're not constantly exhausted from the heat. I had found a couple of sites that feature such accommodations, but none were near where we were going to be. After much more searching, I finally stumbled upon La Cour des Sens – close to Avignon, where we were arriving by train – and it checked all the boxes for our requests (and more):
✅ Air conditioning
✅ Pool
✅ Outdoor seating
✅ Old stone walls/ old feel to it
✅  Charming
And with that, it was booked.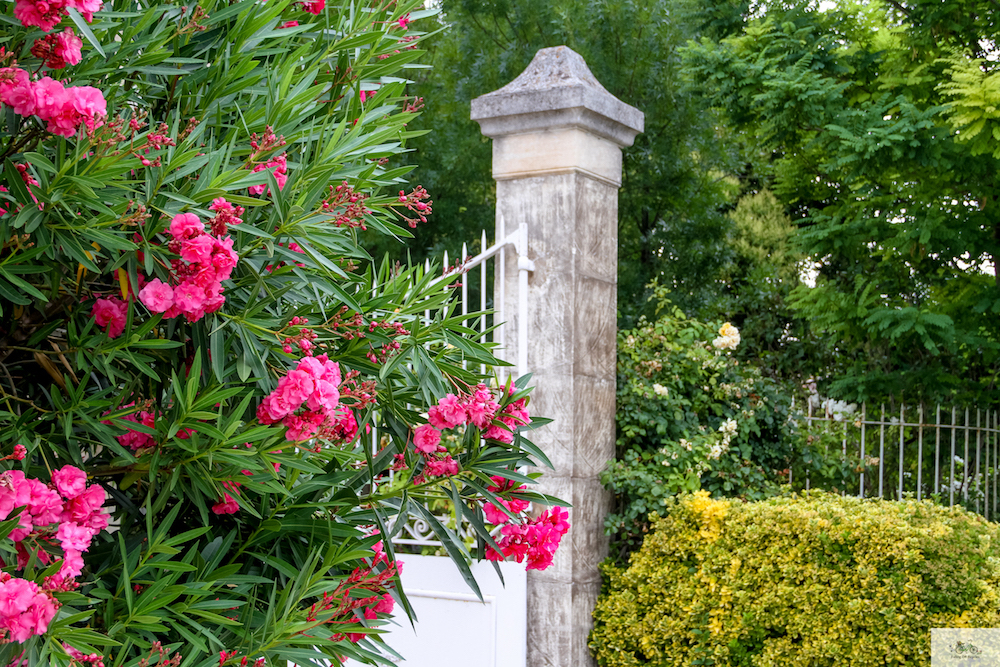 While the property feels remote, the gîte's address is in the town of Lagnes (about 40 minutes from the Avignon TGV station by car), which has its own little town center. Exploration of Provence requires a car, and some of it is much more treacherous driving than I had remembered. Be prepared for lots of hills and hairpin turns on narrow roads.
When we arrived (have your GPS fired up and be ready for the not-so-obvious driveway!), we were warmly greeted by the proprietor, Florence. She gave us a complete tour of the property, and we saw immediately that we were going to be very happy here for the next few days. She and her husband Jacques left life in Paris behind a few years ago to come to Provence and open their gîte. Apparently it isn't that easy to find a place to use for accommodation that is the perfect balance between having potential and not being a money pit. Such care was put into bringing this accommodation up to this level of luxury that it is obvious to the guests that the proprietors care deeply about the experience people have here. Guests have free access to the swimming pool, can stroll, read, wander the property as if they were chez eux.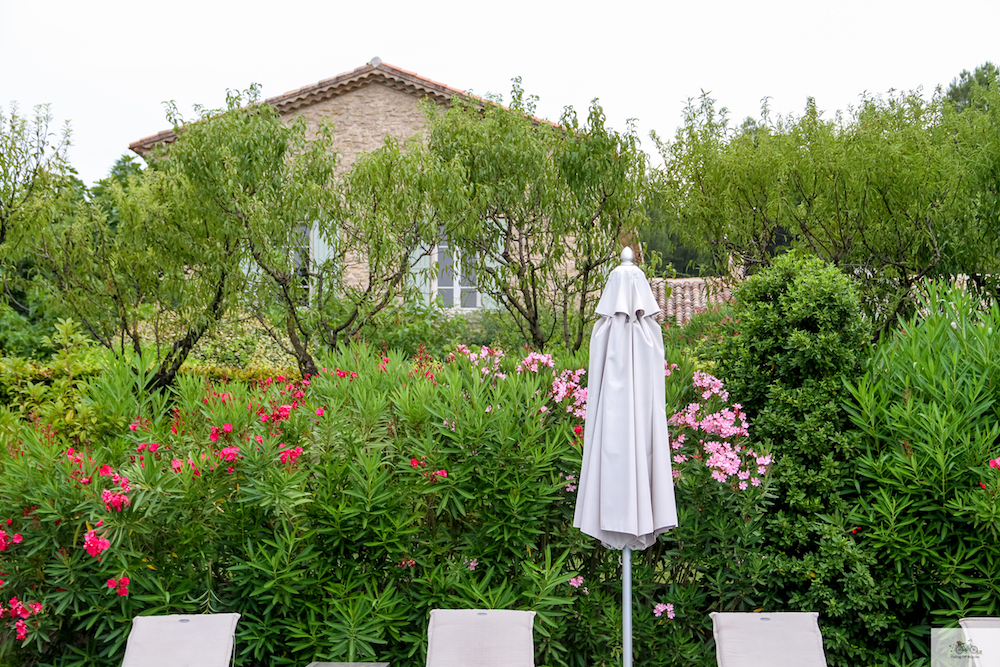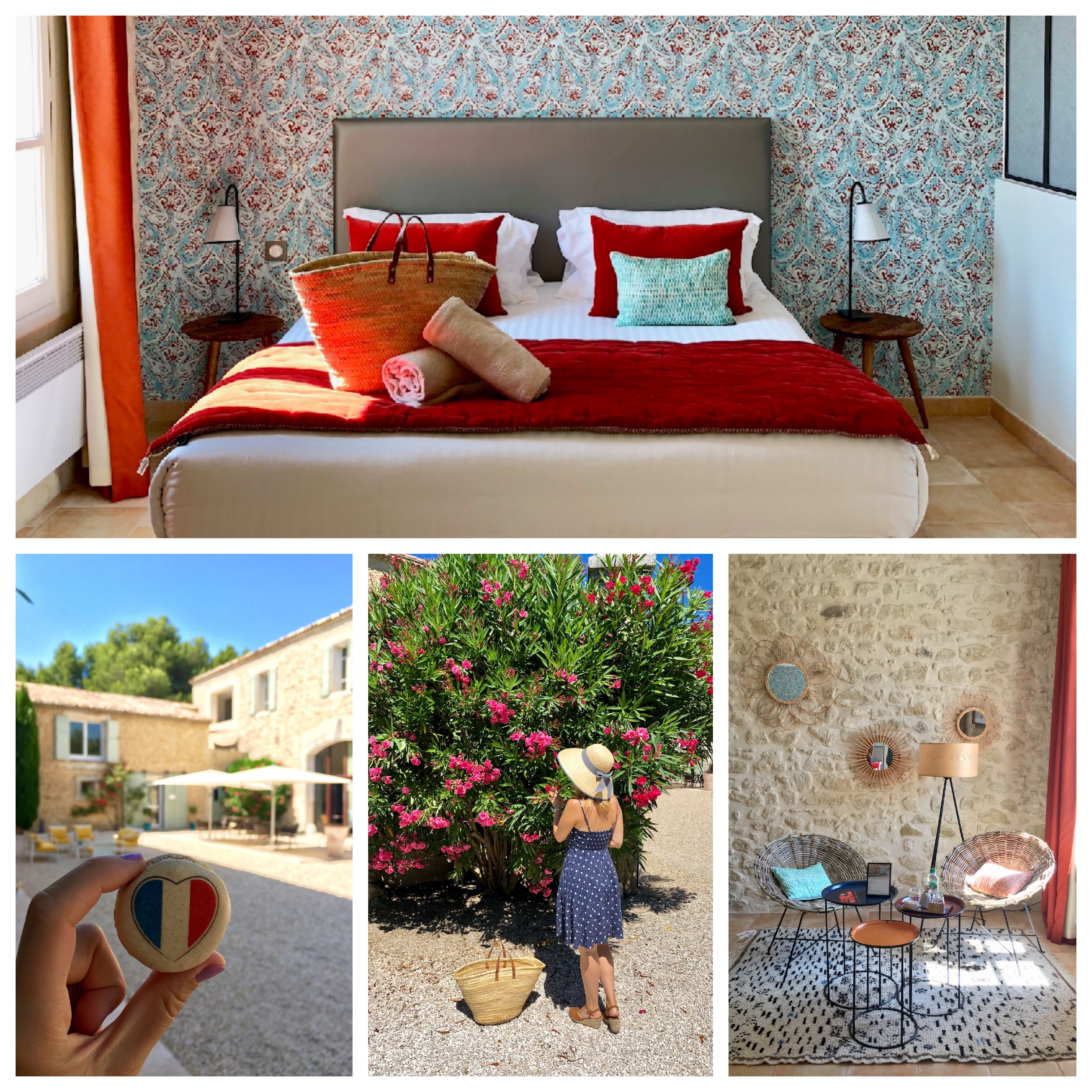 The rooms are exquisitely appointed, each with beautiful furnishings and a lovely Provençal touch. With the shutters and blackout curtains, we all slept like babies.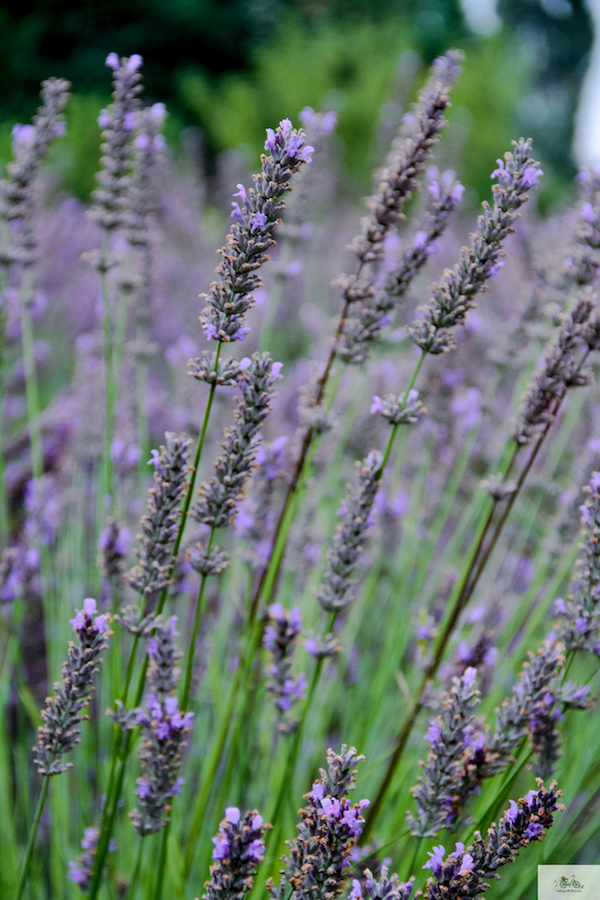 As we planned our route of villages to visits and sights to see, I discovered we were just near a Lavender Museum. On the day that it was a little bit rainy, we visited it as a perfect complement to our Provençal lavender week.
The gîte itself pays tribute to its surroundings with its very own rows and rows of lavender plants. Again, guests are welcome and encouraged to go enjoy… just watch out for the bees! 🐝
Breakfast was also a most pleasant time, when we got to interact with the other guests and feast on French pastries, fresh bread, and local fresh fruit. There were also a variety of confitures (jams) made by local artisans that were a lovely French touch.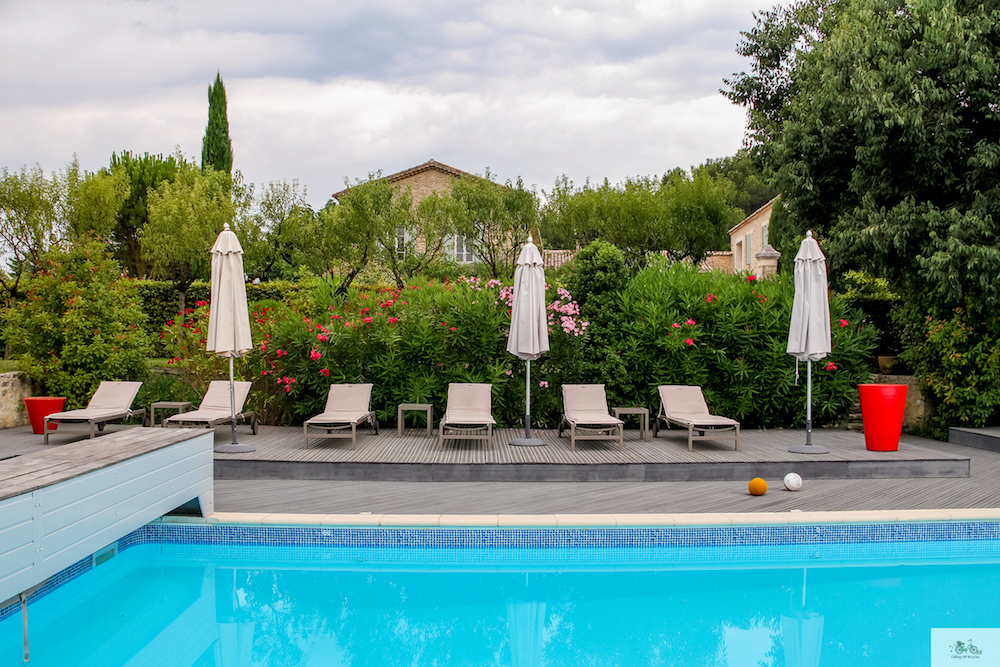 One of my biggest regrets is that we didn't have time to take advantage of the pool. Every evening when we came home for the night, we were exhausted and opted to take naps rather than take a dip before heading off to dinner.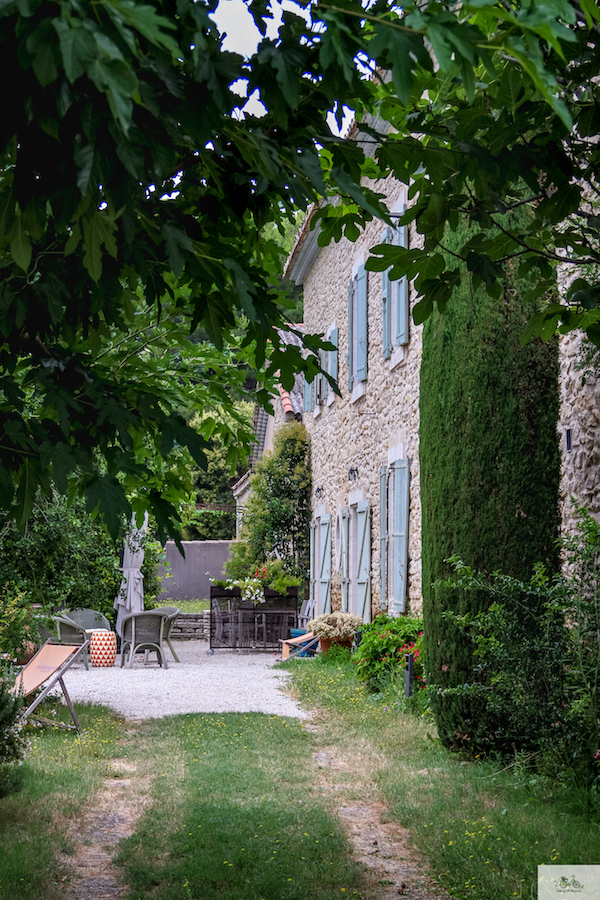 The fitness area and spa are in this little area, just around the corner from the rooms and next to an outdoor seating area and garden.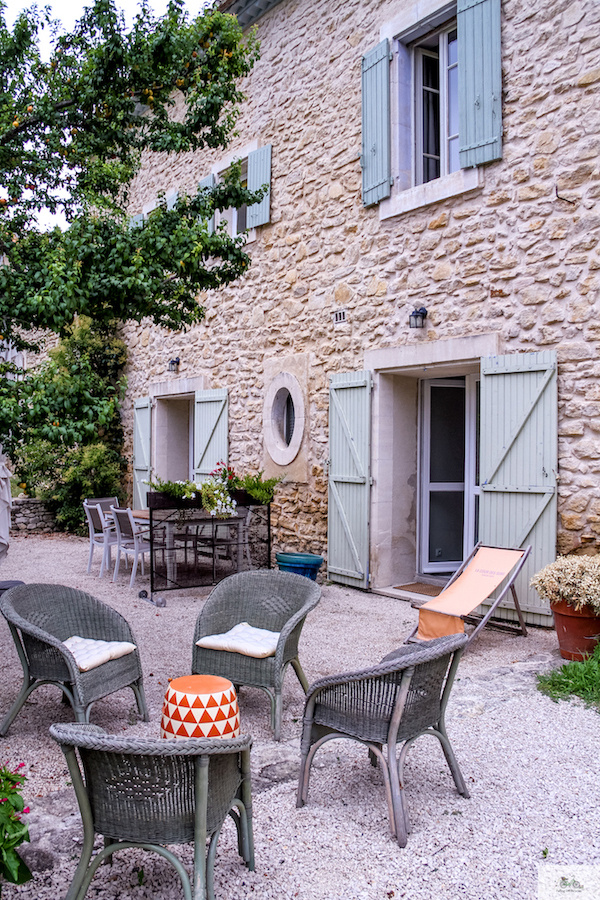 Since we set foot on the property, my parents and I couldn't stop talking about how great the accommodations were. Florence and I chatted extensively nearly every day and she seemed genuinely interested in our family and my work. While she and I spoke French together, she and Jacques both speak English as well, which was helpful in making my parents feel just as welcome.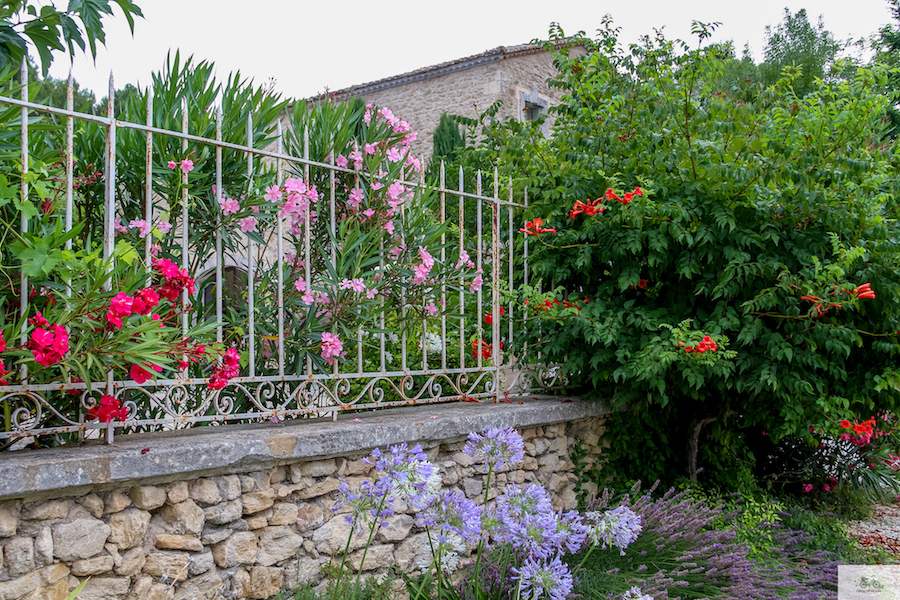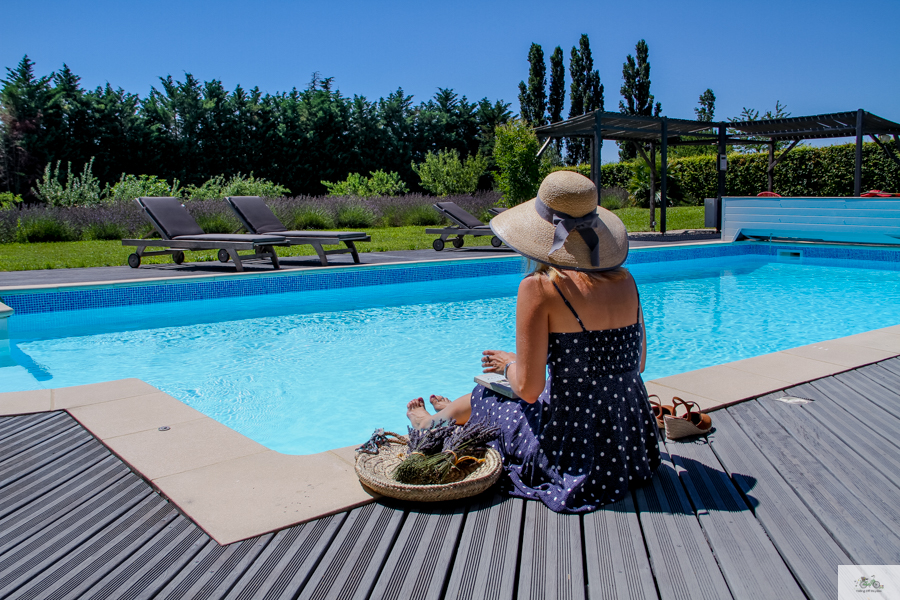 As I said above, this is truly one of the most special places I've ever stayed, in France or elsewhere. I have been itching to go back since we left, especially to see in another season. La Cour des Sens will remain one of the top  places I recommend to stay in all of France.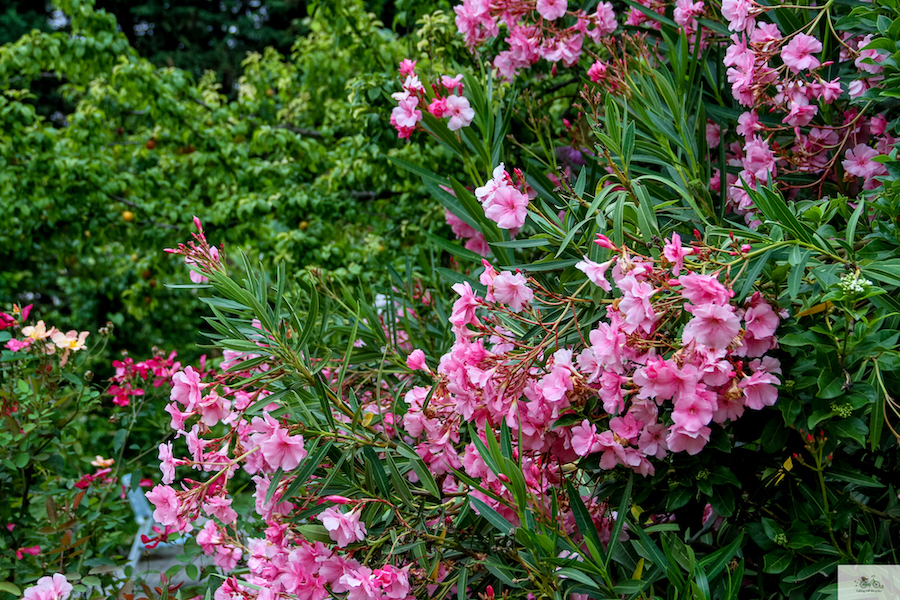 All images are © Julia Willard and may not be used without express written permission. Click any image in this series to be taken to my photography shop. Don't see the one you want? Just email me!