I am always looking for the next place to visit, the next excursion to take. I love exploring, and so often I have found that people will zero in on a big city but miss the places that are just outside the big cities on the way to the next one. When I read about Zaanse Schaans, which I heard about it in detail from a photographer friend, I knew I had to go. My first visit was
back in May 2014
and when we went, I was taken immediately with it. We ended up there at sunset/ right before closing, and it quickly became evident that this was the best time of the day to go.
This time I've chosen to go again. I'm traversing a challenging time at the moment, and I found this place very peaceful a couple of years ago and decided to come again to soak in some of that peace again, if possible.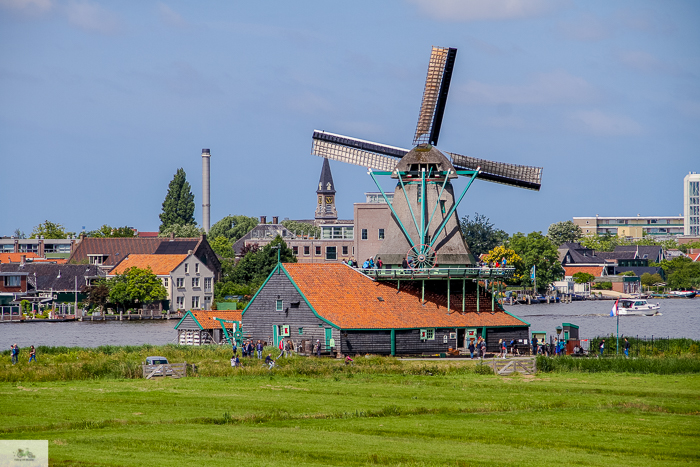 Zaanse Schans is made of a beautiful little village of windmills and Dutch style houses that were assembled together to create this village from 1961 to 1974. A collection of old buildings from all over the Zaanstreek area were relocated and now house shops, bakeries, and museums.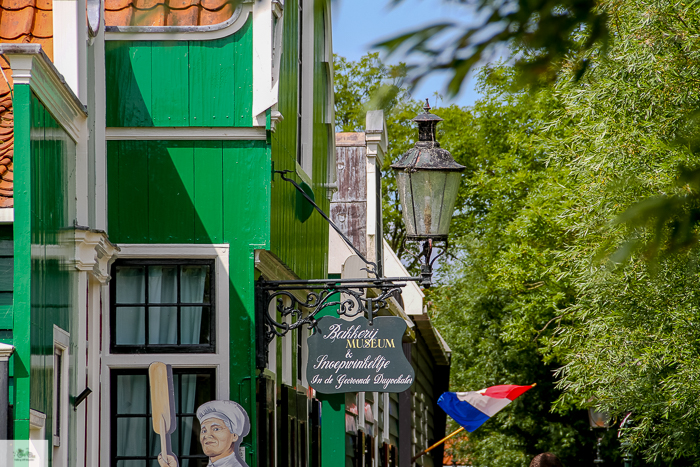 The typical Dutch waterways that run through the village makes for some spectacular reflection shots. The buildings are mostly all green and white, which looked great against the nearby overgrown grass.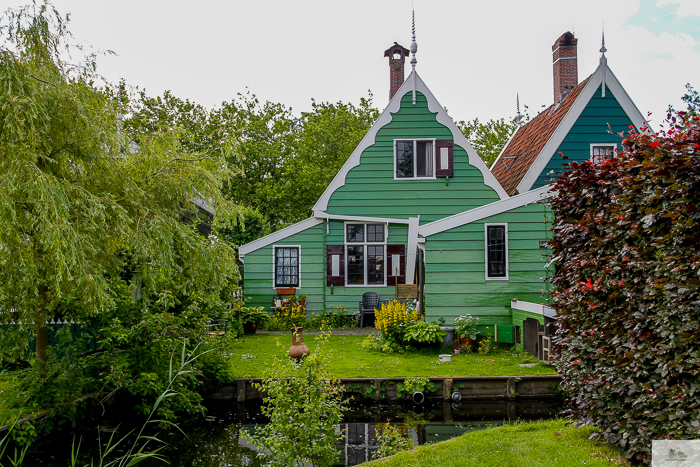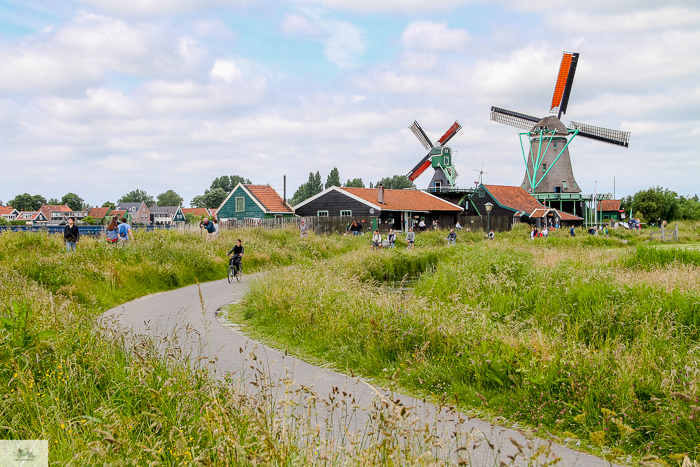 Besides ZS, I had also heard of a unique looking building covered in typical Dutch façades (but on a large scale) that I wanted to track down. The first time I visited here, we wandered off the ZS property and continued to after wandering the town for a bit on the other side of the water from the windmills, we came across a woman who invited us to her back deck to see the view from her home. We were so grateful for her generosity, as the view was truly breathtaking. I can't imagine having the good fortune to look at the every day! We learned from the local people that the building I was looking for is in the nearby town of Zaandam, so we headed there for a look and a late dinner. We learned that the building is the Inntel Amsterdam Zaandam Hotel and quite the tourist attraction for foreigners.
---
🗓 When to visit Zaanse Schans
Although it is open year-round, I would recommend going in the Spring, Summer, or Fall months. Not all attractions are open every day, but most attractions are open from 9am till 5pm. You can see what's open when here.
Zaanse Schans Card
The Zaanse Schans Card lets you inexpensively enjoy the Zaanse Schans. For only €15.00 (€10.00 for children between 4- 17, <4 free) you can visit several museums free of charge for an entire day. You will also get discounts in souvenir and museum shops, from caterers and at demonstrations of Old Dutch handicrafts. Learn more here.
📍 How to get to Zaanse Schans
(This information is taken directly from the ZS website.)
🚌Bus
The Rnet-bus 391 runs from Amsterdam Central Station every fifteen minutes to the Zaanse Schans. The trip takes forty minutes. For more information: www.bus391.nl.
The Rnet-bus 817 drives in July and August from the Zaanse Schans to Volendam/Edam. Also in the weekends Ascension Day and Pentecost is the bus available. For more information: www.bus817.nl.
🚆Train
The nearest railway station is Zaandijk – Zaanse Schans. This station can be reached by local train from Amsterdam Central Station in 17 minutes. Subsequently walk to the Zaanse Schans in 15 minutes.
Get from Amsterdam to the Zaanse Schans the easy way with the Amsterdam & Region Travel Ticket – a travel card that delivers carefree travel on public transport. For more information click here.
Plan your journey by public transport via 9292.
🚗Accessibility and parking
Coming by car? Use the following address in your GPS: Schansend 7 in Zaandam. Parking costs €12.00 per day.
🚲Bicycle
The Zaanse Schans is easy to reach by bike as well. A bicycle path runs both along and across a portion of the Zaanse Schans. For health and safety purposes cycling on the narrow paths between the houses is not permitted. There are for this reason plenty of bike racks to leave your bike in the large parking area.
🌾🐄🌾
Want to escape even further into the world of Zaanse Schans? I have a post from 2014 for you here.
All images are © Julia Willard and may not be used without express written permission. Click any image in this series to be taken to my photography shop. Don't see the one you want? Just email me!