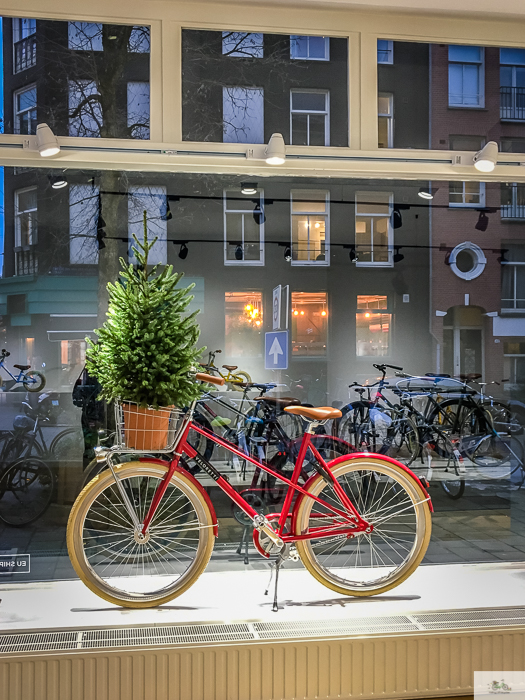 If you all are like me, you love a good cozy spot to spend a winter's evening. I have been in the Amsterdam area a few times over the years, and I've just gotten back from another trip… it even snowed on my last night in town. 😄❄️ ❄️ I have compiled a list here for you of some of my favorite spots around Amsterdam to get you in the Christmas spirit. You'll find warm hotel lobbies, shopping areas, and even a couple of cafés. Enjoy!
Hotels
One of the best places to get in the holiday spirit no matter where you are is hotels. No matter the season, I love to pop into beautiful hotels in Paris and in cities I'm visiting. One of Amsterdam's most beautiful hotels is the Conservatorium Hotel. When I lived there, this wasn't a hotel but rather a conservatory… hence the name! I was confused as to why they moved the conservatory far away, beyond Central Station, when it already next to Museumplein, at the city's cultural hub. In any case, less than a decade ago, they made it into this beautiful and chic hotel, and it's a great place to see decorations, have a meal, and even do a bit of shopping.
Another hotel that has festive decorations is the Kimpton DeWitt Hotel not far from Central Station. I found the decorations throughout the lobby to be fun and inviting.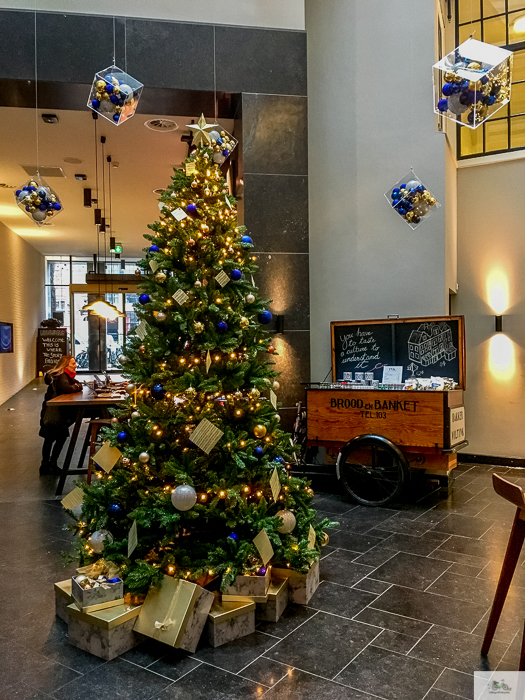 This unique hotel used to be called the American Hotel and is just down the road from our second apartment, right at Leidseplein. I had a friend stay here once, and she really enjoyed it, but my experience was mostly going for a drink in the evening. Those big front windows look out onto fountains and all the passersby and diners at Leidseplein. There's never a dull moment here.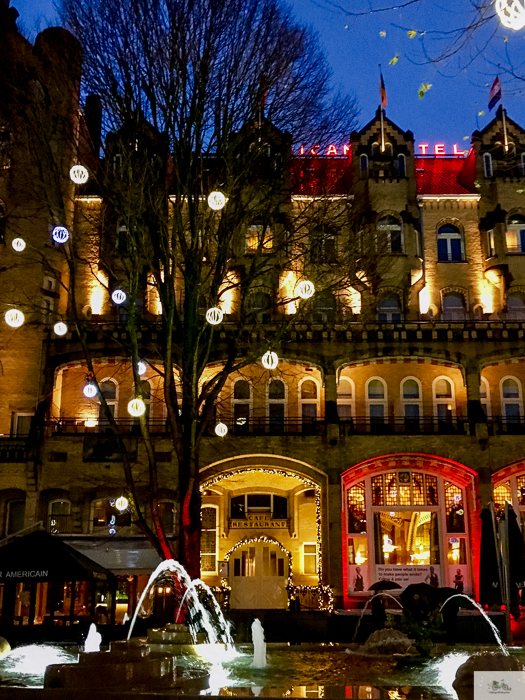 The hotel chain is a favorite across Europe and the U.S. I have had a few great meals and many a linger-worthy coffee meetings at the Hoxton Amsterdam, and it's just the best spot to settle in on a winter's day. You all know I love a good hotel lobby, and how much better do they look when they feature a gorgeous Christmas tree, too?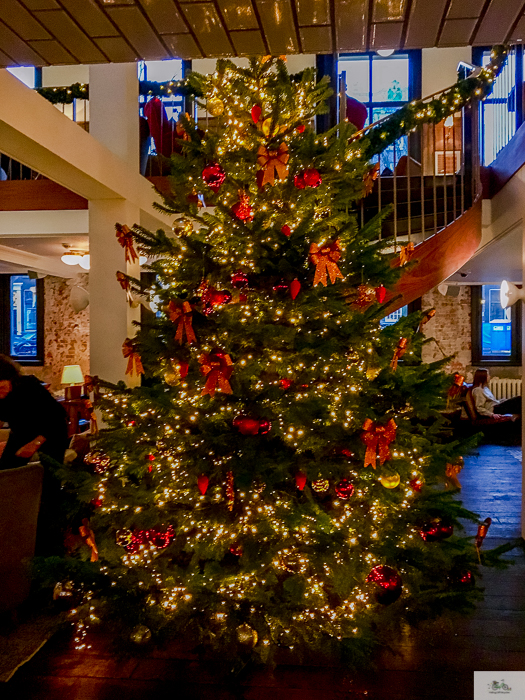 Shopping
A fun boutique with a couple locations around town, there's always good shopping to be done at Anna + Nina. They have everything for the gift-giver: jewelry, clothes, and homewares.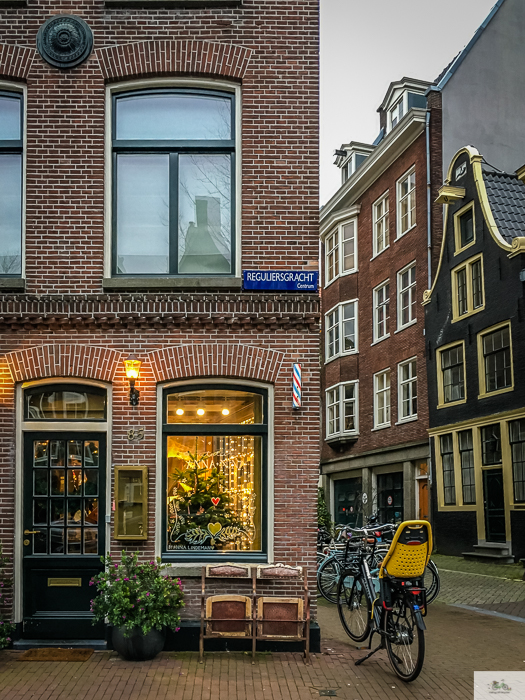 One of Amsterdam's biggest (if not the biggest) shopping center, they always do a beautiful Christmas tree and other beautiful decor at Christmas. You can get your holiday shopping done while taking in the festive vibes.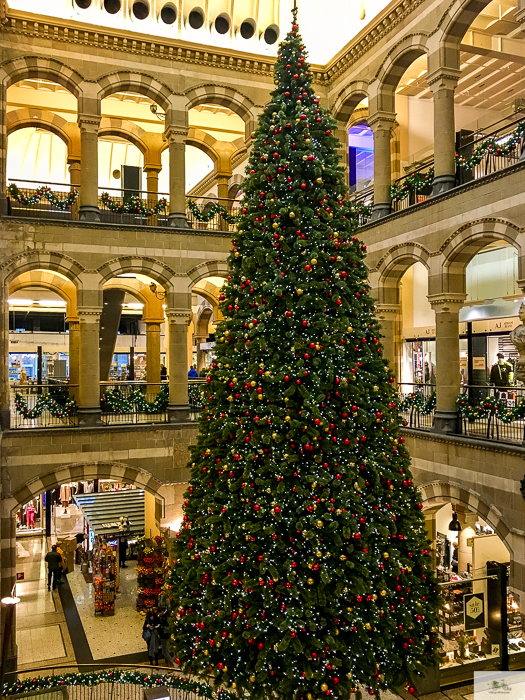 Since I lived in Amsterdam I have loved a street called Cornelius Schuytstraat. I just noticed that it's known as Little Paris in Amsterdam. Who knew?! It's a small street but with great little local shops all with tons of character. My personal favorite is the Menno Kroon florist, where this photo was taken. They always have the best decorations out front, and the inside is a magical world of flowers and home furnishings.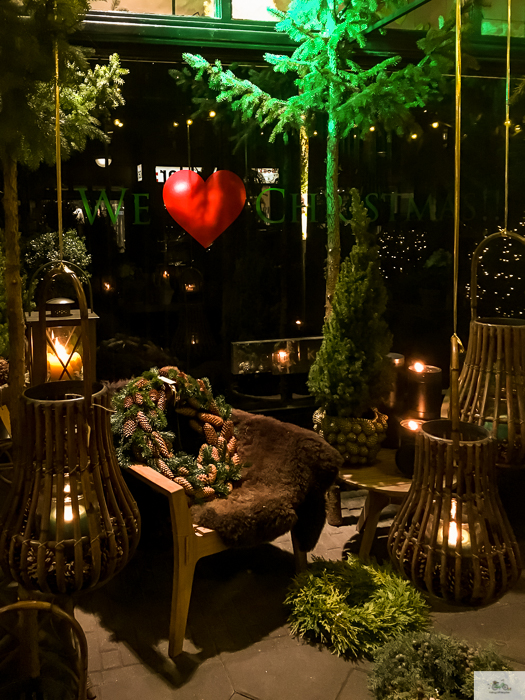 Florists
My favorite Amsterdam florist. A few years back I was cycling by and this façade stopped me dead in my tracks. I had to turn back around and park my bike in front of it to get a shot because it was just too picture perfect.
I contend I'm the first Instagrammer to have shot this façade, and I'm sticking to it! 😉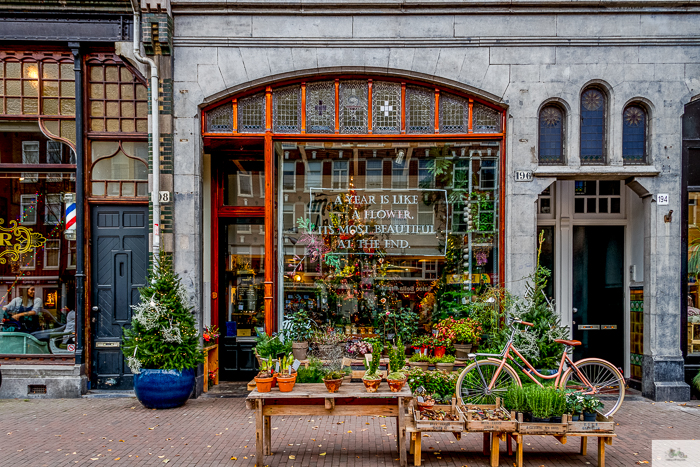 Another beautiful florist in Amsterdam, I love the glowing windows in Fleurmonde on Haarlemmerdijk.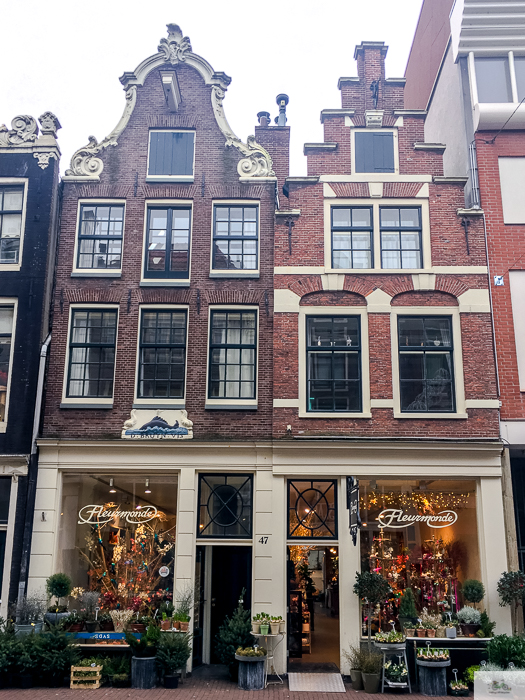 Eating
A spot I go to every time I'm in Amsterdam, this health food spot in the Nine Streets never disappoints.
Check out my other favorite health food spots in this post.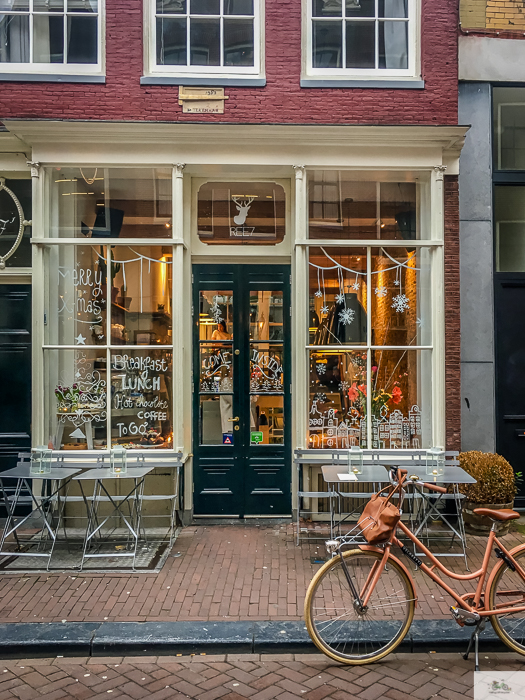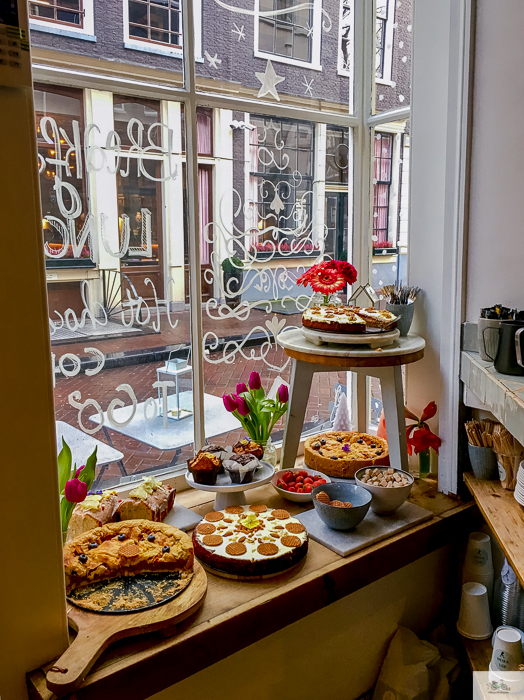 Neighbor and sister restaurant to Ree7, Plus is another healthy hotspot that always has festive and pretty decor and items for sale and the food never disappoints.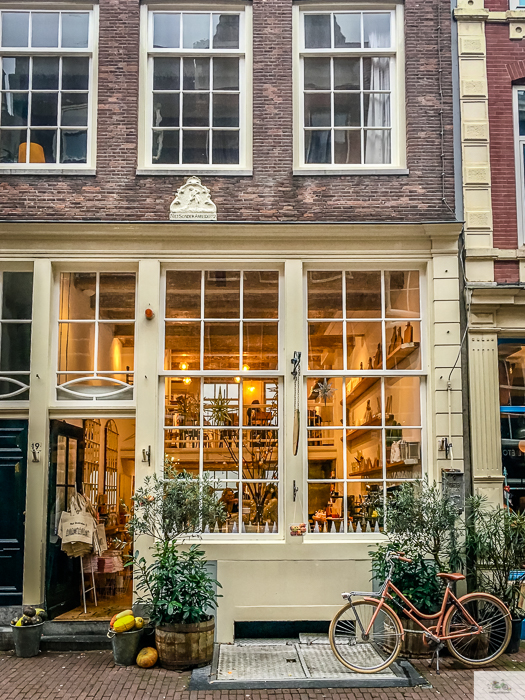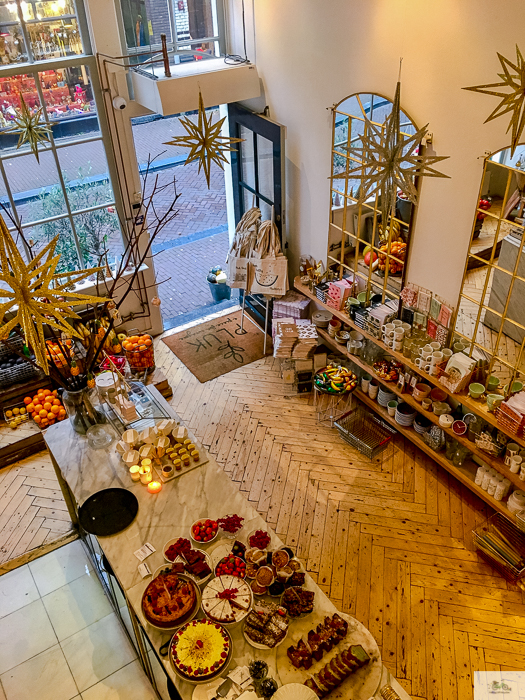 Amusement
It's not a full winter holiday if you haven't ice skated, is it? Especially not in the Netherlands where they are master ice skaters and have a national tradition of skating on their frozen canals when possible. Unfortunately that hasn't been possible much in recent years, but they have rinks around the country for locals and tourists to enjoy.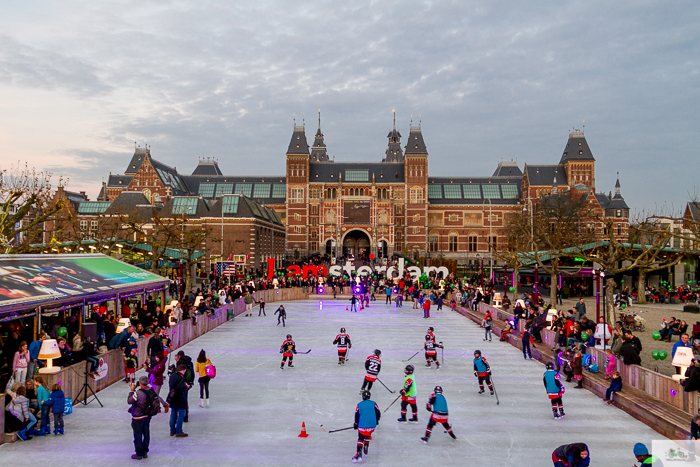 Rembrandtplein Market
One of Amsterdam's Christmas markets is at Rembrandtplein, which is a square full of restaurants, bars, hotels, and shops. Wander around and pick up some yummy Dutch holiday goodies or every day classics. My favorite is a good old oliebol!
Leidseplein Ice Skating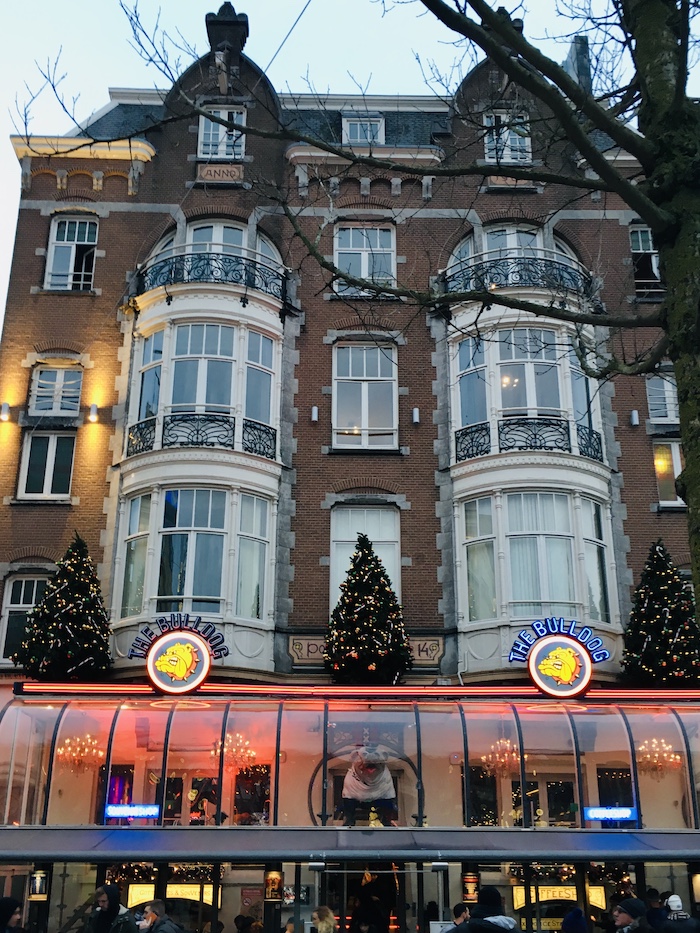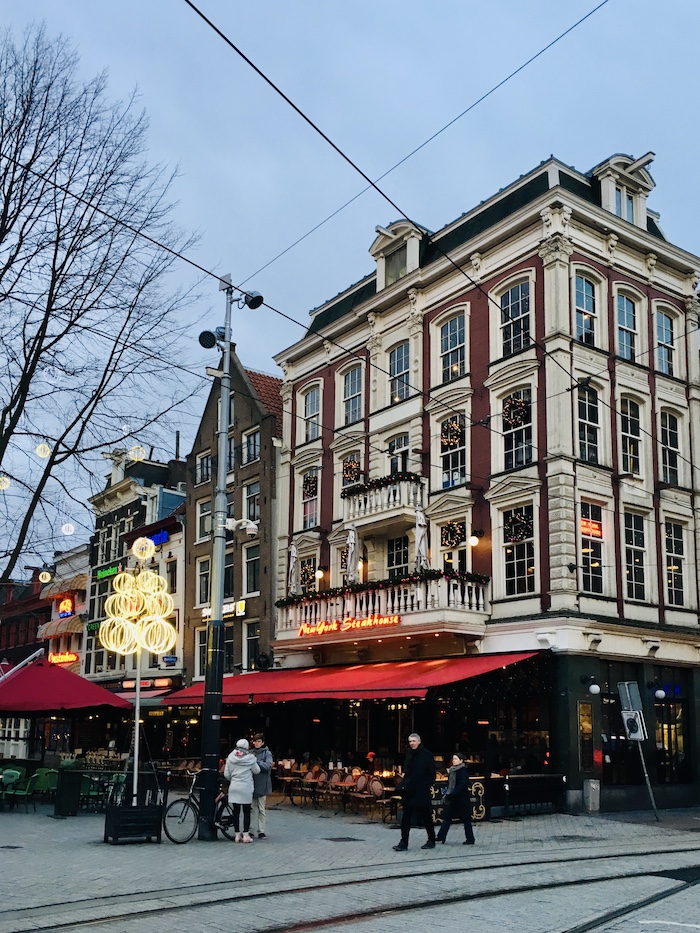 Bicycle Provided by Veloretti
All images are © Julia Willard and may not be used without express written permission. Click any image in this series to be taken to my photography shop. Don't see the one you want? Just email me!